More topics
Background and latest updates on ongoing stories
Tyler DeLeon
Summary
Tyler DeLeon died of dehydration at age 7 after Washington's child welfare system placed him in the Stevens County home of a foster mother whose records of alleged abuse dated back to the 1980s.
The boy died in January 2005. He weighed just 28 pounds at the time of his autopsy.
Carole Ann DeLeon, a former paralegal for the U.S Attorney's Office in Spokane, had faced up to life in prison on a homicide by abuse charge in which prosecutors alleged she tortured Tyler by withholding food and water.
She was sentenced to six years in prison after entering an Alford plea to criminally mistreating Tyler and another boy in her care, Steven Miller. In an Alford plea, the defendant doesn't admit guilt but acknowledges she could be found guilty based on the evidence presented in court.
DeLeon is scheduled to be released March 10, 2010, after about three years behind bars.
A lawsuit filed against the state, social workers and others on behalf of Tyler's estate and seven other children placed in Carole DeLeon's home cited an extensive history of abuse complaints and health concerns regarding foster children placed there. They included bruising, broken bones, knocked-out teeth, routine withholding of food and water, sexual abuse by a registered sex offender, bite marks and multiple scars.
The state of Washington agreed to pay more than $6 million to former foster children of DeLeon. Two adults and five children were paid between $400,000 and $1.6 million, and Tyler DeLeon's estate got $180,000.
When the state placed Tyler with Carole DeLeon, the woman's alleged history of child abuse had been washed clean because of a little-known and archaic state law that allowed government workers to inadvertently destroy her records.
Claims also were made against Dr. David Fregeau, Tyler's primary care doctor; Fregeau's employer, the Rockwood Clinic; and Sandra Bremner-Dexter, the boy's psychiatrist. Those have not been resolved.
Summary written by Scott Maben
Filter
By content type
Latest updates in this topic
OLYMPIA, Wash. (AP) — The adoptive siblings of a 7-year-old boy who died of starvation in the care of his adoptive mother can't sue for wrongful death, the Washington State Supreme Court ruled today.
The e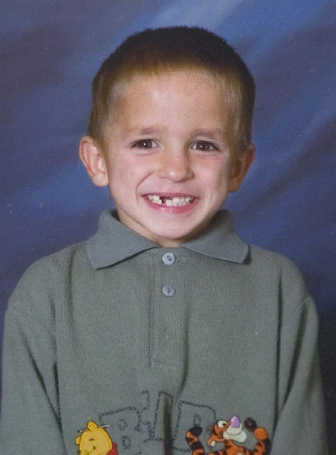 state of Tyler DeLeon (pictured) had filed wrongful death claims against the boy's primary care physician and his psychiatrist and also alleged they were aware of the boy's injuries but failed to report them under the state's mandatory reporting law.
The high court affirmed a Spokane County Superior Court decision to dismiss a portion of the case against Dr. David Fregeau, the Rockwood Clinic, and psychiatrist Sandra Bremner-Dexter. But the Supreme Court said the doctors could be sued for failing to report the abuse.
The state Department of Social and Health Services and three employees also were sued, but the agency separately agreed to pay more than $6 million to Tyler's estate and other foster children in a 2008 settlement.
Tyler weighed only 28 pounds when he died Jan. 13, 2005, the day he turned 7. His adoptive mother, Carole DeLeon, was sentenced to six years in prison after entering a plea to criminally mistreating Tyler and another boy in her care. She was released last year after serving half of her sentence.
The lawsuit on behalf of the boy and his adoptive siblings cites an extensive history of abuse complaints and health concerns regarding foster children at the DeLeon home, including broken bones, knocked-out teeth and withholding of food and water.
Tyler's adoptive siblings are considered second-tier beneficiaries under the state's wrongful death law, which means they can recover damages under that law only if they were dependent upon him for support. Their lawsuit against the doctors argued that they did depend upon him because DSHS provided $717 month in adoption support to Carole DeLeon for Tyler.
The doctors argued, and the Supreme Court agreed, that Tyler's estate and his adoptive siblings were not financially dependent upon them. The high court said "DSHS provided separate payments to Carole DeLeon to supplement her support of other children in her home."
"I knew that we had a tough case it make, but I thought it was worth the effort since I think not compensating Tyler or Tyler's estate for what he suffered through is just wrong," said Allen M. Ressler, a Seattle attorney representing the plaintiffs. "The legislation as written right now makes no sense to me."
Justice Gerry L. Alexander concurred with the majority opinion, signed by eight justices, on the issue of whether the siblings were qualified to bring wrongful death claims. But he dissented with his colleagues on whether the doctors could be sued for failing to report child abuse or neglect.
The majority said the mandatory reporting law doesn't explicitly provide a civil remedy against a practitioner who fails to report suspected abuse but said it was implied as a means of enforcing the reporting duty. Alexander said the conclusion contradicts what the Legislature intended, which was to make it a misdemeanor crime to report child abuse.
Carole DeLeon, the foster mother blamed for starving Tyler DeLeon to death, gets out of prison Wednesday after serving about half of the sentence she received in a 2007 plea agreement.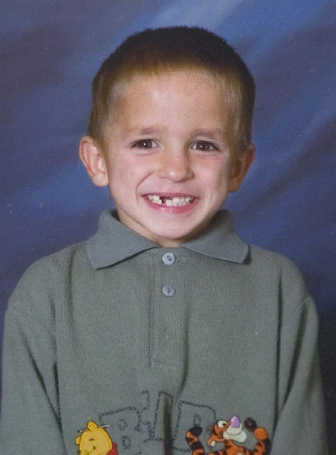 DeLeon, 55, has lost all parental rights of the other adopted and foster children who were in her care.
And she did not contest a motion brought by attorneys to make sure she receives no part of a settlement with the state concerning its failure to protect Tyler.
But the legal fight over who failed Tyler is far from over.
"I truly don't believe she could spend enough time. But no time frame from a judge or jury could ever bring Tyler back," said Jerry Taylor, who recently retired from the Stevens County Sheriff's Office and who led the DeLeon investigation. "I believe we did the best we could about getting her stopped."
DeLeon and her attorney, Carl Oreskovich, are pictured above at her sentencing in July 2007.
Read the rest of Tom Clouse's story here.
Read past coverage here.