Cadillac ATS: Taming the wild road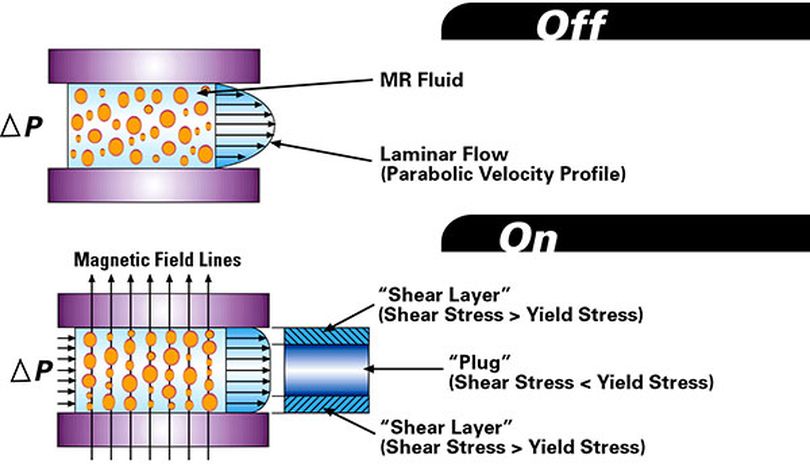 In 2002, GM debuted a new suspension technology called Magnetic Ride Control (MRC).
That name sounds like it came rolling straight from the Hype Machine, but MRC was a breakthrough in suspension design. It's behind the FE3 sport suspension that's available on the ATS.
So let's get geeky.
Suspension engineers are challenged with striking a balance between ride compliance -- the ability of a suspension to absorb impacts -- and the stiffness required to keep the tires firmly planted when the car leans in a fast corner.
MRC solves the problems with a single, ingenuous solution.
The system employs dampers -- a fancy word for shock absorbers -- at each corner of the car. Inside each damper is a tube which is filled with a fluid in which iron particles are suspended.
A pair of elecromagnetic coils flanks each fluid-filled tube.
When sensors distributed throughout the car detect body roll, they send electrical impulses to the coils.
Receiving the impulse stream, the coils switch on, creating a magnetic field that shoots through the fluid and causes the iron bits to line up like trees in an orchard. So aligned, they cause the damper fluid to thicken.
The greater the degree of body roll, the greater the degree of alignment. As the fluid thickens, it exerts greater force on the suspension components that steady the wheel.
MRC reads the road every millisecond and can change damping in five milliseconds, says Cadillac.
---
---