Why the 2013 Ford Fusion won Green Car of the Year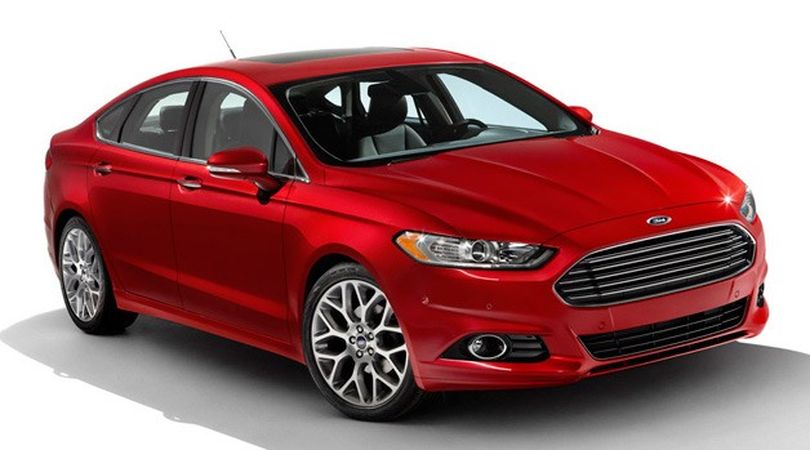 The last time the auto industry was challenged by government mandates to make cars more efficient things didn't go well. EPA standards in the 1970's gave us more than a decade of fugly gutless wonders, epic garbage piles unfit to even appear rusting into the front lawns of abandoned homes in nostalgic calendars. The pressure is on again now as government fuel-economy requirements will pressure automakers to nearly double the average gas mileage of the vehicles they sell in United States by 2025.
Be excited for a show.This time around the technology exists to create real progress. Cars like the Chevrolet Volt, Nissan Leaf, Tesla Model S and everyone's favorite – the Toyota Prius are making groundbreaking advances away from petroleum dependency.
Impressive as these cars are which green technologies will become the saving grace of the auto industry will ultimately be decided by consumers; it doesn't matter how efficient a car is if people don't see good reason to buy it.
The Green Car Journal understands. Each year they drop down from an emissions-free heaven to bestow their divine wisdom on a chosen vehicle with their Green Car of the Year Award.
"We deal specifically in cars you can buy and buy now and vehicles that are affordable enough that you can buy them," said Ron Cogan of The Green Car Journal, "We deal in vehicles that are available in significant enough numbers so you actually have quantifiable emissions reductions and oil displacement."
The journal is a foremost authority on green car technology and their opinion has influence. Along with the Green Car Journal staff their panel of judges this year included Natural Resources Defense Council president Frances Beinecke, Sierra Club executive director Michael Brune, Ocean Futures Society president Jean-Michel Cousteau (The first son of ocean explorer Jacques Cousteau), Global Green USA president Matt Petersen and Jay Leno.
Their mission was to celebrate a green car that is also a people's car. The competitors for this year's award included the 2013 Dodge Dart Aero, Ford C-MAX, Mazda CX-5 SKYACTIV, Toyota Prius c and Ford Fusion. The Fusion emmerged victorious, in large part because it serves as a platform for a healthy range of efficient powertrains versus championing only one.
Using a new hybrid system with a 2.0L four-cylinder engine and lithium-ion batteries the EPA estimates the 2013 Fusion is good for 47mpg in both city and highway driving. The hybrid Fusion can travel up to 62mph on electric power alone.
Ford is also planning on trumping every other kid on the block with their upcoming Fusion Energi plug-in hybrid. They expect the EPA will soon confirm the Energi as the most fuel-efficient midsize car in the world by rating it for 100MPGe (the EPA mile-per gallon equivalent for electric vehicles).
That would place the Fusion Energi ahead of the Toyota Prius Plug-In (95 MPGe), the Chevrolet Volt (98MPGe), and the all-electric Nissan Leaf (99MPGe).
To keep costs down for a starting MSRP of$21,700 the entry level Fusion S comes standard with a 2.5-liter four-cylinder good for 22mpg city/34mpg highway and 26mpg combined. A step up to the SE package comes with two of Ford's EcoBoost options – a turbocharged 1.6-liter four-cylinder that makes 178hp and 184lb-fit of torque, good for 23mpg city, 36mpg highway and 28mpg combined.
As a performance option an EcoBoost 2.0-liter turbocharged four-cylinder is good for 240hp and 270lb-ft of torque while still managing 33mpg on the highway and 22mpg around town.
"There's no overstating the importance of what Ford has done," said Cogan, "Many have long envisioned new car showrooms where a desired model could be purchased with one of many distinctly different and efficient powertrains, selected to satisfy a buyer's particular needs and desires."
Indeed. At this rate 55mpg average doesn't seem out of reach by the year 2025.
"This is a great testament for Ford," said David Mondragon, Ford general marketing manager, "We've moved our brand from laggards to leaders in fuel economy."
---
---