Sat., Nov. 3, 2012
2014 Forester nabs turbo BRZ engine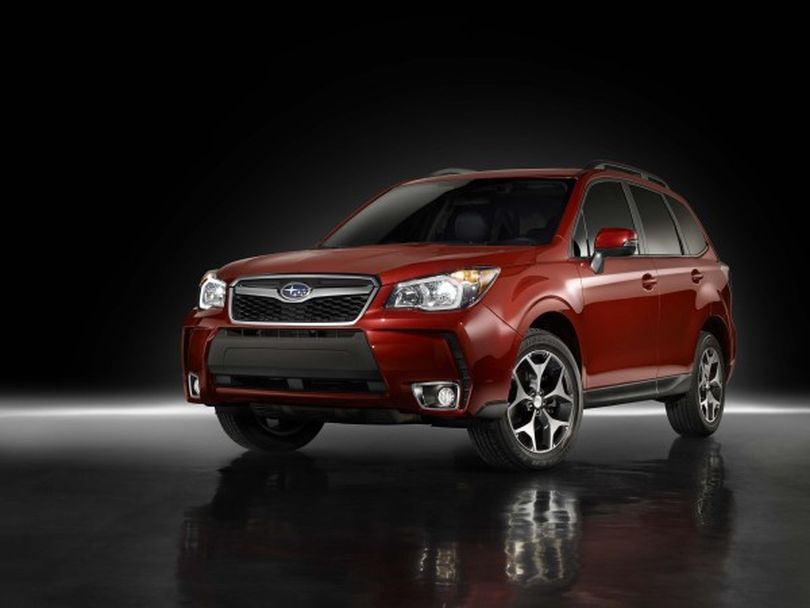 Subaru fans that lean towards the hippie end of the spectrum should get ready to flip their hemp wigs in the wind. I'm talking about Forester folk, the Northwesterny sort who admire the off road sport wagon charm of the first generation Outback.
People, Subaru is putting a turbocharged version of the 2.0L FA BRZ engine in the 2014 Forester. She'll be good for 250hp, up from 224hp from the 2.5L inline four-cylinder of last year. The 2014 Forester Turbo will only be offered with a CVT transmission with six and eight-speed manual modes. Each will feature hill descent control. A new manual six-speed will be available with the 2.5L.
Although Subarau is now or soon will be offering the turbo FA engine in the WRX and BRZ, Forester does not appear to be moving away from its rugged heritage. Ground clearance is only down a smidge at 8.7 inches from 8.9 inches on the tallest 2013 Foresters.
Overall the 2014 Forester is getting bigger. It's now up to 180.9 inches long, 68.2 inches tall, 70.7 inches wide and has a wheelbase of 103.9 inches. Thanks to the stretched dimensions rear passenger space and cargo space will be increased to make even more room for shaggy dogs, ironic sweaters and bags upon bags of granola.
Subaru describes exterior changes as contributing to a "bolder profile" that draws influence from the 2013 Impreza. Considering Subaru's recent design history blemishes the picture of the 2014 Forrester they've released so far should be counted as a step in the right direction by subie fans. The 2014 Forrester will be officially released at the 2012 Los Angeles Auto Show at the end of November.
But wait, there's a sub subie story here. Car nerds should be well aware that rumors of the turbocharged 2.0L BRZ engine soon to be available in the 2014 Forrester still hasn't appeared in the BRZ itself. Seems a little backwards doesn't it?
Read more about Subaru's plans for a turbocharged BRZ and possible STI package here.
---
---