Sat., Nov. 3, 2012
Turbo Lust - Subaru BRZ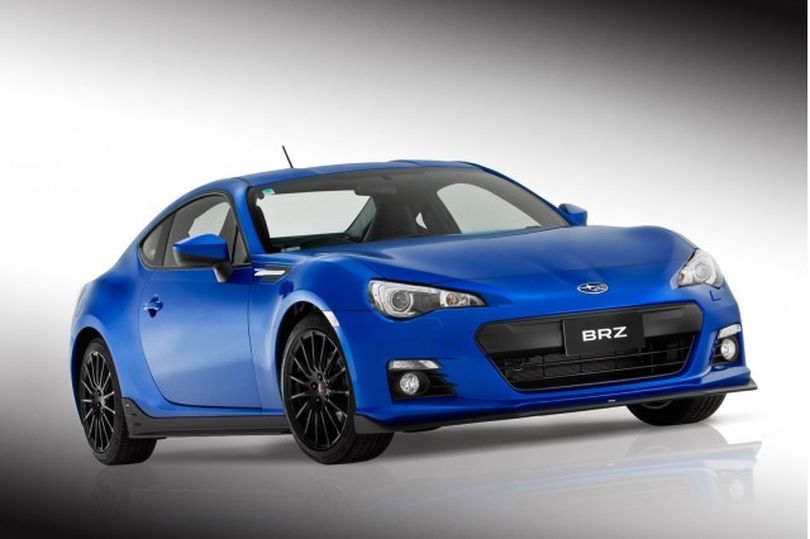 Few new cars have made more people swoon this year than the $26,000 Subaru BRZ. By most everyone's standards that's had a chance to drive one it's close to perfect for what it set out to be: A purist's rear-wheel drive sports car, the kind we just don't make enough of.
The next logical question in everyone's mind was when Subaru would hurry up and turbocharge it. Currently the BRZ runs Subaru's 2.0L FA engine, good for about 200hp. It's a great little engine but only good for 0-60mph in the low 7's. A healthy cheetah can reach 60mph faster than that if a tasty gazelle catches its eye.
Seriously. Google that.
As if to bait the hook spy photos of a BRZ testing at the Nurburgring outfitted with STI trim surfaced October 31st last month on MotorAuthority. The car isn't wearing camouflage, implying Subaru might want your lusty eyes ogle it.
Proof a turbocharged version of the FA BRZ engine will soon exist in the U.S. came last month when Subaru announced a version of it good for 250hp would be offered in the 2014 Forrester. Another version of the engine good for about 280hp and 250lb-ft toque will power the WRX – and yes, eventually find its way to the BRZ.
Bust out the party horns. It sure looks like a turbocharged STI BRZ is on the way. It's so nice when things go right in the world.
---
---