Big news from Fisker @ the Seattle Auto Show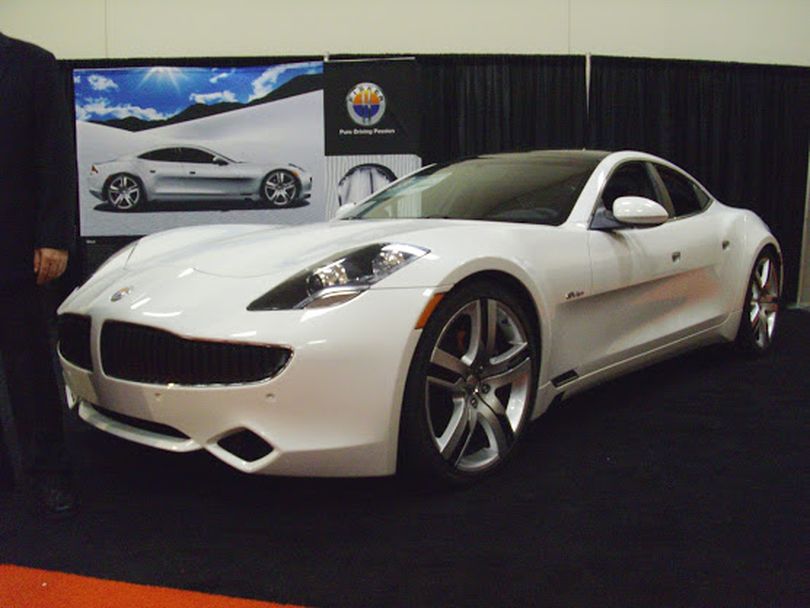 The first thing that struck me about Fisker's display was that it appeared to have been left there untouched from last year's show. It was in the exact same place on the showroom floor with the same single car in attendance: The $100,000 plugin-hybrid Karma.
At first sight the Karma was pretty enough to make me forget about the larger story at play – it really is that striking in person.
In reality it's no secret there's a fair amount of trouble behind Fisker's curtain. Last month 320 Fisker Karmas were destroyed at a New Jersey port during hurricane Sandy. The damage toll for Fisker topped out at $32million. Although the cars were insured the disaster was a kick in Fisker's shin during a time when their financial woes have churned into a crap-storm of their own formidability.
Fisker took a $529million government loan in 2007 to fund the development of advanced technology in cars. While running for president this year Mitt Romney did his best to insult the loan and others made by the Obama administration to fund green car technology as money wasted on "losers".
Making matters worse Fisker's battery supplier A123 has gone bankrupt. Production of Fisker's second car to be, the more affordable $55,000 Atlantic has been pushed back to 2014 or 2015.
So what's going right with Fisker? The Karma makes the argument that cutting-edge hybrid technology has a place in performance cars. The Atlantic wants to take that sentiment and package it in a car that's relatively affordable.
Fisker deserves a shot at bringing these vehicles to market at a reasonable price point. Let's be honest; if someone doesn't hurry up and figure out how to make a hybrid that's attractive and fun to drive we could all wind up driving Prius' when the oil runs out. That's no future worth living in.
To help the mission's financing and possibly spread positive media attention in the process Fisker won over Leonardo Dicaprio as an investor recently. That counts as good news.
Good luck, Fisker.
News from Dodge. Ford, Toyota, Buick.
---
---