Big news from Toyota @ the Seattle Auto Show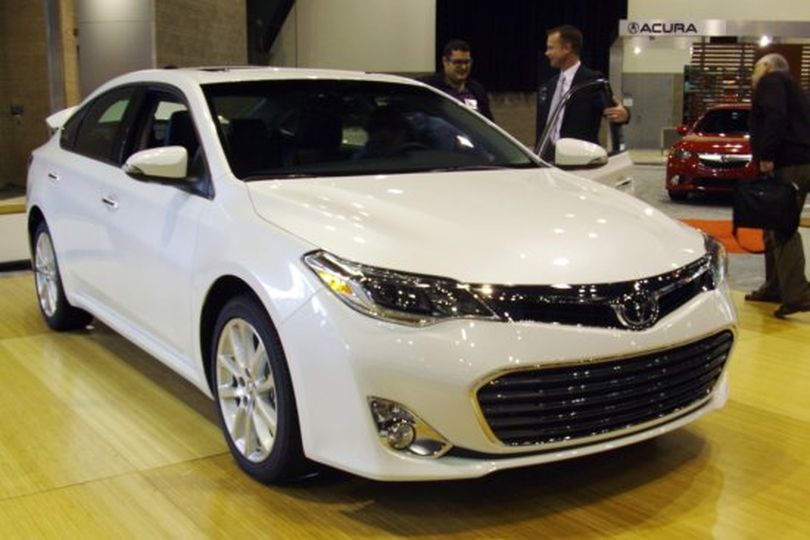 Toyota Avalon… Give it a moment. Did you picture a sixty five year old man driving a sofa? Toyota is tired of the Avalon being regarded as the Buick of their lineup. That's a serious gripe when even Buick is tired of being Buick. Toyota's goal is to lower the average buying age of the Avalon from 65 to 55 and they want to triple production in the process.
Toyota's representative gave a presentation based solely on the completely redesigned 2013 Avalon. It appears Toyota's "Kinetic Energy" exterior design was influenced by the likes of Hyundai, Lexus, Infiniti and Cadillac to name a few. It's no coincidence these are brands that have healthy images with consumers who don't yet have safety seats installed in their showers.
The Avalon's new interior is the most obvious accomplishment of its redesign. Every Avalon now comes with leather seats and a vinyl-wrapped dashboard that pulls off the appearance of genuine animal hide.
The revamped dash area should appeal to a younger crowd and potentially confuse and/or frighten the elderly. It now boasts a multidimensional infotainment system with electroluminescent dials and Smart phone connectivity. Ambient lighting at the base of the dash illuminates the cabin at night.
To liven up the driving experience the Avalon now features paddle shifters and three driving modes: Sport, Eco and Normal. These aren't serious performance upgrades nor should we expect them from the Avalon, but they should help to give the car more character behind the wheel.
The Avalon's standard engine is the same optional 3.5L V6 offered on the Camry. In the Avalon it's good for 21mpg city, 31mpg highway. The bigger story for Avalon engine options is a hybrid system also borrowed from the Camry. With the hybrid setup the Avalon is good for an estimated 40mpg city and 39mpg highway. Forgot the old fogey jokes; those are very impressive fuel efficiency numbers for a full-size car.
News from Fisker. Ford, Dodge.
---
---