Mon., Nov. 26, 2012
No such thing as a bump-free revolution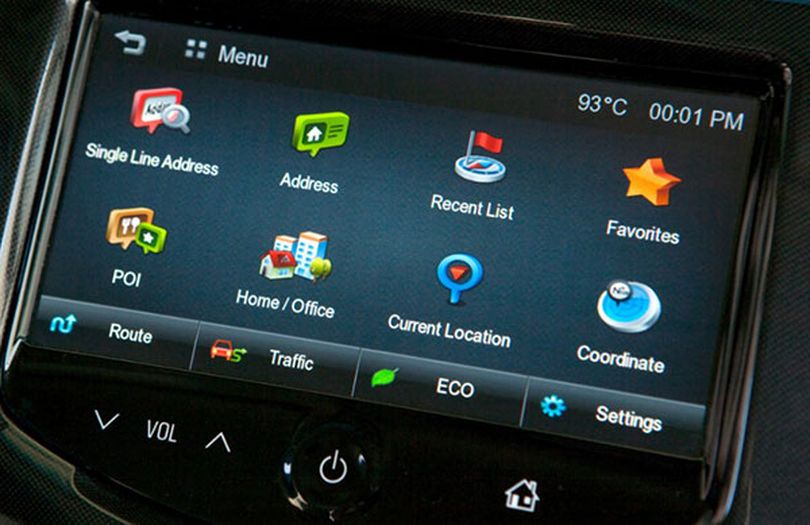 I suspect that in the final analysis, touchscreen navigation and infotainment systems will be found to be dangerous.
IMHO, any onboard function that requires that drivers a) take their eyes off the road and b) reach out to touch an icon on a screen while moving is inherently unsafe. Despite the learning curve involved, I prefer device-based input systems like those pioneered by Mercedes-Benz, BMW and Audi.
Of them, I like Audi's MMI system best.
Strike one: Chevy bases its new MyLink radio infotainment system on touchscreen technology.
Strike two: The system is unstable. MyLink froze four times in four days and refused to respond; even shutting off and restarting the Spark failed to do the trick. I learned to simply wait it out.
Under normal circumstances, this is an annoying glitch. If it were to happen while navigating heavy -- and fast -- traffic in the urban areas for which the Spark is intended, the consequences could be significant.
Strike three: I've decided to not levy a strike three, though I'm tempted. The value of smartphone-based systems depends largely on having a functional smartphone with a reliable signal. No signal, no Bluetooth streaming audio, no BringGo navigation, no Pandora Internet radio.
Chances are that in those places where cell phone coverage fails, satellite radio will fail as well. Whether lost in the wilds of southern Oregon or buried deep the canyons of Manhattan, where there's no connectivity, there will be no fun.
To be fair, owners will learn to bring along a cable for direct phone-to-system connectivity. At least there will be tunes.
Also, as systems mature and voice recognition improves, we'll rely on voice commands to control our car's various functions.
Still, as automakers increase our dependency on cloud-based services, we'll have to learn to fend for ourselves.
Like all revolutions, this one comes with bumpy spots.
---
---