Mon., Nov. 26, 2012
The mighty mini Spark hits the highway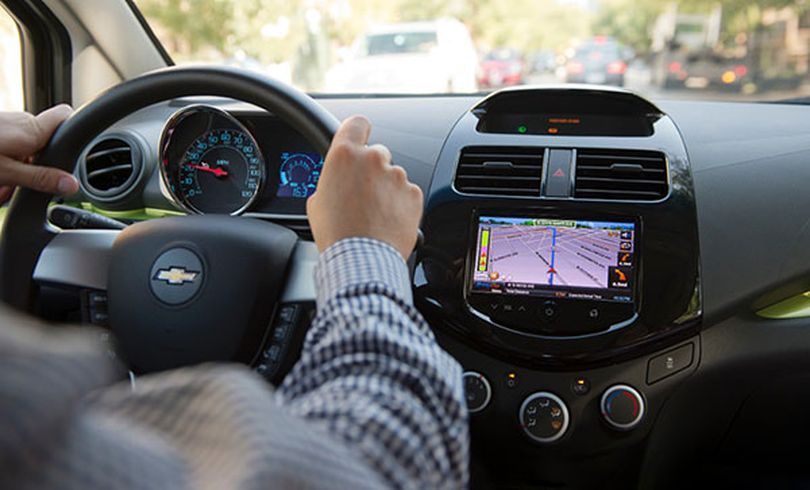 Not even Chevy claims for the Spark the ride and handling package of a German Grand Touring machine.
Twelve feet long and riding on a 93-inch wheelbase, the Spark has more in common size-wise with a washing machine packing crate than an S-class Mercedes.
Fifteen-inch low-rolling-resistance tires paired with a ping-pong-ball-like curb weight of 2,237 pounds promise a third-world ride-and-handling package.
A 84-horsepower, 1.2-liter engine makes the thing go. It can be mated with a five-speed manual or optional four-speed automatic.
Aside from abundant cabin noise at highway speeds, the Spark acquitted itself well on my thanksgiving-week wanderings, which were not paltry.
Despite an absence of steering feel, the Spark tracks well on the freeway and handles abrupt lane changes with the poise of a larger car. During the nearly three-hour jaunt between Portland and Eugene, I lost track of the fact that I was driving a car the size of a walnut with a glandular disorder.
At 70 mph, the little engine happily revved along at something just over 3,000 RPM, but was smooth and silent at those speeds. The onboard fuel meter consistently read just in excess of 37 mph.
On the winding two-lane Hwy. 38 between Drain, Oregon, and the coast, the Spark carved through curves with minimal body lean and, when I needed to, I could drop a gear or two and get around slower traffic.
Upcoming: Tomorrow, we'll look at smartphone-base infotainment systems. Further ahead, cabin comfort and amenities.
---
---