Cadillac ATS: New kid has attitude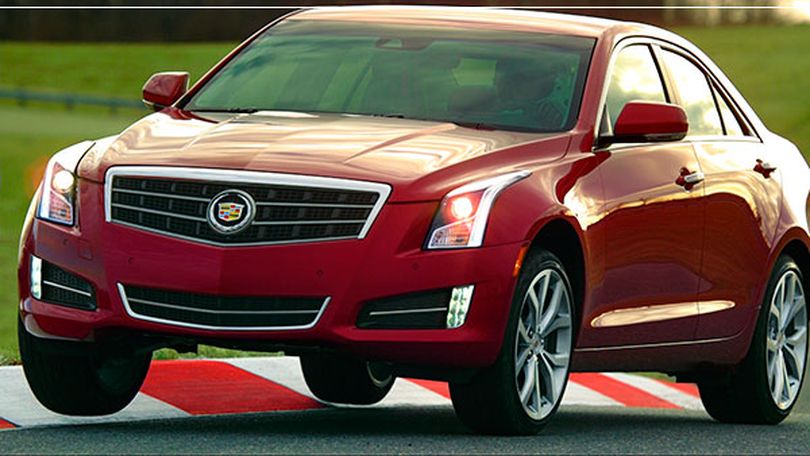 It's all-GM all-the-time this week here at Seat Time.
For the past few days, we've focused on Chevy's new mini-car, the Spark. For the next few days we'll look at Cadillac's newest and smallest, the ATS sport sedan.
We might as well get this out of the way right up top; Cadillac makes no bones of the fact that it benchmarked BMW's 3 Series during ATS development. And why not? The 3 is the world's compact sport sedan of choice; if you're going to pick a target, make it a good one.
The ATS is a four-passenger sedan available in RWD and AWD configurations. It offers a choice of three powerplants - two fours (one turbocharged) and a six - and a wide range of performance enhancements and options.
By its very nature, it's a temptress, beckoning one to places one should not venture -- and making sure you love every moment of it.
But more about performance in a later post. For now, we'll say only that the ATS's talents outstrip those of any Caddy before it, save its big brother, the 556-hp CTS-V. Suffice to say, its capabilities also will surpass those possessed by all but a very exclusive handful of drivers.
It's a good one, but so is the 3 Series. We have a shoot-out on our hands, folks.
Before signing off, we'll note that the ATS:
is less rougly $2,000 less expensive than the 3, when comparably equipped, says Cadillac;
features Cadlillac's new CUE (Cadillac User Experience), an voice-activated touchscreen infotainment system that pairs as many as 10 Bluetooth-enabled mobile devices, USBs, SD cards and MP3 players. You may not love it, but you'll learn to make your peace with it.
Check in tomorrow for a more detailed look at the systems that make the littlest Caddy go.
---
---