Fri., April 5, 2013
Fake Russian ambulances caught taxiing rich through traffic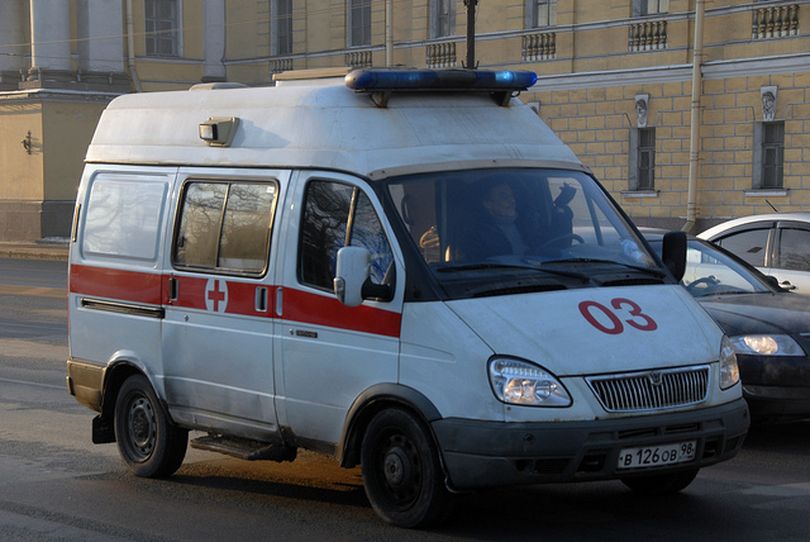 That's about all there is to this despicable story. Police in Moscow are now carrying out stops on ambulances after companies began advertising "ambulance-taxis" for $200, or 6,000 roubles per hour on the Internet. The National Post reports the ambulances "use their sirens to scatter traffic and deliver harried businessman to meetings on time."
For their considerable patronage, devious commuters aren't escorted through roadway congestion in just any run of the mill emergency wagon. Rather, the sham-mobiles are retrofitted with luxurious interiors that simulate the comforts of a limousine.
The National Post reports a law enforcement source described to Izvestiya newspaper what police discovered when one of the suspect ambulacnes was stopped for breaking traffic rules:
"The driver appeared strange, and did not resemble an ambulance driver at all."
"Police officers opened the automobile to check it and saw that the interior was fitted out like a high-class limousine with comfortable seats for transporting VIP passengers."
The source said the occupants were "not medical personnel but some people in civilian clothes who refused to identify themselves".
This sort of debauchery deserves to be viewed under the lens of Russia's roadways, which by all sane accounts are a mad scramble of transportation dystopia, stories of which continue to find their way onto this blog and around the Internet. One of the more popular fraudulent schemes is showing signs of growth in the United States, appropriately, in and around Sin City.
---
---