Wed., Jan. 16, 2013
Volkswagen Cross Blue dominates with electrified diesel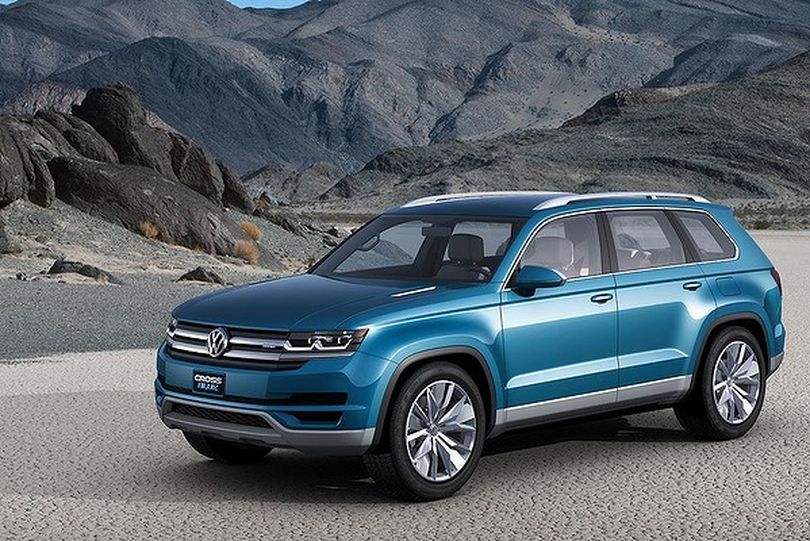 Volkswagen announced their foray into the hotly contested midsize SUV market this month with the reveal of the Cross Blue concept. Should it reach prodcution the seven passenger plug-in diesel hybrid would bring VW one step closer to their ultimate goal of complete world domination.
It's no coincidence the Cross Blue bears more than a passing resemblance to the 2014 Jeep Grand Cherokee and is bragging to achieve a projected 89 miles per gallon electric. Regardless of whether or not the concept actually makes it to showrooms VW is using it to make their itnentions clear.
"This extremely fuel efficient model gives the realistic glimpse of how we at Volkswagen envision our future presence in the second most important passenger car segment in North America," said a Volkswagen representative. (1)
Futuristic as a diesel-electric hybrid might sound the coupling makes a whole lot of sense coming from Volkswagen. Their clean diesel engines are generally about 30-35% more efficient than gasoline-powered counterparts. That could be one of the only reasons we haven't seen a diesel-hybrid from Volkswagen previously; their TDI diesels can already compete with the fuel-economy of many gas-powered hybrids.
The Cross Blue concept doubles down on efficiency using VW's 190hp 2-liter EA288 TDI diesel engine to power the front wheels along with a 54hp electric motor that's engaged as needed. A second 114hp electric motor drives the rear wheels for a total output of 305 horsepower. Volkswagen expects the Blue will make it from 0-60mph in 7.2 seconds.
Besides fuel-economy the real treat of the diesel-electric combo is a torque-gasmic celebration of low-end power that both electric motors and diesel engines are best at producing. Working in harmony the TDI engine and electric motor duo combine to make a whopping 516 lb-ft of torque.
From looks of the Cross Blue concept we can be sure the dub brand has every intention of getting up in our SUV business. Knowing what we do of their world-wide game plan whatever vehicle they decide to produce for the market will be expected to create quite a stir.
SOURCES:
(1) MyFoxDetroit
(2) Jalopnik
---
---