Thu., Jan. 17, 2013
2014 Jeep Grand Cherokee gets a 30mpg diesel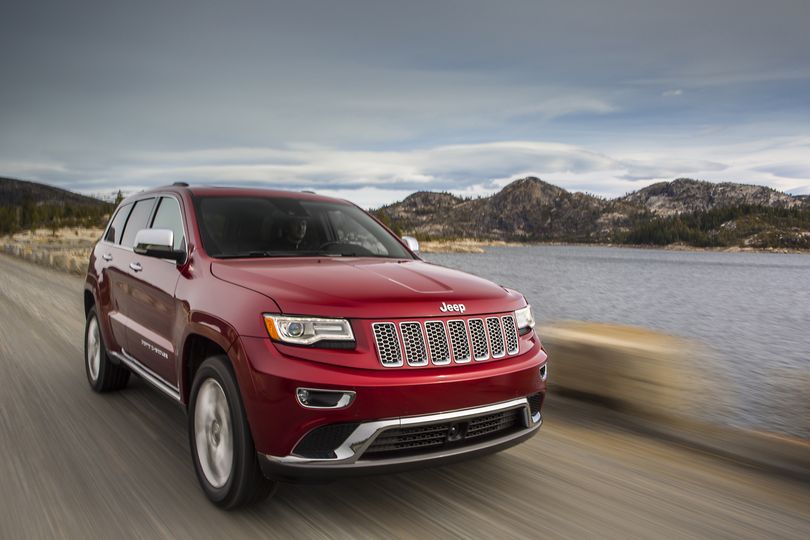 The biggest story of the 2014 Jeep Grand Cherokee is under the hood where you'll soon be able to order up a 3.0-liter EcoDiesel V6 engine. Paired with Chrysler's new 8-speed TorqueFlite automatic transmission the new Grand is capable of 21mpg city and 30mpg highway. Oh diesel, is there any vehicle you won't soon appear in?
The EcoDiesel will reportedly deliver 240hp and 420lb-ft of torque which should allow the Grand Cherokee to tow up to 7,400 pounds. The diesel option is likely to be more expensive than gasoline models but should still appeal to outdoorsy types who like to tow boats and other truckloads of recreational joy. Coupled with the significant savings at the pump it makes a strong case for itself.
We should also take a moment to acknowledge the nerdy historical signifigance at play here. As the Associated Press asserted the diesel Grand Cherokee marks "The first major expansion into diesel power in the U.S. by a mainstream SUV maker…" (1)
Indeed. The times are a changin'.
SOURCES
(1) Fox News
---
---