K900: Kia's $60,000 flagship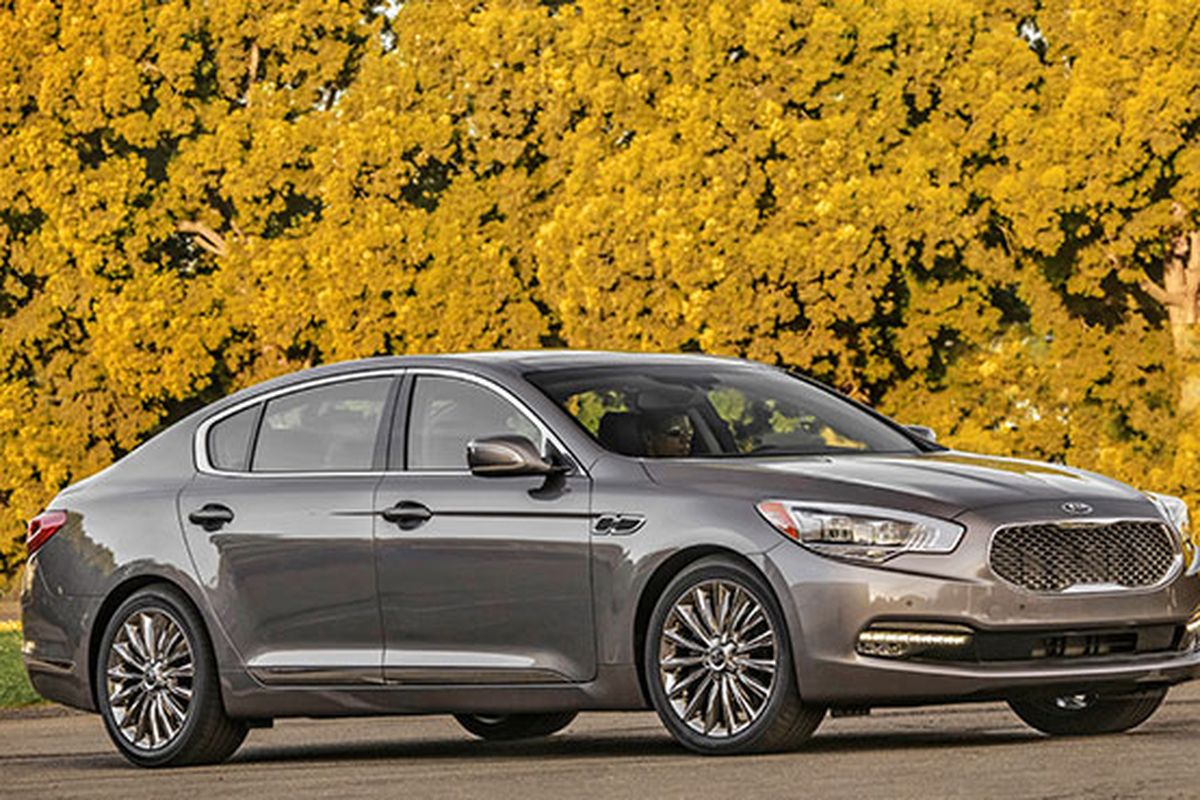 Now and again a car comes along that challenges the established order and makes us rethink the idea of car.
Kia's new $60,000 K900 flagship is one of them. Positioned to compete with flagship models from brands like Mercedes-Benz, BMW and Lexus, it undercuts the other's prices by thousands. Many thousands, in some cases.
Thus the question: Is the Kia worth $60,000? And, if the answer is yes, are the others worth the premiums they demand?
As we will discover, the devil is in the details.
The K900 adheres to the front-engine/rear-drive luxury-class convention. Its roomy and richly appointed cabin bristles with high-tech features and with creature comforts both expected and not.
Its ride is smooth, its cabin serene, its footing sure.
Standard features include adaptive xenon headlights, LED foglights, power trunk lid, automatic wipers, front and rear parking sensors and keyless ignition and entry.
Inside, there are full power accessories, tri-zone automatic climate control, leather upholstery, eight-way power front seats, heated and ventilated front seats, heated rear outboard seats, a power rear sunshade, plus the usual voice-command, Bluetooth connectivity, touchscreen controls, et al.
The standard audio system is a 900-watt Lexicon, with a 12-channel digital amplifier and 17 speakers.
The top-level Limited trim can be optioned with a VIP package, which includes a 360-degree top-down camera system and a collision warning system that preps the seatbelts and brakes for an imminent impact. It also adds soft-close doors and reclining rear seats.
At the moment, the K900 is available only with a 420-hp V-8, with a 311-horsepower V-6 expected soon. Both incorporate direct injection and variable valve timing and match up with an eight-speed automatic transmission.
The eight earns EPA ratings of 18 mpg combined (15 city/23 highway; the six will manage 21 mpg combined (18 city/27 highway).
The V-8 accelerates enthusiastically and shifts are smooth and quick. At its best, the K900 is an excellent road car, with comfortable and supportive seats, a great sound system and capable, if unexceptional, suspension and steering systems.
Although it's a proper rear-drive car, ride and handling fail to attain the precision and control typical of the class. However, only auto writers and those who drive the competition every day would notice or care (and it's a good bet no small number of them would not).
A close examination of the K900 turns up other small stumbles. The plastic on the shift-lever console is thin and brittle. The switchgear is less substantial in heft and feel than the competitions' and Its touchscreen control system less intuitive.
There's also the cachet thing. Parking a Kia in the driveway won't elevate your status like a Bimmer or a Benz would.
Which brings us back to the beginning; what defines a car? Certainly, the K900 will meet your transportation needs. It will also do 90 percent of what cars costing much more will do. For some buyers, that will be buying proposition enough.
Don Adair is a Spokane-based freelance writer. Contact him at don@dadair.com.
2015 Kia K900
Vehicle base price: $59,500
Trim level base price: $59,900
As tested: $66,400
Options included intelligent cruise control; Advanced Vehicle Safety Management; power door latches; head-up display; surround-view monitor; power reclining rear seats; ventilated rear seats; rear-seat lumbar control; more.
EPA rating: 15 city/23 highway/18 combined
Regular unleaded fuel specified
---
---