Acura TLX: Impressive newbie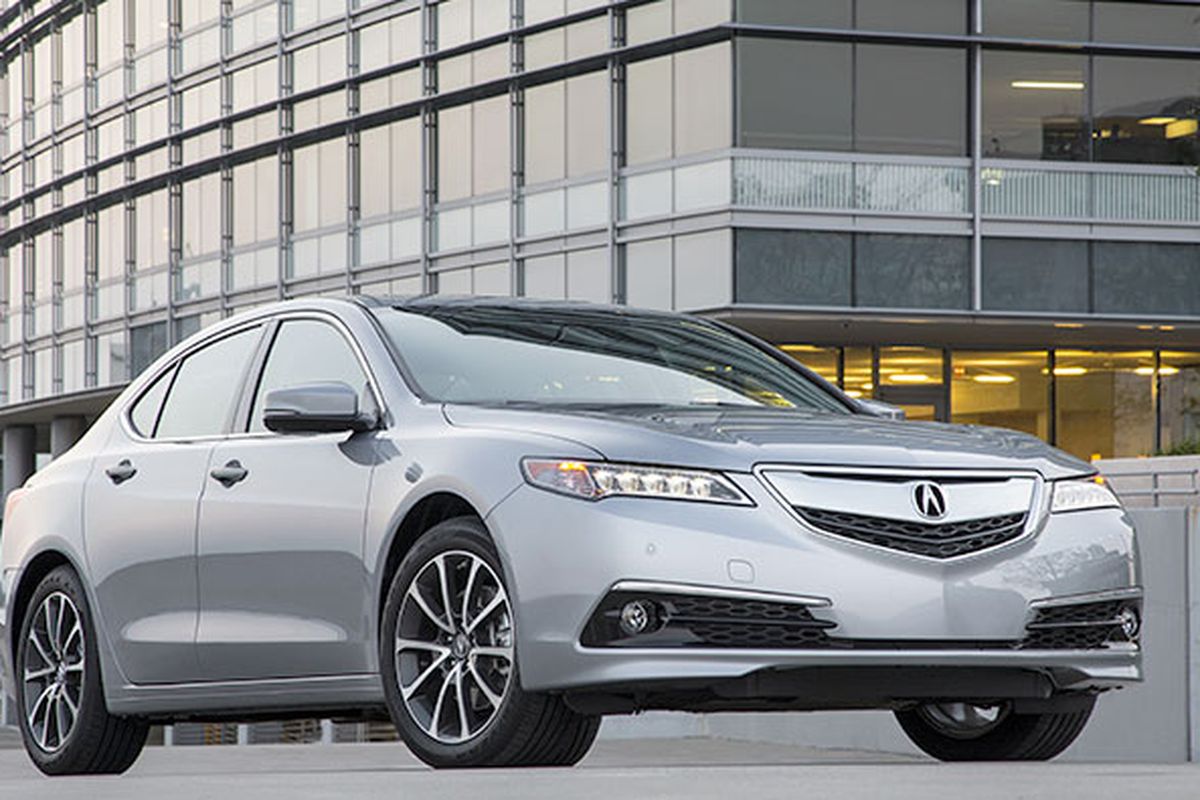 Acura's all-new TLX sedan may be the ideal near-luxury car for the Inland Northwest.
It favors subtlety over flash, does its business quietly and gets the job done, fair weather and foul.
And, at $31,890, including transportation, it's as affordably priced as the segment gets.
The TLX replaces two cars in the Acura lineup, the compact TLX and the midsize TL. It's offered with a pair of familiar engines — a four-cylinder from the TSX and the TL's V-6. Both are paired with efficiency-inclined new transmissions. Acura's sensational torque-vectoring SH-AWD AWD system is available on six-cylinder models.
On front-drive trims, the TLX resurrects the four-wheel-steering system Honda (Acura is Honda's premium brand) debuted on the 1988 Prelude. Dubbed P-AWS (Precision All-Wheel Steer), its effects are subtle and critical only when some maniac is tossing the TL through the corners.
Just the way I like it.
Like its forebears, the TLX is comfortable, well-equipped and sturdily built. It blends luxury and sport in a stew that skews too far in neither direction. Its interior improves on its predecessors', with excellent materials quality and top-notch fit and finish. Noise-cancellation technology slashes cabin noise to a murmur and the plushly padded seats are nicely bolstered.

There's abundant rear legroom, though the sweeping roofline limits rear-seat headroom.
Up front, the TLX borrows heavily from the flagship RL, including Acura's new twin-screen electronics interface. Mastering the system requires some book-time, but it works as promised.
Still, I assign Acura demerits for burying such fundamentals as the seat-heater controls behind a screen or two.
At 3,480 pounds in front-drive trim, the TLX is lighter than the TL it replaces. That's a load for the base, 206-horsepower, 2.4-liter four, which is paired with an all-new eight-speed automated manual transmission. Some say the four-cylinder TLX is the more entertaining drive — less weight over the front wheels translates into sharper cornering -- but for most drivers the payoff comes at the pump; four-cylinder trims earn EPA ratings of 28 mpg combined (24 city/35 highway).
The up-level engine is a 290-hp, 3.5-liter six mated to a nine-speed automatic. Six-cylinder trims can be ordered with or without AWD.
So equipped, the TLX weighs in at 3,770 pounds and swaps the light-on-its-feet agility of front-drive trims for greater acceleration and improved stability in all conditions. Efficiency drops to an EPA-estimated 25/21/31.
In both trims, ride and handling approaches the Teutonic ideal. The ride is likely be too stiff for some sensibilities, but it's never rough or harsh. The upside is a car that isn't upset by undulations, railroad crossings or broken road surfaces. Even at speed, the well-damped suspension keeps the works under control.
The electrically assisted power steering system is nicely weighted, with good on-center feel, but doesn't communicate much information from the road surface.
In the end, other midsize near-luxury sedans are more luxurious and some are sportier. Buy perhaps none matches the new Acura's blend of attributes, including price. Similarly equipped competitive models are likely to cost thousands more.
Don Adair is a Spokane-based freelance writer. Contact him at don@dadair.com.
2015 Acura TLX 3.5L SH-AWD ADV
Vehicle base price: $29,168
Trim level base price: $44,700
As tested: $45,595
Optional equipment: The 3.5L SH-AWD ADV includes such extras as navigation, premium audio and assorted safety systems, including collision-avoidance.
EPA ratings: 25 combined/21 city/31 highway
Unleaded premium fuel recommended
---
---