Acura ILX: Affordable, tech-laced luxury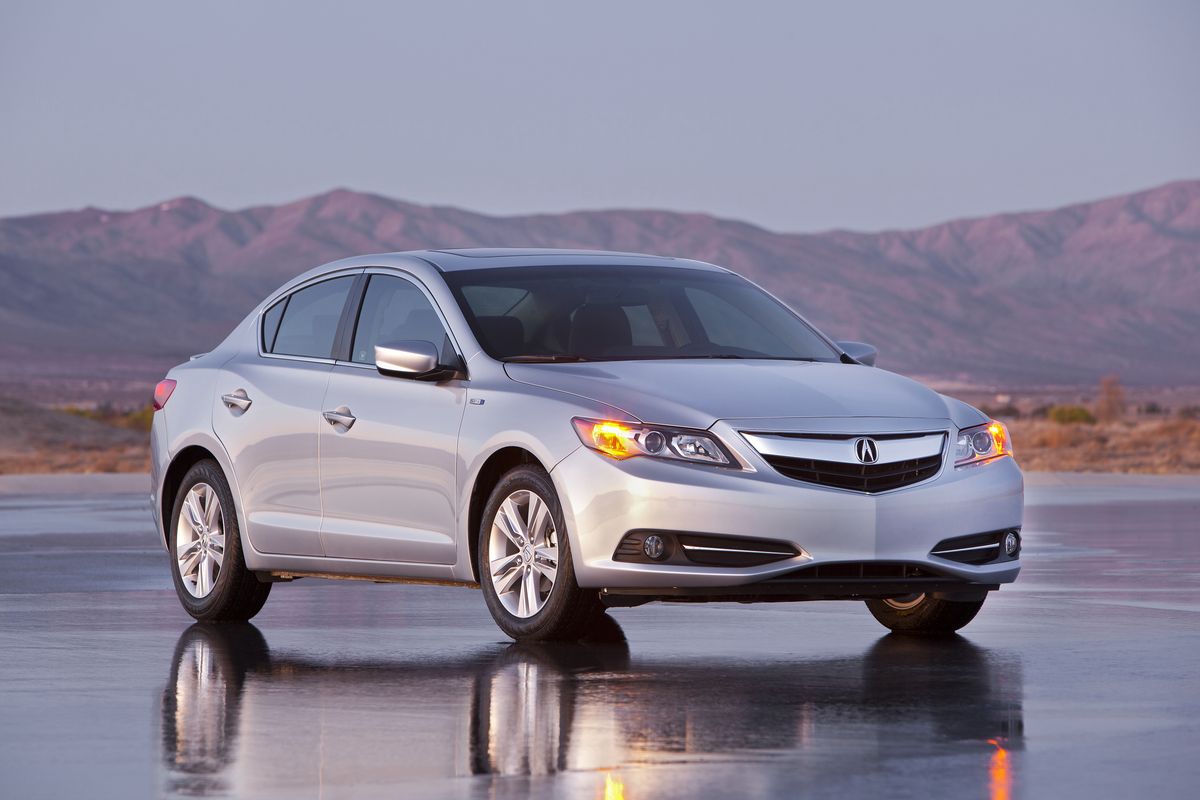 Two years ago, Acura introduced the compact ILX sedan in hopes of easing young buyers into the near-luxury classes.
Its ILX (from $27,795, including destination) wraps Acura's core values -- affordability, quality and low-key, tech-laced luxury -- in an attractive and well-equipped package.
Though it's Acura's entry-level vehicle, the ILX doesn't scrimp. The base price brings a raft of standard equipment, including sunroof, leather upholstery, keyless entry and ignition, automatic dual-zone climate control, heated seats, active noise cancellation and all the expected connectivity.
A pair of packages -- Premium and Technology -- take buyers deep into options land, with such extras as xenon headlamps, foglamps, navigation and a terrific 10-speaker surround-sound audio system with digital music storage.
A loaded ILX slips off the dealership floor for $32, 495.
The ILX is unexpectedly roomy given its exterior dimensions and will accommodate four adults comfortably, though the sunroof reduces headroom. The cabin lacks the elegance of both design and materials as those found in some of its stablemates, but it's attractively designed and ergonomically sound.
Seats are well designed and provide plenty of lumber and thigh support. The noise cancellation system cuts cabin noise to well below compact-class standards.
Acura bills the ILX as a sport sedan and makes a reasonable case for itself. The ILX's front-wheel-drive platform is rigid enough to allow suspension tuning that yields a ride that's firm but not punishing, and that handles fast corners with minimal body lean.
The electrically assisted power steering system is over-boosted at highway speeds and lacks road feel, but it's accurate and has excellent on-center feel.
Three powertrains are available. The standard 2.0-liter inline four makes 150 horsepower. It's paired with a five-speed automatic transmission and returns EPA ratings of 24 mpg city/35 mpg highway/28 mpg combined.
Buyers hoping to exploit the ILX's sporty nature can step up to a 201-hp 2.4-liter four that can be mated with either a close-ratio, six-speed manual transmission or the automatic. It's rated at 22/31/25.
Acura also offers the ILX in hybrid form ($28,900). Its Integrated Motor Assist (IMA) technology comprises a 90-hp four-cylinder engine and a 23-hp electric motor and produces a combined output of 111 hp and 127 lb-ft of torque.
The system can't power the ILX on electricity alone; the electric motor occasionally helps boost power but primarily functions to convert braking energy into electricity that helps charge the battery pack.
Opting for the hybrid fetches efficiency ratings of 39/38/38. Be advised, however, that a) the ILX Hybrid needs 10.4 seconds to arrive at 60 mph from a standstill and b) this version of IMA is not as refined as the one that debuts in this year's Honda Accord -- and that will someday make its way to the family's Acura wing.
The battery pack's location reduces the trunk capacity from 12.3 cubic feet to 10 cf, though the rear seatbacks fold in compensation.
Buyers are turning in increasing numbers to small cars that offer big comfort and compelling efficiency. It's an attractive scenario into which Acura's ILX slips comfortably.
Don Adair is a Spokane-based freelance writer. Contact him at don@dadair.com.
2014 Acura ILX Hybrid w/Tech Package
Vehicle base price: $26,900
Trim level base price: $34,600
As tested: $35,495
Options: The ILX Hybrid with Technology is a fully equipped trim; our tester included no options.
EPA ratings: 39 city/39 highway
Regular unleaded fuel specified
---
---