Jeep Compass: Transmission transformation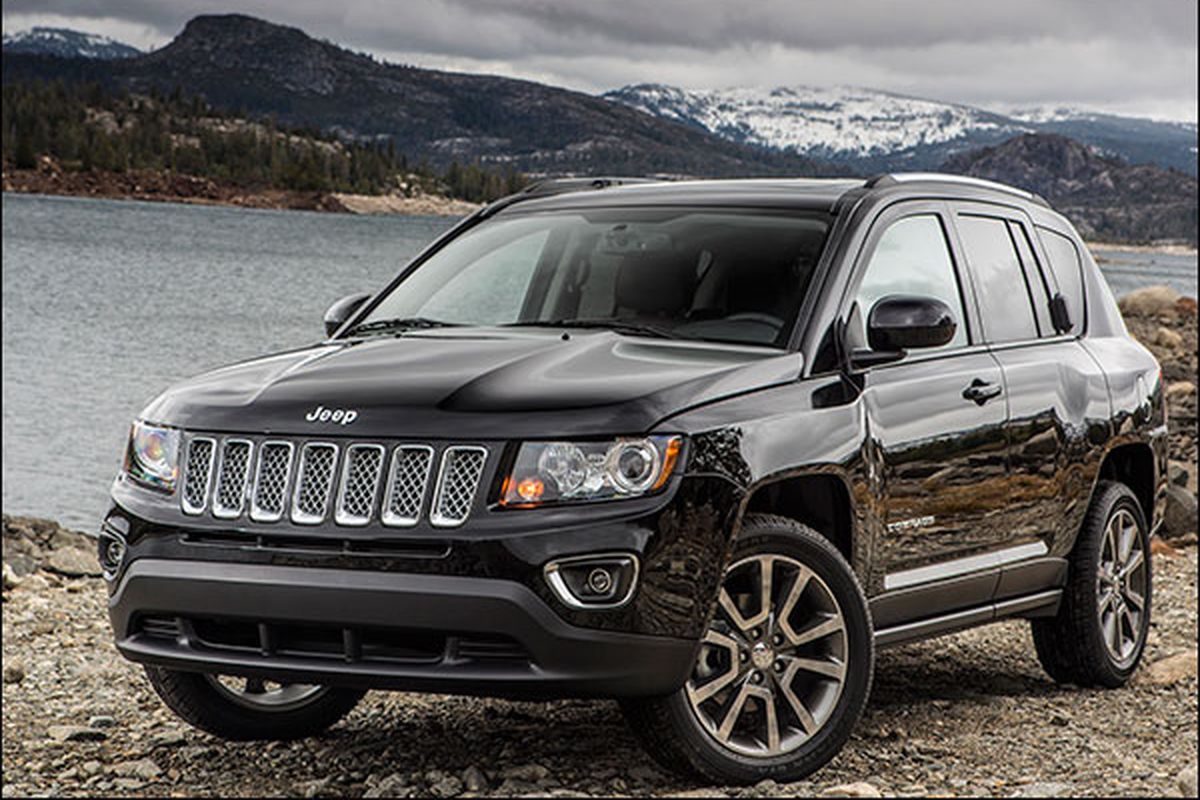 Jeep's 2014 Compass crossover earns my nod as the year's most improved car.
Achieving this crowning standard didn't cost Jeep much; mainly, it meant adding a conventional six-speed automatic to the transmission mix, where in most instances it replaces last year's continuously variable transmission (CVT).
CVTs use engine power more efficiently than conventional transmissions do, but their downsides are well documented. In particular, they tend when accelerating to produce an elastic -- or rubber-band -- feel as the belts and pulleys race to catch up with engine speed.
Not all CVTs are created equal, of course, and the Compass's was particularly distracting. It's not entirely gone -- the optional Freedom Drive II Off-road system requires it -- but for most buyers it's now a non-issue.

The compact Compass (from $20,085, including destination) also receives a handful of styling updates. The best and most important are found inside, where materials are improved and the console and armrests are now vinyl-wrapped.
A comprehensive standard features list -- air conditioning, power windows, power locks, heated exterior mirrors, keyless entry, fog lamps, etc. -- includes such useful novelties as a cooled glovebox, a rechargeable LED cargo light that can be removed and used as a flashlight and optional liftgate speakers. Bluetooth and a USB port are optional.
Compass is available in three trims -- Sport, Latitude and Limited -- and three drivetrain configurations. Besides the standard front-wheel-drive, there are the AWD packages, Freedom Drive I and Freedom Drive II.
Freedom Drive I is a conventional full-time AWD system with locking AWD, a bonus in deep snow. Freedom Drive II adds low-range gearing and hill-descent control.
FWD Sport and Latitude trims are powered by a 2.0-liter, 158-horsepower four. A 2.4-liter four that produces 172 hp is standard on the Limited trim and on all AWD models.
Sport comes standard with a five-speed manual transmission, while Latitude and Limited get the new automatic. With the stick and the smaller engine, FWD Compasses earn EPA ratings of 23 city/30 highway/26 combined. The automatic reduces that to 21/28/24.
With the 2.4-liter engine and the automatic, mileage is 21/28/24. The manual bumps that to 23/28/25. With AWD and the 2.4, the automatic manages 21/27/23, the manual 23/28/25.
Freedom II requires the 2.4 and CVT and adds 17-inch all-terrain tires and aluminum wheels, a one-inch raised ride height, full-size spare, skid plates, tow hooks, fog lamps and manual seat-height adjuster. Fuel economy lags at 20/23/21.
A properly equipped Compass can tow up to 2,000 pounds.
My AWD Latitude tester paired the 2.4-liter engine with the new transmission, and found it transformative. The slightest nudge on the throttle no longer produces a roaring engine and muted forward motion. Throttle response is immediate and the gearbox makes quick, clean shifts.
Among compact crossovers, the Compass's ride is on the firm side and can grow harsh when the road surface deteriorates. Cabin noise and other comforts are about average, though some of the competitive rigs offer greater sophistication.
Sometimes the only way to go forward is with a step backwards. Jeep's decision to move away from the CVT was the right thing to do.
Don Adair is a Spokane-based freelance writer. Contact him at don@dadair.com.
2014 Jeep Compass Latitude 4x4
Vehicle base price: $18,395
Trim level base price: $24,295
As tested: $27,275
Optional equipment included security alarm; tire-pressuring monitoring system; auto-dimming rearview mirror; remote USB port; satellite radio; rearview camera; upgrade audio system with voice activation and display screen; remote start.
EPA rating: 21 city/27 highway
Regular unleaded fuel specified
---
---