BMW 535d: BMW builds another brilliant diesel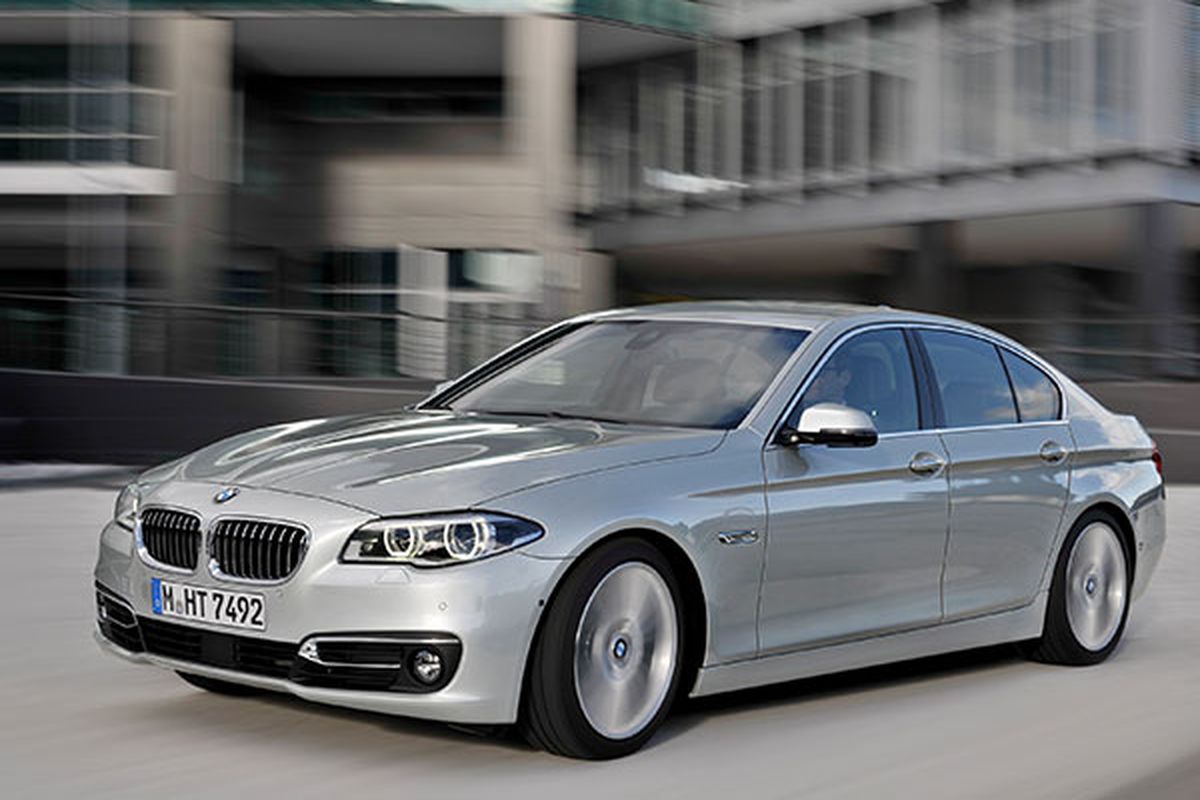 BMW's midsize 5 Series sedan is a serious car, built for grown-ups and not easily outgrown.
Its 3 Series sibling is smaller, edgier, more spirited. The kind of car some buyers will age out of on their way to the 5.
One step above the 5, the flagship 7 is a statement car. It's sybaritic, accommodating and comfortable as all get-out, but not an essential step up from the 5.
You could spend many years in a 5 and never consider the temptations of a comely stranger.
The 5 has always been the sportiest of the world's family sedans — to this day, it's the only midsize luxury sport sedan available with a manual transmission — but It also has a sober side, a grown-up charisma.
Since the 2010 debut of the sixth-generation 5 Series, BMW has been nudging the 5 along the latter path, with a growing focus on comfort, economy and utility.
For 2014, navigation and xenon adaptive headlights are standard across the line. Two new options packages enable buyers to put a personal stamp on their 5s, and a six-cylinder turbo-diesel powerplant comes aboard.
On the outside, there are modest sheet metal updates. Inside, storage compartments and cup holders boast increased capacity. Noise-reduction measures cut cabin noise to its lowest levels ever.
Four-door 5 Series variants range from the 241-hp 528i ($50,425, including delivery) to the 443-hp 550i Gran Turismo ($68,825), a sedan/crossover hybrid with elevated ride height, a huge rear seat and a two-mode hatchback.
Engine choices include turbocharged four-, six- and eight-cylinder gasoline variants, the new turbodiesel and a gas-electric hybrid. All 5 Series sedans are available in rear-drive or all-wheel-drive configurations.
Coupes and convertibles now fly under the new 6 Series banner.
We tested the 535d ($57,525). Its 3.0-liter diesel inline-6 engine makes 255 hp and 413 lb-ft of torque and is paired with an eight-speed automatic. It's quick — 0-60 in 5.8 seconds — and thrifty. EPA-estimated fuel economy is 30 mpg combined (26/38) with RWD and 30 combined (26/37) with AWD.
The diesel's performance is nearly identical to that of the six-cylinder, 302-hp 535i ($56,025), which sprints from zero to 60 in 5.9 seconds. Rear-drive models are rated at 24 mpg combined (20/30), with the automatic, and 23 combined (20/30), with the manual (the 535i is the only trim on which the stick can be had). The AWD 535i is automatic-only and achieves 23 combined (20/29).
The eight-speed gearbox works wonders with the torque-rich diesel. Shifts are smooth and quick and land the engine in the heart of its sweet spot. There's abundant acceleration for passing situations and freeway on-ramps.
BMW's Driving Dynamics Control system is standard on the 5. It allows owners to customize engine, steering and transmission responses. Though BMW has blunted those responses to accommodate a broad range of tastes, the 5's capabilities easily surpass those of all but an elite handful of drivers.
It's a car to grow into, not one to grow out of.
Don Adair is a Spokane-based freelance writer. Contact him at don@dadair.com.
2014 BMW 535d
Vehicle base price: $45,540
Trim level base price: $56,500
As tested: $66,425
Options included M Sport appearance package; adaptive LED headlights; automatic high beams; keyless entry and ignition; multi-contour seats; sport automatic transmission.
EPA ratings: 26 city/38 highway/30 combined
Low-sulfur diesel required
---
---