Chrysler 300S: Luxury, Motor City-style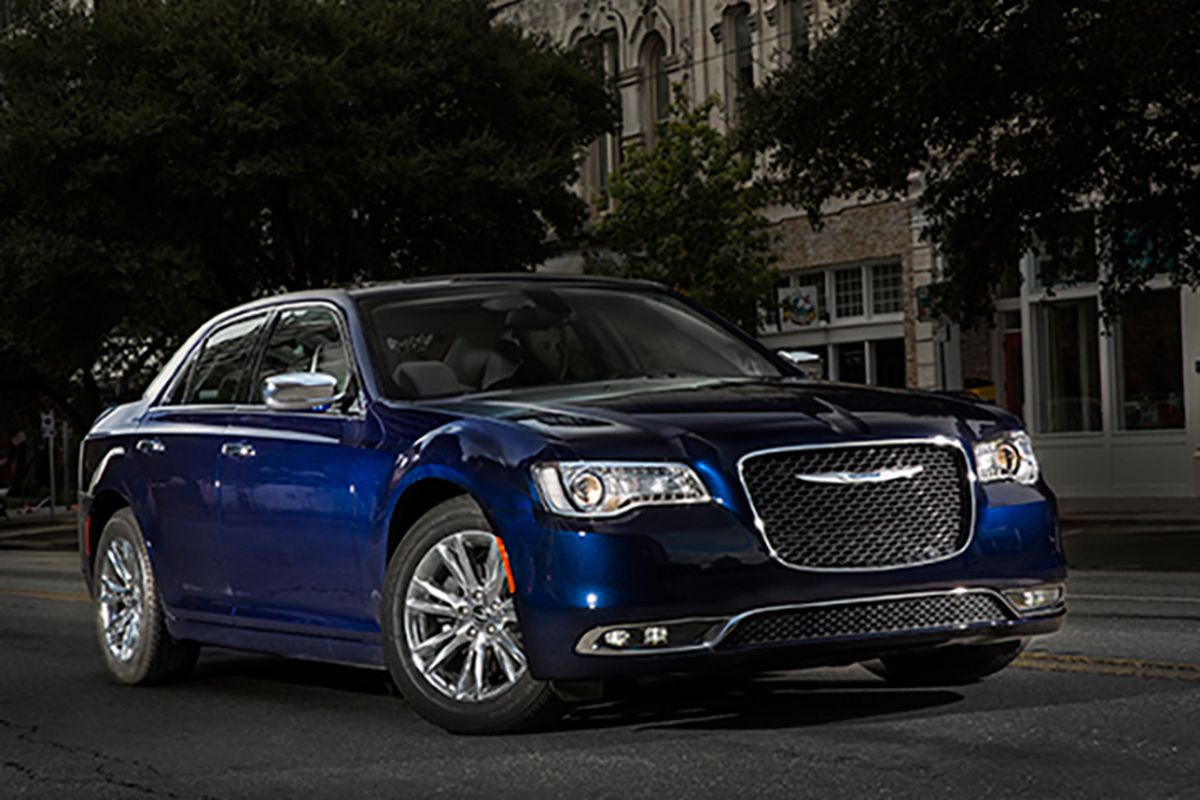 I'm downtown, having a beer at a local haunt and watching the Final Four's last hurrah.
Outside on the sidewalk at halftime, a friend asks what I've driven lately that surprised me. Not what I'd liked best, but the one that exceeded my expectations. It's a great question that no one ever asks — and also a perfect setup.
"This," I say, pointing to the gray Chrysler 300S parked at the curb. Seems I'd once again succumbed to its charms. Bluff and broad-shouldered, the rear-wheel-drive (with available AWD) 300 tempers its American vision of luxury with European road-manners. Echoes of Chrysler's shotgun marriage to Mercedes-Benz survive in a suspension that clamps down on the sedan's 4,200-pound bulk, while delivering a comfortable, compliant ride.
A third-generation 300 was widely expected this year; instead, Chrysler opted for the equivalent of a mid-cycle refresh, while juggling the lineup in ways that have analysts reading tea leaves.
To wit, Chrysler has dropped the 470-horsepower 300 SRT8, effectively ceding the four-door performance market to Dodge's Charger. Simultaneously, a new range-topping Platinum trim ($43,390) slathers on the amenities and indulgences.
Thus the new formulation: Dodge does performance, Chrysler brings the luxury.
All 2015 300s get a taller grille — with a mesh insert and "floating" winged Chrysler logo — and new taillights. Inside, drivers confront a fresh full-color gauge panel and driver information display. They actuate a new eight-speed automatic transmission via a console-mounted rotary shift knob, also new.
Newly available safety items include a collision-prep system that can brake the car to a stop (a trick it shares with the adaptive cruise control system), and lane-departure and lane-keeping-assist systems.
The latest version of UConnect turns the 300 into a WiFi hot spot, adds voice-text capability and roadside assistance. It also deletes the compact disc, which can't be had at any price, despite the presence of three very good sound systems.
Chrysler substitutes a "Media Hub" that includes a USB port, an SD memory card slot and an auxiliary input. Bluetooth is also included.
While other makers struggle to effectively integrate digital media and soft-touch surfaces, Chrysler blends the analog — i.e., an elegant dash-mounted clock — and the electronic, without shortchanging either. Its vision of luxury is showier than that of its rivals from Germany and Japan — check out the many-hued display screens with their bold icons — but that's how luxury rolls in the Motor City.
The 300 is available with either a 292-horsepower (300 in the S trim) V-6, or a 5.7-liter Hemi V-8 that makes 363 hp. Six-cylinder trims can be ordered with all-wheel drive.
In the S trim, a sport-tuned exhaust system and other tweaks produce an 8-hp gain. The S also gets blacked-out accents, 20-inch Hyper Black-finish wheels, sculpted side sills and deck-lid spoiler. A Sport mode enables sport-tuned steering; pedal, engine and transmission calibration; and, on AWD models, rear-biased torque for more dynamic handling.
Despite its years, 300 sales jumped 48 percent last year and expectations are running high for the third-gen car. Meanwhile, the 2015 300 still has the power to surprise.
Don Adair is a Spokane-based freelance writer. Contact him at don@dadair.com.
2015 Chrysler 300S
Vehicle base price: $31,695
Trim level base price: $34,895
As tested: $36,885
Options included navigation; HD radio; Sirius XM Travel Link; Sirius XM Traffic.
EPA ratings: 23 combined/19 city/31 highway
Regular unleaded fuel specified
---
---