Jeep Patriot: Old-school, budget-wise crossover still selling well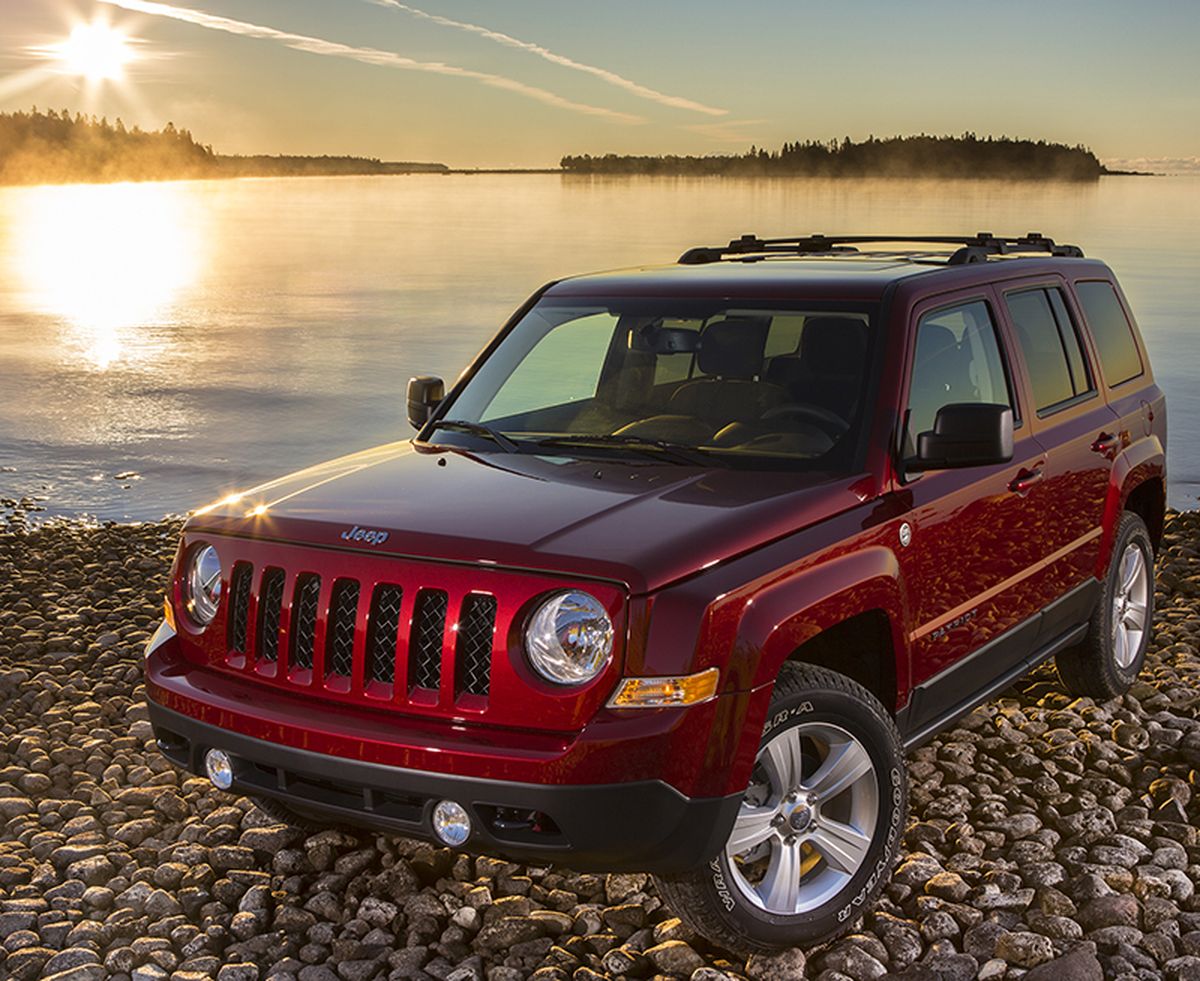 I drove the Jeep Patriot a thousand miles before grasping its appeal.
For all intents and purposes, the Patriot is firmly rooted in a previous generation. In its eight years of existence, it has not been updated in any significant way. Its cabin lacks the sophistication expected of a more modern crossover. Its powertrains are less refined and efficient than the competitions'.
Yet, each year, Patriot sales surpass the previous year's sales. By large amounts.
No doubt, its price is part of the appeal. At $17,891 (including freight), and $19,991 for AWD models, Patriot is the lowest-priced crossover in the U.S.
When ordered with the $1,125 Freedom II Off-Road Group, it's also one of the most capable. Freedom II adds low-range gearing, hill-start assist, hill-descent control, tow hooks, all-terrain tires, a full-size spare and skid plates.
But are these reasons enough to explain the Patriot's popularity?
Perhaps, but I suspect there's another. The day before my tester went away, I climbed behind the wheel and noticed what had been hiding in plain sight all along.
I saw a hood.
If you've driven a small crossover lately, you'll know that hoods have largely disappeared from the driver's view, driven downward by aerodynamics and fashion.
But the Patriot wears its hood proudly. In fact, with its upright, seven-bar grille and square-bodied stance, the Patriot carries more than a hint of traditional Jeep styling. Legacy alone must account for a handsome chunk of Patriot business.
Depending on the trim, picking a driveline is a mix-and-match proposition. A pair of four-cylinder engines power the Patriot, one rated at 158 horsepower, the other at 172. The default transmission is a five-speed manual, with either six-speed automatic or a continuously variable unit available.
The automatic came aboard in 2014, replacing the CVT in most trims, though it's still mandatory with the Freedom II package.
Even with the efficiency-enhancing effects of the CVT, the Patriot's mileage ratings suffer. Given its low cost of entry and the ongoing affordability of gas, though, buyers willingly accept the trade-off.
The base Patriot Sport sets the entry-level table, with crank windows, manual door locks, manual mirrors, 16-inch steel wheels and no A/C. On the upside, there are roof rails, foglights, cruise control, cloth (not vinyl) upholstery and a tilting steering wheel. The folding rear seat is split 60/40-split-folding and the four-speaker sound system includes CD player and an auxiliary audio jack.
The front seats are roomy and comfortable but, with their short and low-to-the-floor cushions, the rears are less so. For the most part, interior surfaces are finished in hard plastics, the Patriot having gestated long before soft-touch surfaces trickled down into the compact crossover class.
Of course, the Patriot can be had in high-zoot trims. My Latitude 4X4 tester ($29,510) was equipped with leather, halogen headlamps, satellite radio, remote start and voice-activated Uconnect connectivity with Bluetooth phone and audio.
Also, that hood.
Shoppers seeking the security of AWD in an old-school, budget-wise package will find it at their local Jeep store.
Contact Don at don@dadair.com.
2015 Jeep Patriot Latitude 4X4
Vehicle base price: $16,895
Trim level base price: $24,795
As tested: $29,510
Options included leather seats; power driver's seat; sunroof; manual driver lumbar adjust; premium audio system; Uconnect with voice command; satellite radio; remote start.
Tow rated to 2,000 pounds
EPA ratings: 23 mpg combined/21 city/27 highway
Regular unleaded fuel specified
---
---