Lexus NX 200t: Sign of the times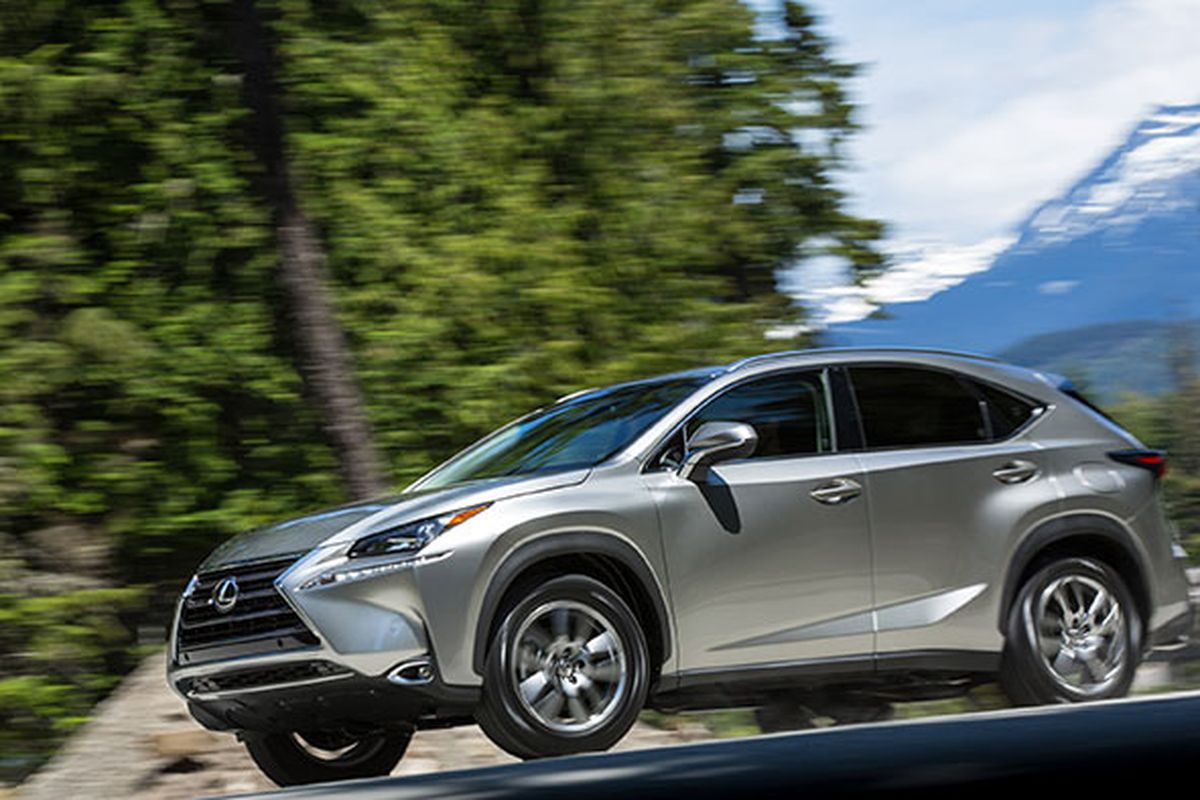 With the all-new NX 200t, Lexus becomes the latest premium maker to succumb to the allure of the small.
The NX 200t, a luxury compact crossover, slots into a booming new segment populated by entries from Audi, Acura, BMW and Mercedes-Benz.
About the same size as Toyota's RAV4, with which it shares a handful of structural and powertrain components, the NX 200t showcases Lexus virtues in miniature. Its cabin exemplifies efficient small-scale design. Its turbocharged four-cylinder engine is a model of potent thrift. Its design, though certain to alienate some, will attract buyers who might otherwise never have considered Lexus.
The NX, with Its oversized spindle grille, assertive LED lamps and assorted folds, angles and creases, drives Lexus into new design territory. Cabin design is somewhat less rambunctious, but it, too, reflects Lexus's aim to attract young male buyers.
Fortunately, it's those buyers who will be best-equipped to master the NX's challenging Remote Touch control system, with its twitchy cursor-style input device and console-mounted touch pad. An optional wireless charger accepts Qi-enabled smartphones.
Virtually every interior surface is swaddled in high-quality soft-touch materials, and supportive and deeply bolstered front seats securely enfold occupants. A generously sized rear seating area accommodates a pair of six-footers, though at the expense of behind-the-seat cargo space.
Under the hood, Lexus's first-ever turbocharged powerplant makes 235 horsepower and 258 pound-feet of torque at just 1,650 rpm. Coupled with a six-speed automatic transmission, the 2.0-liter direct-injected engine propels the 4,000-pound NX from 0-60 in a shade` under 7 seconds and returns EPA estimates of 24 mpg combined (21 city/28 highway) with all-wheel drive.
Under heavy throttle, the turbo spools up a hearty 17 pounds-per-square-inch of pressure and, despite mild low-end lag, helps produce a linear power curve. The six-speed automatic transmission makes quick, unobtrusive shifts.
The NX is a more engaging drive than Lexus's larger crossovers. Steering is accurate and communicative. Body motions are well damped and initial turn-in is quick and responsive, though understeer ultimately prevails.
For those desiring a more finely tuned experience an F Sport trim package adds paddle shifters, a sport-tuned suspension, revised steering and appearance upgrades. An Active Sound Control system fills the cabin with faux engine sounds.
The NX also is available in a hybrid version called the NX 300h.
Highlights from the standard features list include automatic LED headlights, LED foglights and running lights, keyless ignition and entry, driver-selectable vehicle dynamics, cruise control, dual-zone automatic climate control, premium vinyl upholstery, eight-way power front seats (with two-way power driver lumbar adjustment), a 60/40-split folding and reclining rear seat and a cargo cover.
Standard tech includes a 7-inch display screen, rearview camera, Bluetooth connectivity, Siri-based voice controls and readouts for iPhones, the Display Audio electronics interface and an eight-speaker sound system with CD player, HD radio, satellite radio, an auxiliary audio jack and a USB/iPod interface.
Originally a builder of large luxury sedans, Lexus has evolved into the design and construction of small, high-end crossovers. Consider that a sign of the times.
Don Adair is a Spokane-based freelance writer. Contact him at don@dadair.com.
2015 Lexus NX 200t AWD
Vehicle base price: $34,480
Trim level base price: $35,580
As tested: $40,610
Optional equipment: intuitive parking assist; garage door opener; driver-seat, exterior mirror and steering-wheel memory; power tilt/telescoping steering wheel.
Maximum towing capacity: 2000 lbs
EPA rating: 24 combined/22 city/28 highway
Premium unleaded fuel required
---
---