Collector Car Corner: First American 'compact cars'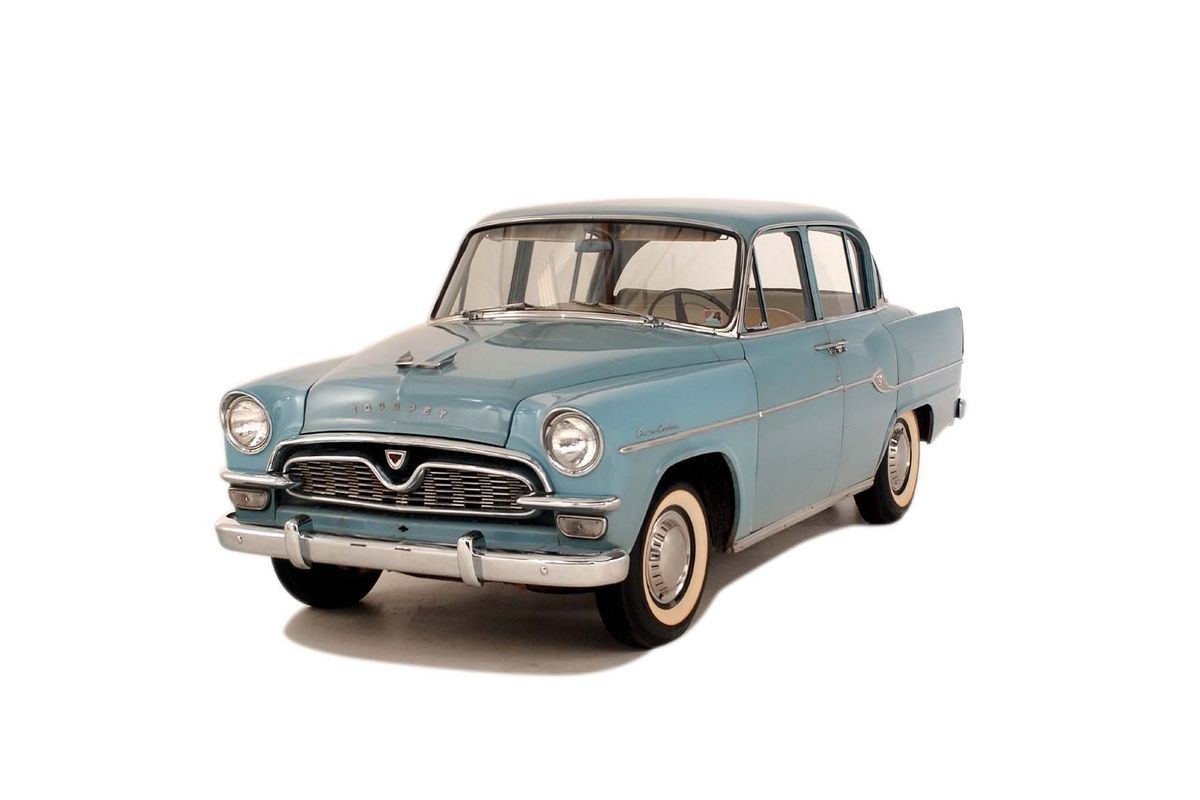 Q: Greg, when do you feel the first true compact car appeared in America, either foreign or domestic? I say Rambler gets the credit for doing so as they were into compact cars back in the early '50s. Thanks much and I read your columns both online on many GateHouse papers. Harold K., Stockton, Ca.
A: Harold, there are surely those who would agree with you that the Nash Rambler was the first manufacturer in America to promote compact car models. Beginning in 1950, Nash sold its Rambler as a compact car, officially christened by George Romney, former head of American Motors after Nash-Kelvinator CEO George Mason died.
Of course just because Romney came up with the wording "compact car," which he felt was any car with a wheelbase of 100-inches or less, there were already cars out there that fit the wheelbase criteria. Included are Volkswagen Beetle in 1949 and all of those sub-compact King Midgets, the noted Ohio built two seater that was a mix between a go-kart and actual passenger vehicle legal to drive on the highway.
However, I am also going to give Nash's Rambler American the "first compact" nod, too. Nash always promoted its Rambler model as smaller, economy cars that were within easy reach of the average American's monthly salary. Soon after Rambler success, Henry Kaiser countered with his compact Henry J, which debuted in 1951 and was also available at select Sears & Roebuck stores badged as an Allstate. Other compacts I remember in the 1950s were the Willys Aero, Hudson Jet and just getting in under the wire in 1959 the Studebaker Lark.
Then in 1960, all heck broke loose as the evolution of the compact grew and solidified the vehicle as a popular choice for consumers. The big three debuted Ford's Falcon, Chevy's Corvair and Plymouth's Valiant (also Dodge Lancer), complete with full bore television, newspaper and radio marketing campaigns. At the dealers, lots of free hot dogs, coffee and donuts attracted interested consumers and the ensuing sales success years became pivotal in the compact's success.
Until then, Rambler was alone in its promoting smaller car ideals, even though they had done so for years. Even the 1954 through 1962 Nash/Hudson/Rambler Metropolitan, which was originally built in England for Nash by Austin Motors, was way ahead of its time and could be classified as the first sub compact. (Sorry King Midget). Other sub-compacts included the '57 Isetta 300 produced by BMW, introduced during the darkest of days for BMW as the German company was near bankruptcy.
Other foreign compacts to come along included the 1956 Renault Dauphine, 1955 Saab 93 and 1955 Volvo PV "humpback," all which could be considered decent cars with domestic popularity.
Now, to further confuse everyone, you mention "fist compact car in America," so I'd have to say Volkswagen receives credit for its 1949 Beetle introduction. Also, cars like the German Opel (sold at Buick dealers) and the British Vauxhall (sold at Pontiac dealers) showed up in the mid to later Fifties and was also considered compacts. But the VW was really small and rear engine in design, not want Americans would come to recognize as a compact car ala Romney style.
In ending, back in 1958 the first Japanese import called the Toyopet arrived on American soil. It was criticized by just about everyone because it was homely, slow and mechanically flawed. A handful of American businessman/dealers signed up for the initial Toyopet franchises, and were jeered by their fellow American brand dealers. Today, those original Toyopet dealers are multi millionaires because I'll bet you can tell by the name which company it is today!
Right…Toyota. Today, Toyota it is generally regarded as the most successful car builder, compacts included.
Thanks for the question and I hope this all helps.
(Greg Zyla is a syndicated auto columnist who welcomes reader questions and comments on collector cars, auto nostalgia and old-time racing at 303 Roosevelt St., Sayre, Pa. 18840 or email at greg@gregzyla.com.)
---
---