Car Collector: Noted musician unravels 55-year Nash Rambler mystery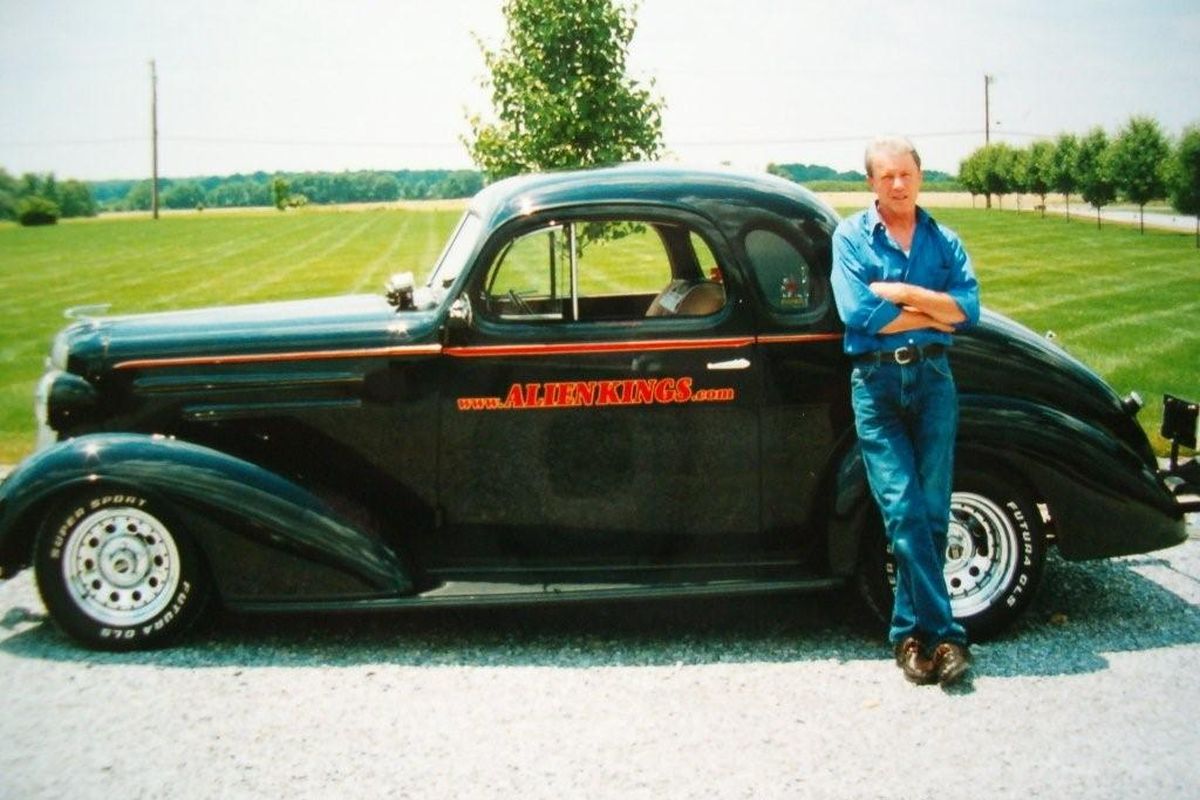 Q: Hi Greg and I want to thank you for solving a mystery that has dogged me for 55 years! My sister-in-law, Barb, has been sending me your articles as I am a lifelong hot rod guy. (My 1960 high school ride was a 34 Ford coupe with fully worked Chevy sporting a 3x2 barrel setup and more).
As for your column solving a mystery that dates back to 1960, I called it the "Nash Rambler Mystery!" In brief, our 1954 Rambler Wagon literally froze on the road in Washington Township (NJ) in 1960. When I called my dad that the Rambler died, he was suspicious. "Were you racing it?" he asked when the tow truck took it away. I told him I wasn`t. "Were you driving fast?" I told him no and I was honest.
This Rambler breakdown remained a quandary for all these years until my sister-in-law Barb supplied the answer via your recent column. Turns out it was out of oil due to the design flaw you mentioned, as you said "extreme oil use was caused by a perforation of the diaphragm in the vacuum booster pump that ran the windshield wipers. Located below the fuel pump, this provided a path for oil slinging off the cam lobe to be pumped directly into the intake manifold via a vacuum tube. Many otherwise mechanically sound Ramblers met their demise because of this foolish design flaw."
Well, my Rambler ran itself out of oil and it seized up, spun the bearings and had to be junked.
What a shock it was to discover this flaw in your excellent Q&A columns on old cars. My father is gone now, the car too, and now here I am at 71 years old and I learn the truth from you and your column! So, the ends of the circle finally meet, and the mystery is solved.
Having read your articles closely I realized we are from the same area more or less. My hometown was in Camden, New Jersey, and I see you were from Vineland right down Delsea Drive south on Rte. 47. I was a big fan of race driver Al Tasnady, who drove a red Ford coupe at the Vineland Speedway and at Pitman's Alcyon Speedway, the latter where we used to go.
Being a professional musician for many years, I played in concerts opposite guys like Jimi Hendrix, John Denver, Little Richard, Patsy Cline, Herman's Hermits, Levon Helm and the Hawks (later to become The Band) and many more stars of the day, including a guy you may know, Gary Volpe from Vineland as part of "The Rubber Band." But, I'm a car guy at heart and have owned way too many to list.
On You Tube you`ll find some personal stories with the stars of the day attached to the original music. Type the title "Six Cylinder Coffin by Joe Seddon" for starters and you`ll find a '66 Nova big block Pro Street and a super-clean 70 Nova 383 on nitrous. I just recently put up 69 videos, so I hope you get a chance to see them.
I'll continue reading your columns weekly now thanks to Barb who loves them too. I also see them on the Internet on many newspaper column sites. Talk about a small world! Keep up the good work. Your friend in autos, Joe Seddon, hot rodder and musician.
A: Joe, thanks much for your great letter. I've already checked the videos you just put up and hope my readers do too. You sure earned your stripes as a professional musician, and I went to school with Gary Volpe, who ended up drummer for The Four Seasons from 1970-1971. (He's a giant car lover, also!)
Al Tasnady, meanwhile, was a big winner at Vineland Speedway and drove the car owned by "Toots" Armelinni, who owned a big trucking firm in Vineland and I went to school with his daughter, Judy.
I'm a huge "The Band" fan, and knowing you played with the late Levon Helm is awe inspiring to say the least. My favorite The Band piece is The Weight, followed closely by Cripple Creek. You sure played with the big names of the day.
Thanks again for your letter, and I'm glad we solved your 55-year-old Rambler Wagon mystery!
---
---