Don Adair: Honda's best-selling Odyssey minivan embodies family values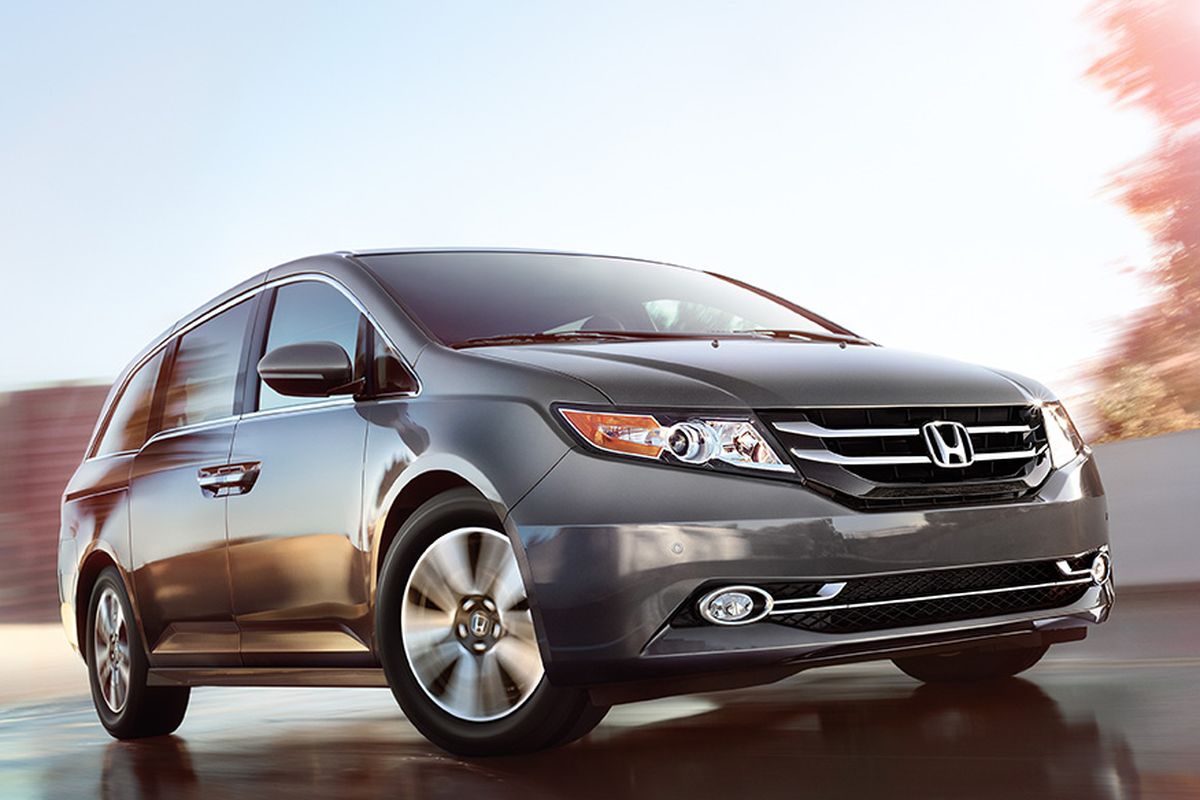 Let's play word-association. It's a simple game; just one, quick question:
I say minivan, you say: __________
And the answer the judges are looking for is … <em>Kids</em>, though they'll also accept <em>Children</em> and <em>Families</em> and other variations on the theme.
A case for <em>Honda</em> and <em>Odyssey</em> could also be made. Honda's Odyssey ($30,155, including transportation) regularly tops U.S. minivan sales, as it has for the last three years in a row.
All of Honda's products bristle with family friendly amenities. Conversation mirrors enable crucial parent/child eye contact. Cooling boxes chill the fruit juice; seats disappear into floors; vacuum cleaners pop out of cargo-compartment enclosures.
In fact, the vacuum makes its Odyssey debut this year. It's a key element in a new value-priced SE ($34,255) trim, where it's bundled with satellite radio and a rear entertainment system.
The front-wheel-drive (all-wheel-drive is not available) Odyssey is available in seven- and eight-passenger configurations. Each is powered by a 248-horsepower 3.5-liter V-6 mated with a six-speed automatic transmission. EPA estimates are a very good 22 mpg combined (19 city/28 highway).
Standard features include full power accessories, a rearview camera, two-zone manual air-conditioning, an eight-way power driver seat, a four-way power front-passenger seat, a 60/40-split folding third-row seat, Bluetooth phone and audio connectivity and a seven-speaker audio system.
Inside the removable center console includes a built-in flip-up trash bag holder. The chilled storage box makes its appearance (along with leather, a power liftgate and advanced safety tech) on EX-L ($36,805) trims and higher.
All trims but the base LX get an 8-inch touchscreen that provides access to audio-system features and serves as a rearview-camera display. Models with navigation get a second, 7-inch color display. Some find the two-screen setup confusing; paradoxically, though, it simplifies multiple controls.
The second-row seat can be adjusted to create a middle aisle or side aisle ease to third-row access. On higher trims, the center section slides forward more than 5 inches, putting it and its occupant within easy reach of the 'rents. The outboard seats can be slid outward, making room for three car seats.
The downside? The second-row seats are heavy and not easily removed. Two people can do the job in 10 minutes; one person can do it, too, but with more bad language.

Besides the standard rearview camera, EX-L trims and above can be equipped with a multi-angle camera. Honda's available LaneWatch blind-spot camera system is available on EX trims and higher but a conventional system replaces it the Touring Elite. Forward-collision and lane-departure warning systems are available, though the collision warning setup lacks auto-braking.
Word association follow-up; you'd be wrong if you answered <em>Boring</em>. Odyssey embodies a superior blend of efficiency, responsiveness and ride quality. Active-noise cancellation cuts wind and road noise to near-luxury levels, and ride and handling are so car-like I could forget I was driving a van.
You say <em>minivan</em>, I say Odyssey.
Contact Don at don@dadair.com, or visit his website at www.donadair.com.
2016 Honda Odyssey SE
Vehicle base price: $29,
Trim level base price: $34,425
As tested: $33,375*
*Reflects the $1,050 SE package (includes rear entertainment system; HondaVac; satellite radio) discount
Tow capacity: 3,500 pounds
EPA ratings: 22 combined/19 city/28 highway
Regular unleaded fuel specified
---
---