Don Adair: Mid-cycle refresh keeps Honda Accord in the sweet spot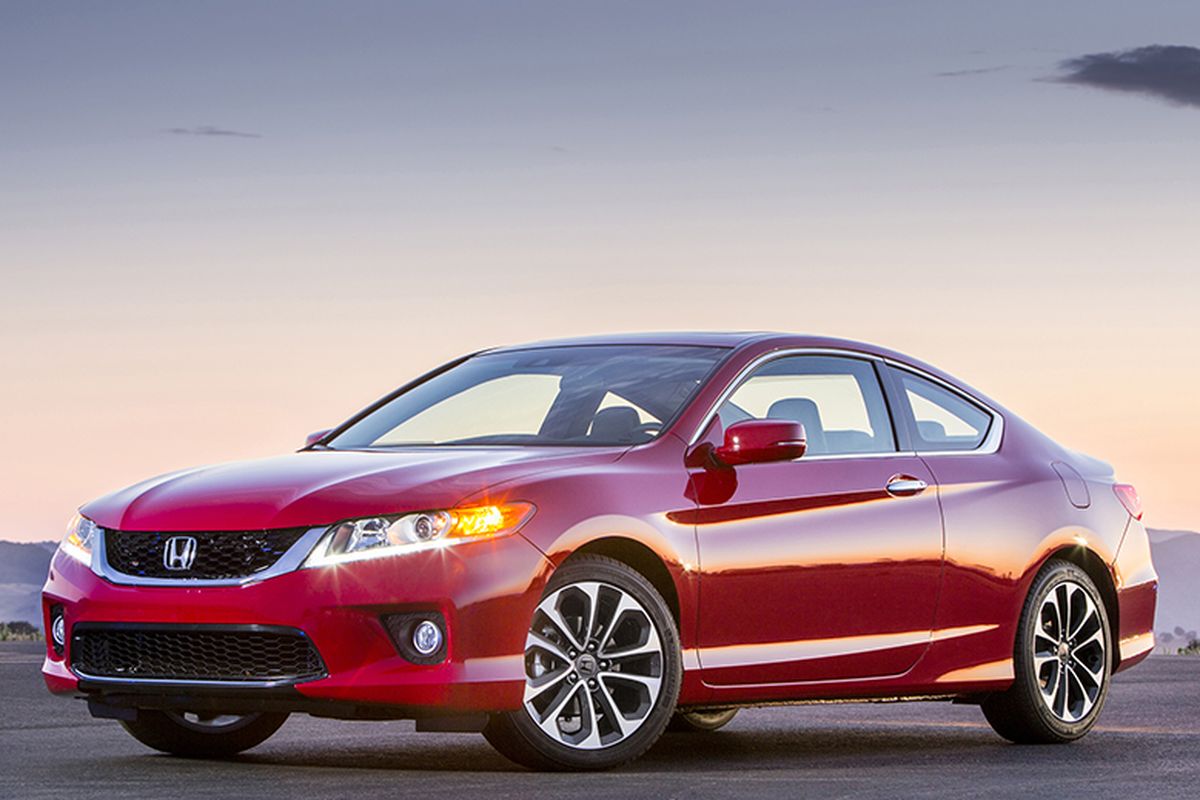 In 2012, Honda dropped a landmark edition of its Accord into a midsize segment teaming with worthy competitors.
Smaller and lighter than its predecessor, the 9th-generation Accord nonetheless grew roomier, more efficient and more refined. Ride and handling benefitted from a new suspension. Noise-reduction strategies quieted its notoriously noisy cabin.
The 2013 Accord also incorporated such advanced driver-assistive features as Lane Departure Warning and Forward Collision Warning.
Now, the 2016 model year brings a mid-cycle refresh. There are exterior styling updates, revised suspension tuning, new interior trim and, on upper trims, a 7-inch touchscreen.
The advanced driver-assist technologies that debuted in 2012 morph this year into the Honda Sensing Package ($1,000), which is available on every new Accord. These systems — forward-collision warning and braking mitigation, adaptive cruise control, lane-keeping assist, lane-departure warning and road-departure mitigation — elevate Accord's already enviable safety profile and point to the autonomous-car future.
The tech advances continues inside, as well, as Accord becomes an early adopter of Apple CarPlay and Android Auto, smartphone-based connectivity systems access maps, audio streaming, voice-controlled SMS text messaging and more.
The Accord's touchscreen is backed by a knob-based controller. It's one of the most user-friendly of the new infotainment interfaces.
I've recently driven two Accords, each bearing a unique stamp. The Accord V-6 Coupe ($31,745, including destination) is the only mass-production midsize two-door sold in the U.S, while the four-door, four-cylinder Sport trim ($24,985) attempts — and nearly pulls off — the unlikely feat of combining sporty reflexes with a continuously variable transmission (CVT).
The 278-horsepower coupe is quick, responsive and, yes, refined. Its front-drive configuration locates 61 percent of the curb weight over the front wheels, a deficit largely neutralized by the strut-based front suspension introduced in 2012.
The six can be matched with a six-speed manual or conventional six-speed automatic. The manual is Honda-good, with short fluid throws and excellent clutch take-up.
Despite the absence of two doors, the coupe is comfortable. The rear seat easily accommodates a pair of regulation-sized adults and the trunk is huge. The ride is supple and controlled and everything works with a creamy goodness.
I'd have like a bit more <em>edge</em> — more feel and feedback — but the coupe is a solid performer and a handsome, refined piece in the bargain.
My Sport tester gave up 89 horsepower to the six. However, less weight over the front wheels translates to tauter handling and a more neutral stance in the corners. Our tester was equipped with the CVT, whose performance is more linear and direct than that of most CVTs. Like all CVTs it can fall into drone mode under heavy acceleration, but programmed steps helpfully simulate shift points and a Sport mode helps keep the engine in its sweet spot.
The 4-banger, with CVT, produces an EPA-estimated 30 mpg combined/26 city/35 highway.
Sedan or coupe, six cylinders or four, and manual transmission, automatic or CVT, Accord sets standard in the midsize segment.
Contact Don at don@dadair.com, or visit www.donadair.com.
2016 Honda Accord 2-door EX-L V-6
Vehicle base price: $20,237
Trim level base price: $30,925
As tested: $31,745
Options: Our test vehicle included no optional equipment.
EPA ratings: 22 combined/18 city/28 highway
Regular unleaded fuel specified
---
---