Buick Regal: Sporty midsize sedan is value leader of near-luxury segment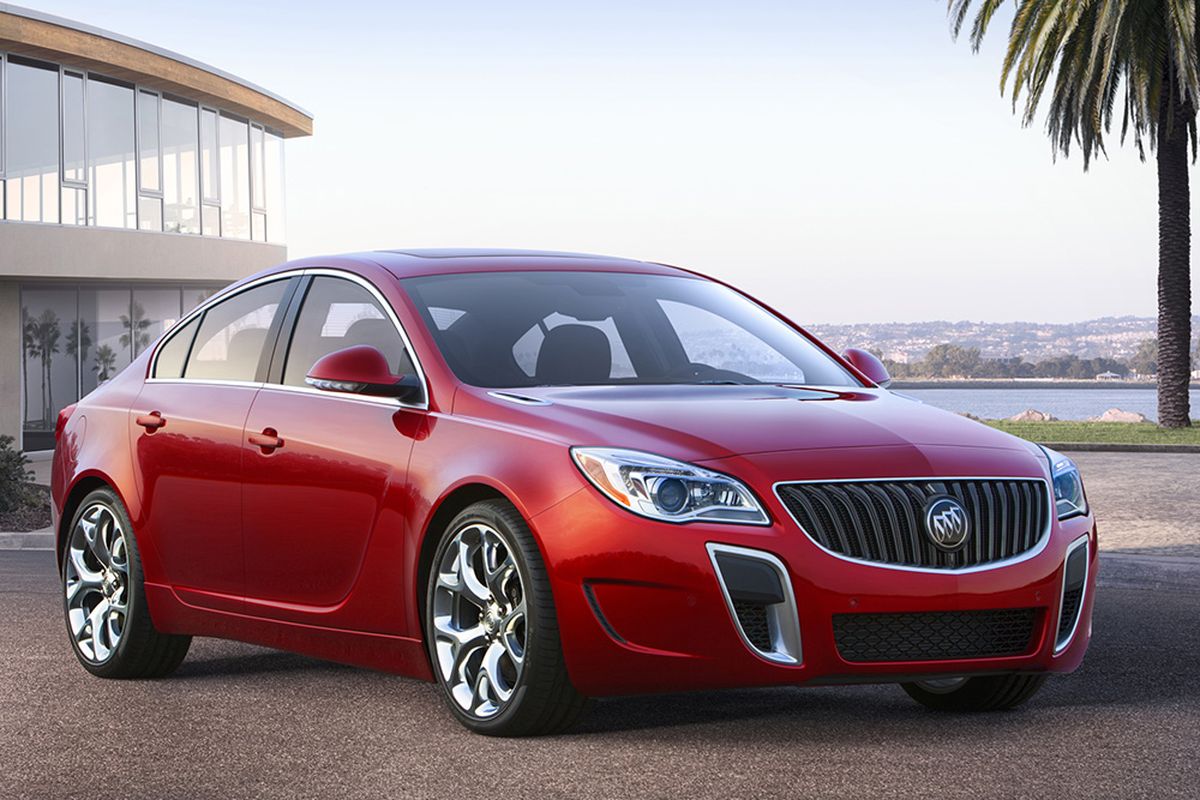 Buick's crossovers — the compact Encore and 7-passenger Enclave — have led its post-bankruptcy recovery.
But a sedan in Buick's stable is also making noise. The midsize Regal has been on a tear lately. In July, sales were up 31 percent over July 2014. With sedan sales in an industry-wide slump, Regal has given Buick something to cheer about.
Buick pitches the $28,000 Regal as the value leader of the near-luxury segment, an argument it supports with upscale amenities, contemporary technologies and good old-fashioned creature comforts.
Regal is based on a sport sedan developed by GM's German subsidiary Open. A high-end GS trim capitalizes on that heritage with aggressive engine tuning, a sport suspension and torque-vectoring AWD system.
No Regal leaves the factory sans keyless entry and ignition, leather upholstery, heated front seats and dual-zone climate control. Ice-blue ambient lighting bathes the understated, well-appointed cabin in a crisp glow.
For 2015, Regal also inherits GM's 4G LTE, with Wi-Fi, turning the Regal into a rolling Wi-Fi hotspot.
Other standard tech includes a rearview camera and 8-inch color touchscreen. Regal's IntelliLink smartphone and voice-command system can read aloud incoming text messages.
All Regals are equipped with foglights, automatic headlights, dual exhaust tips, heated power mirrors and 18-inch alloy wheels.
Regal is available in FWD and AWD versions, and with four powertrain variants. The base, 2.4-liter four makes 182 horsepower and can be optionally equipped with GM's mild hybrid technology (regenerative braking; fuel cut-off when coasting) to earn 36 highway mpg.
The up-level engine is a turbocharged and direct-injected 2.0-liter four that makes 259 hp. Two variants include one with conventional torque-mapping and another, more aggressively tuned version reserved for the GS trim ($38,310, FWD; $40,375, AWD).
The GS adds a sport-tuned suspension with adaptive front dampers that mitigate torque-steer and reduce the jarring impact of bumps taken at speed. There are also Brembo front brakes, unique front and rear fascias, a rear spoiler, front and rear parking sensors and body-color rocker panels.
Nineteen-inch wheels are standard, 20s are optional.
GS ride height is lowered nearly an inch from the stock settings and an Interactive Drive Control system includes a pair of performance-oriented modes that firm up suspension, steering and shift calibration.
The Haldex AWD system fitted to Turbo trims is can shift up to 90 percent of power to the rear wheels. A limited-slip rear differential manages torque distribution, side-to-side, improving foul-weather grip and enhancing GS handling when Interactive Drive Control is operative.
Inside, GS gets sport pedals, sport front seats and a flat-bottomed three-spoke steering wheel.
The GS compensates for its firm ride with well-controlled body motions and confidence-building handling. Turn-in in quick corners is accurate and stable and the mitigation of torque steering improves handling on exit. The electrically assisted steering system is well weighted, but lacks feel.
Regal's smallish cabin dimensions limit rear-seat passenger space is tight and leave little room for in-cabin storage space.
Buyers seem willing to look past those concerns, though, and focus on Regal's strengths, which are abundant indeed.

Contact Don at don@dadair.com.
2015 Buick Regal AWD GS
Vehicle base price: $25,982
Trim level base price: $39,810
As tested: $44,670
Options included adaptive cruise control; forward collision alert; automatic collision prep; rear cross-traffic alert; lane-departure warning; blind-spot alert; moonroof; 20-inch aluminum wheels; summer performance tires.
EPA ratings: 22 combined/19 city/27 highway
Regular unleaded fuel specified
---
---