Don Adair: GMC Sierra Denali a strong and comfy workhorse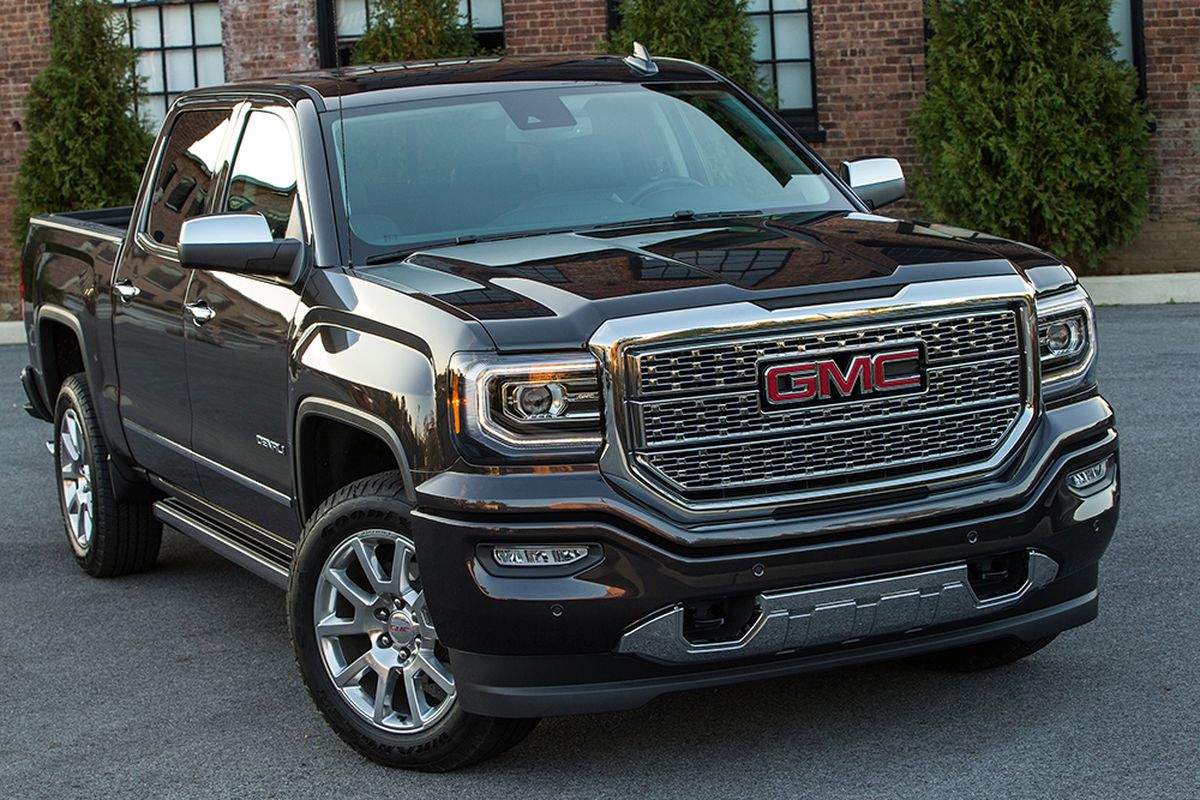 Pickups are America's best-selling vehicles — and not just because every roofer, builder and landscaper in town has one.
Trucks are not just for work any more; ask any manufacturer cashing in on the RV boom. RV builders are selling every unit they can build and the majority are towables — travel trailers and fifth-wheels that require a serious tug.
Of course, well-heeled RVers expect their trucks to be strong, durable and comfortable. No vinyl seats, hand-cranked windows or unassisted manual steering for this crowd.
Checking in at $60,765 (including transportation), the top-of-the-line 2016 GMC Sierra 1500 Denali Crew Cab is a premier example. Its leather seats are heated and ventilated. Its steering wheel is heated, its dual-zone climate-control system is automated. Navigation, Bose audio, front and rear park-assist, and a wireless phone charger are standard, as are 20-inch wheels and a locking rear differential.
Denali's standard engine is a 5.3-liter V-8 that makes 355 hp and 383 lb-ft of torque and can tow up to 11,200 pounds.
An optional 6.2-liter V-8 — it's closely related to the engine in the Chevy Corvette — makes a class-leading 420 hp and 460 lb-ft of torque, and is tow-rated to 12,000 pounds.
The big eight can power the 7,700-pound Crew Cab from 0-to-60 in a mind-warping 5.4 seconds. An eight-speed automatic transmission replaces last year's six-speed, boosting economy to an impressive 17 mpg combined (15 city/21 highway). Its narrower ratios also optimize towing efficiency.
For 2016, the eight-speed can also be had with the 5.3-liter engine.
Sierra's cabs (regular, double and crew) are built of high-strength steel. Unique body mounts isolate cabs from beds, curbing cab movement and improving ride comfort. Double- and crew-cab models use hydraulic mounts for even greater isolation. Sierras running the 6.2-liter engine get active noise cancellation.
Denali's magnetic ride control system features electronically controlled shock absorbers that monitor road conditions every millisecond and can alter damping characteristics every five milliseconds.
In the test truck, the system delivered a smooth ride, but allowed more body motion than a set of standard shocks would have, a disconcerting experience for a novice truck driver. The Denali's 20-inch wheels hit potholes with a jarring thud that the suspension couldn't mask.
Otherwise, the ride is quiet and tranquil. Excellent ergonomics pair up with large and supportive seats to promise outstanding long-distance comfort.
There are, of course, more modest Sierras. Compared with past generations, the base trim ($28,470, 2WD; $32,710, 4WD) is downright elegant, with first-rate cabin materials, build quality and overall comfort. All Sierras include A/C, cruise control, power windows and door locks, tilting steering wheel and cloth upholstery. The four-speaker AM/FM sound system includes a 4-inch color display and USB and auxiliary inputs.
The base engine, a 4.3-liter V-6 good for 285 horsepower and 305 lb-ft of torque, is tow-rated to a sufficient-for-most-drivers 7,200 lb.
Whether your towing needs are modest or massive, GMC has a Sierra 1500 that's likely to fit the bill.
Contact Don at don@dadair.com, or visit www.dadair.com.
2016 GMC Sierra Denali 1500 4WD Crew Cab
Vehicle base price: $26,184
Trim level base price: $53,565
As tested: $60,765
Optional equipment included 6.2L V-8; power running boards with articulating bed step; sunroof; land-keeping assist; automatic high-beam headlights; forward-collision alert; metallic paint; 20-inch polished-aluminum wheels; trailer brake controller.
Tow capacity: 12,000 lb
EPA rating: 17 combined/15 city/21 highway
Regular unleaded fuel specified
---
---