Don Adair: GMC Acadia enters 2017 leaner, smarter and more efficient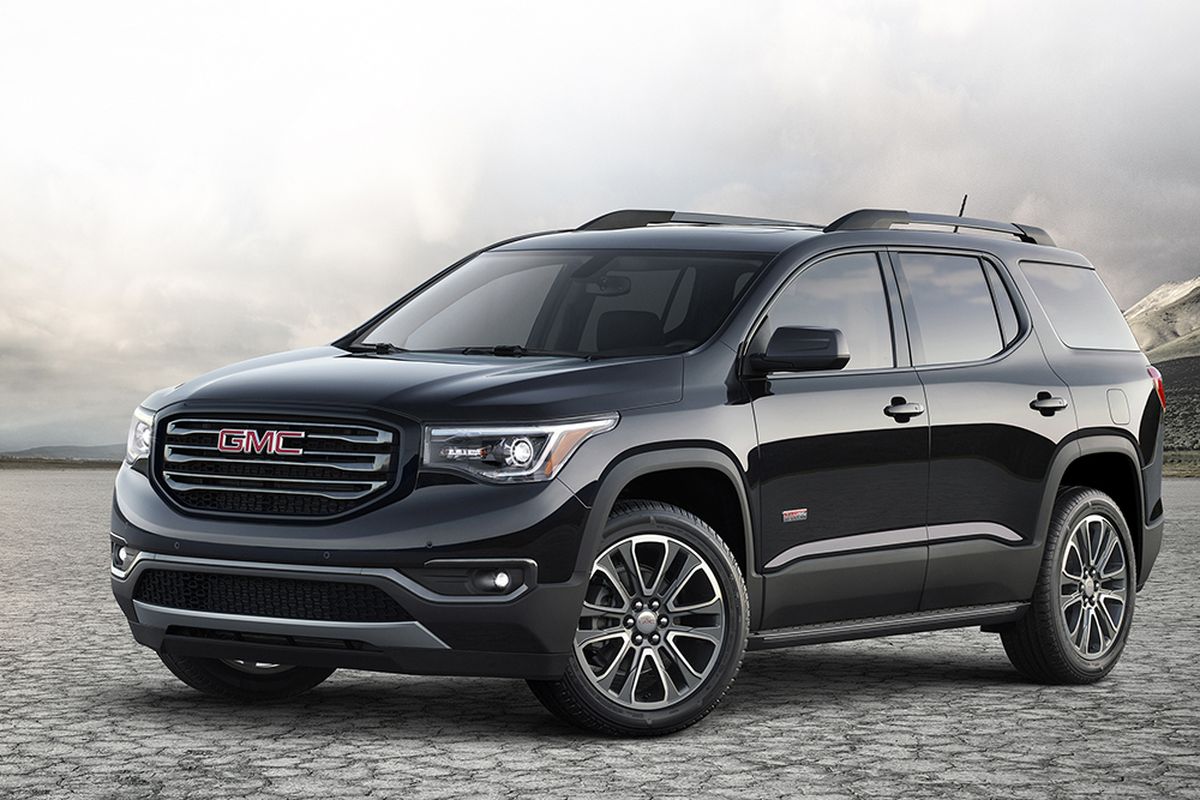 You can call it downsizing or your can call it right-sizing; either way, GMC's 7-passenger Acadia crossover enters 2017 leaner and smarter.
For 2017, the midsize Acadia ($29,925 FWD/$35,375 AWD) has lost 7.2 inches in length, 3.5 inches in width and 6.6 inches in height. Most critically, it's 700 pounds lighter than the outgoing model (which, by the way, is still being sold in limited quantities as the Acadia Limited [$46,765]).
Its new dimensions better align Acadia with the midsize segment leaders. And, though passenger and cargo space are reduced, dropping the approximate poundage of four humans does wonders for economy. An all-wheel-drive six-cylinder, 310-horsepower Acadia earns EPA ratings of 20 mpg combined/18 city/25 highway. Running the same powertrain, the Limited earns 17/15/22.
Even better, the '17 Acadia is light enough that it can be powered by a new, 195-hp four. So equipped, an AWD Acadia is good for 23/21/25.
Less bulk has other benefits, as well. The '17 Acadia is quicker, nimbler and a better-handling vehicle.
Built on a new platform that makes liberal use of low-weight, high-strength steel and advanced sound-deadening materials, the Acadia has a quiet, smooth and controlled ride. Steering is tight and responsive and the 4,000-pound Acadia feels planted and solid at highway speeds.
A properly equipped Acadia can tow up to 4,000 pounds.
Its low beltline produces a cabin with a bright and airy feel and clever packaging helps make up for the loss of interior space. The third row is best saved for children, of course, but three six-footers can squeeze themselves in, lined up one behind another.
At the moment, GM feels like a company that's hitting on all cylinders. Besides right-sizing vehicles and outfitting them with efficient powertrains, it's also innovating in other interesting ways.
My SLT-1 ($39,275) tester included the $1,800 All-Terrain package, with GM's new Active Twin Clutch AWD system. A pair of clutches mounted to the rear driveline module orchestrate the distribution of torque. They can send up to 100 percent of engine torque to either the front or rear wheels, and can divvy the power available to the rear wheels between them.
The setup boosts traction in snow and wet and improves handling in dry conditions by overdriving the outside rear wheel in corners. With the Acadia running in "Tour" mode, the system defaults to front-wheel-drive, saving fuel.
The All-Terrain option adds hill-descent control and deletes the third-row bench in favor of a set of spacious cargo bins.
New convenience features include the available Rear Seat Reminder — shut off the ignition, and it reminds you about the groceries you'd stashed on the floor behind you (or the baby in the child seat) — and the Tow Vision Trailering System, which uses the rear-view camera to help align the hitch with a trailer.
Connectivity options are enhanced this year, with the addition to the GMC's IntelliLink infotainment system of Apple CarPlay and Android Auto.
Leaner and smarter hasn't always prevailed in the automotive world but the new Acadia provides solid evidence that sizing down can be the right way to grow.
Contact Don at don@dadair.com, or visit www.dadair.com.
2017 GMC Acadia AWD SLT-1
Vehicle base price: $29,070
Trim level base price: $41,450
Options included All-Terrain package; dual sunroof; trailering package; 8-inch touchscreen system with navigation and IntelleLink; metallic paint; All-Terrain cargo package.
Tow rating: 4,000 pounds
EPA rating: 20 combined/18 city/25 highway
Regular unleaded fuel specified
---
---