Don Adair: BMW X1 — betrayal of heritage or damn fine crossover?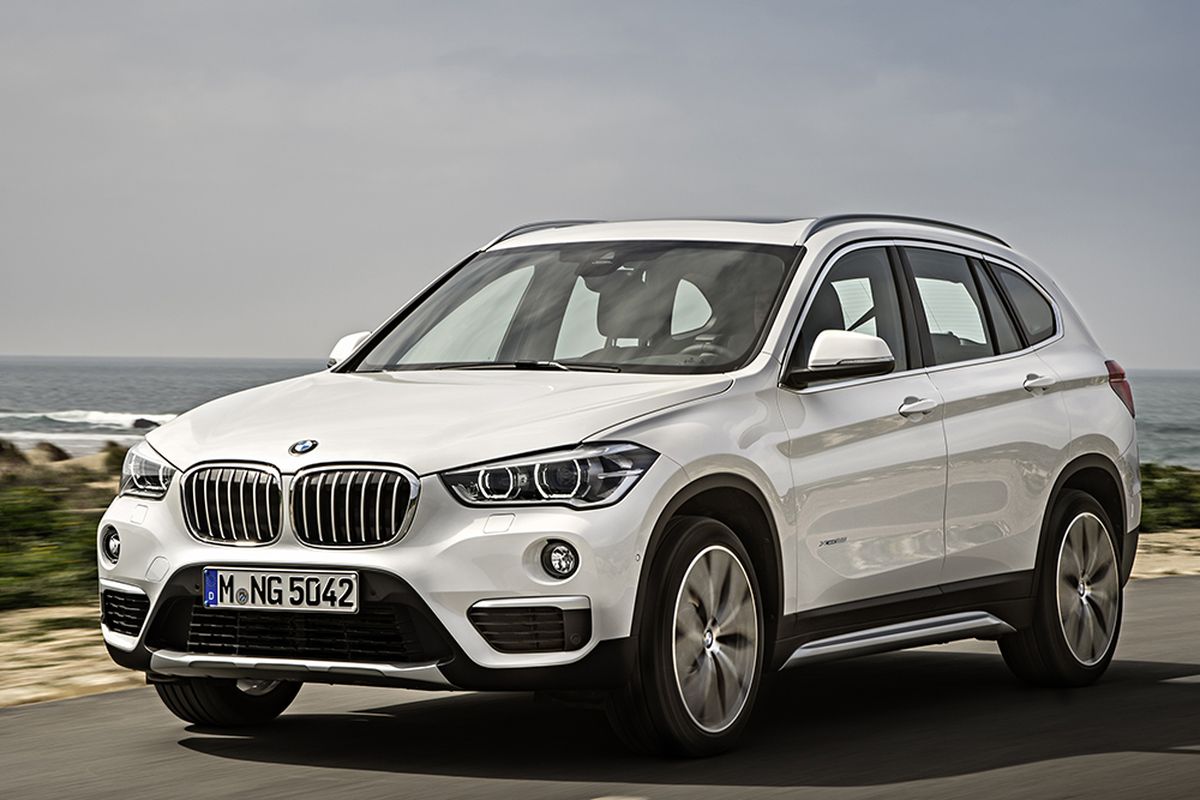 Some people would have you believe BMW has gone to the Dark Side.
The company, long a champion of rear-wheel-drive platforms, has betrayed that heritage, they say, by planting its latest U.S. model on a front-drive chassis.
Feel free to ignore them. In every way that matters, the all-new X1 compact crossover is a better car than its RWD predecessor. It's roomier, lighter and more comfortable. Its cabin is quieter and more elegantly appointed. Second-row seating grows dramatically, as does cargo space.
Of course the purists have a point, and the limitations of the X1's front-drive architecture appear in subtle ways. Hard cornering can induce mild understeer, felt as a "push" before the car begins its rotation. Exiting a corner under power can cause a momentary uncertainty — felt through the steering wheel as a faint squirminess — as the front tires fight for purchase.
As sane folks would drive it, though, the X1 behaves like a small Bimmer ought. Its vault-solid chassis enables a firm-but-never-punishing ride, steering is quick and accurate (though not especially communicative) and the powertrain responds eagerly to the throttle.
The X1 is offered with a single powertrain, a turbocharged, 228-horsepower inline-four mated to an eight-speed automatic transmission. The twin-scroll turbo spools up quickly to minimize turbo lag, and the transmission snaps quickly through the gears. The X1 runs the 0-60 sprint in a click or two over 6 seconds. Fuel efficiency is a very good 26 mpg combined (22 city/32 highway).
BMW's xDrive AWD system is standard on the X1. It powers the front wheels by default but, within 250 milliseconds of detecting slippage, can shift up to 100 percent of torque to the rear. Off-road, the X1 is arguably the most capable of all the compact crossovers.
The new X1 is taller than before, ground clearance is a hair higher and all occupants sit higher. None of this argues for greater performance, but it does promise comfort. Ride quality is improved, with less harshness, and the cabin is substantially quieter. The refined 2.0-liter engine makes only happy noises, even when being pushed hard.
Interior design is functional and appealing. Materials are noticeably improved over the previous generation. Gauges cant toward the driver and all controls are easy to reach and use. BMW's iDrive knob-based infotainment interface grows more user-friendly with each iteration.
The seats are firm and supportive and, for the first time, the front seats receive standard power controls, with driver-side memory. Sight lines are excellent.
BMW's efficiency initiative, EfficientDynamics, works on multiple fronts here. Broad use of advanced metals reduces weight and boosts structural strength and rigidity. Regenerative brakes capture heat normally lost during braking, feeding it to the on-board power supply. An ECO PRO drive mode slows throttle, steering and transmission responses and, when the driver lifts her foot at speeds between 30 and 100 mph, disengages the powertrain, allowing the X1 to coast.
Cool stuff aside, it was the Sport mode that put the biggest smile on my face. If this is dark, I don't need no flashlight.
Contact Don at don@dadair.com or visit www.dadair.com.
2016 BMW X1 xDrive28i
Vehicle base price: $34,800
Trim level base price: $34,800
As tested: $45,370 Major options included heated front seats; rearview camera; park distance control; keyless entry; LED headlights with cornering lamps; premium Harman Kardon audio; slide-and-recline rear seats; navigation; space-saver spare tire.
EPA ratings: 26 combined/22 city/32 highway
Premium fuel required
---
---