Don Adair: Value-priced Honda CR-V Special Edition adds upper-trim extras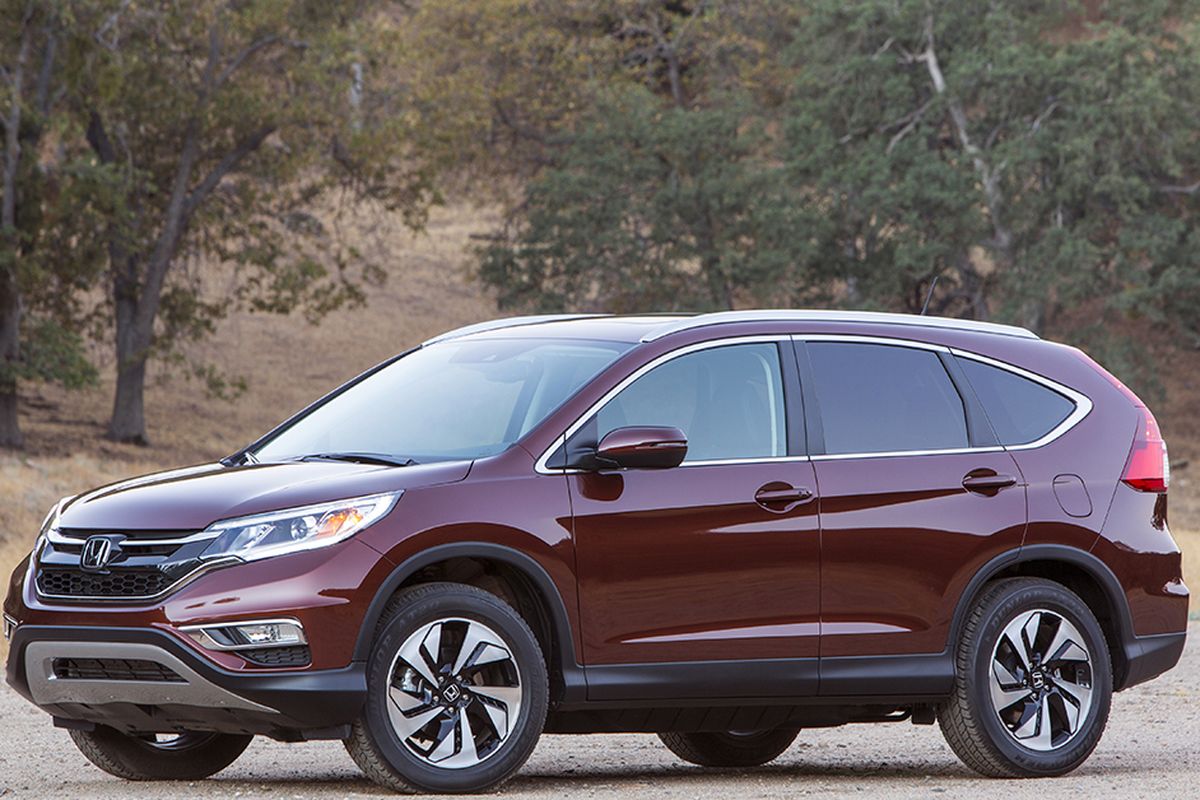 A few years ago, I helped a friend move across the country, from the Jersey Shore to Spokane.
We packed her Honda CR-V to its rafters, fired up the tunes and headed west.
You learn a lot about a car on a trip like that. When we landed in Spokane five days later, I'd gained a deeper respect for the little crossover. Besides its obvious utility, it had been a comfortable, reliable and economical companion.
Others agree. In 2015, the CR-V was the best-selling crossover in the U.S.
That car, the 2015 CR-V, had received significant updates. A new, more powerful, more efficient engine debuted. New projector-beam headlights improved night-time vision and LED running lamps added visual pizazz. Driver-assist and infotainment technologies received updates and the quality of interior materials went up.
For 2016, Honda tweaks the lineup, adding a new value-priced Special Edition (SE) trim that slots in just above the base LX ($24,645, including destination).
The SE ($25,445) incorporates the LX's standard gear and adds a bundle of upper-trim extras — security system, privacy glass and two-tone 17-inch alloy wheels in place of the CRV's standard 16-inchers.
Every 2016 CR-V is equipped with full power accessories, rearview camera, cruise control, air-conditioning, conversation mirror, text-message reader, Bluetooth phone and audio connectivity, and a four-speaker sound system with CD player, USB port, auxiliary audio jack and Pandora Internet radio.
Our tester, a top-level Touring ($32,995/$34,295), included the expected luxe upgrades — leather, dual-zone automatic climate control, premium audio, etc. — and frosted the cake with Honda Sensing, a suite of driver-assist technologies (Adaptive Cruise Control, Collision Mitigation Braking, Lane Departure Warning, Lane Keeping Assist) that prefigure the self-driving car.
The 185-horsepower four-cylinder engine that powers the CR-V is mated to a continuously variable transmission (CVT). The engine makes more power at lower engine speeds than its predecessor and is more lively in city driving.
Mimicking a conventional automatic, with pre-programmed "shift" points, the CVT initiates "gear changes" more quickly than can a regular transmission. The "rubber-band" effect common to CVTs comes into play only when the driver floors the throttle and holds it there.
A CVT-equipped CR-V runs the 0-60 sprint in 7.5 seconds, a second quicker than before, and returns strong EPA numbers — 29 mpg combined for FWD trims; 27 mpg combined for AWD.
On the road, the new CR-V feels more settled and mature than the one I drove cross-country. Its electrically assisted steering system delivers excellent on-center feel and progressively builds weight as speed increases. There's body lean in faster corners but, overall, body control is excellent.
Honda's infotainment controls are less intuitive than best-in-class examples. In (my) perfect world, Honda would emulate Mazda, as well as the majority of the world's luxury builders, with a knob-based controller rather than the existing touchscreen. Short of that, I'd settle for knobs for functions like volume control and radio tuning.
In case you're wondering, I'd drive a CR-V cross-country again in a heart beat. Given my druthers, though, I'll take the new one.
2016 Honda CR-V AWD Touring
Vehicle base price: $22,203
Trim level base price: $33,245
As tested: $34,145
Options: The AWD Touring is a fully equipped trim; our tester came with no options.
EPA rating: 27 combined/31 highway/25 city
Regular unleaded fuel specified
---
---