Don Adair: Honda's tenth-generation Civic sets a high bar for competitors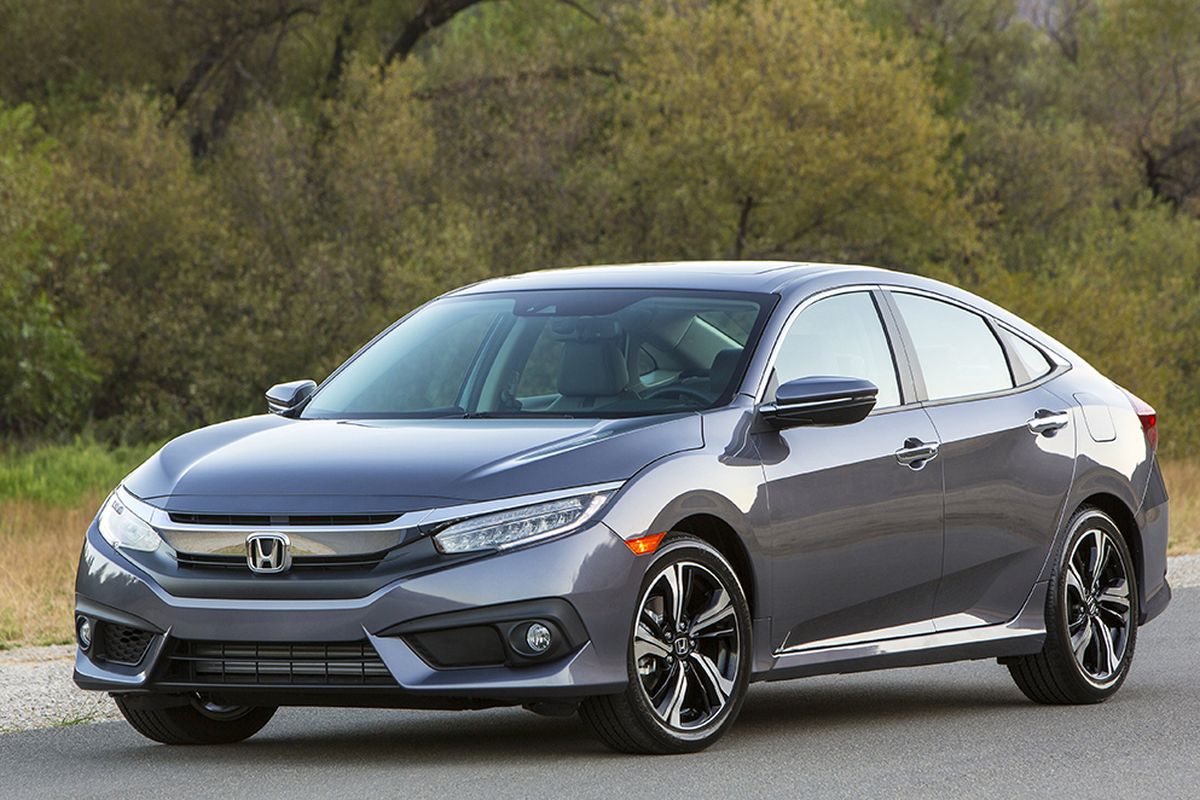 This is a reset year for the Honda Civic. A clean-sheet tenth-generation makeover blows out the cobwebs and sets the stage for the next round of product development.
Sales of the previous, ninth-generation model remained strong until the end — Civic was the country's fifth-best-selling car last year — but age had softened some of its more endearing qualities. In particular, edges that made it a driver's favorite had been scrubbed clean.
For the new Civic, Honda sought nothing less than a "dynamic rejuvenation." The car it built is larger, roomier and more sophisticated. It's also safer, more frugal and, yes, more responsive.
The new benchmark among compact sedans, its presence will cause the competitors to improve their game.
Inside, Honda replaces Civic's oft-criticized two-tier dash for one of understated design. Top-shelf materials and tight panel tolerances convey an overriding sense of quality. All but the base LX receive Honda's attractive and intuitive 7-inch touchscreen infotainment interface. Apple CarPlay and Android Auto add cellphone functionality.
By definition, a clean-sheet redesign revolves around a new platform. Here, Honda boosts the use of high- and ultra-high-strength steel alloys to reduce the Civic's weight and boost rigidity. The redesigned all-independent suspension adds sway bars to control lean. A new multilink rear arrangement improves lateral stability.
Fluid-filled shock bushings, usually found on larger, more expensive cars, soften the impact of broken road surfaces and reduce transient body motions.
Civic's wheelbase grows just over an inch, boosting ride quality and making room for generous rear seating. Interior volume and cargo space grow substantially, and the new Civic comfortably seats four six-footers.
Outside, a coupe-like roofline flows into a rear deck with the elevated lift of a hatchback. Bulging wheel wells, wrap-around headlights and upswept rear quarter panels promise vitality.
A dual-pinion electric power steering system is precise and responsive. A thicker and more rigid steering column calms vibrations before they reach the driver's hands. There's a numb spot on center, though, and the system fails to fully communicate the action down where tires meet the road.
A 158-horsepower 2.0-liter four powers lower trims. It can be paired with either a six-speed manual or continuously variable transmission (CVT). With the CVT, the Civic returns an EPA-estimated 35 mpg combined (27 city/40 highway). The stick is good for 31/27/40.
An optional turbocharged 1.5-liter four makes 174 hp and is available only with the CVT.
The CVT is one of the better examples the breed, with six programmed stops that emulate gears and a Sport mode that bumps the engine speed in each "gear" by 100 RPM or so. Mileage is rated at 35/31/42.
The Honda Sensing safety package (standard on the top-level Touring trim and optional on others) adds adaptive cruise control, lane-departure warning, lane-departure intervention and forward-collision alert with automatic emergency braking.
The Civic distills force, agility, comfort and efficiency in a satisfying everyday package, while performance buffs await the upcoming Si and R-Type editions.
The 2016 Civic signals a bright future for Honda in the compact classes— and a big challenge for its competitors.
Contact Don at don@dadair.com, or visit www.dadair.com.
2016 Honda Civic 1.5T 4D Touring
Vehicle base price: $18,640
Trim level base price: $26,500
As tested: $27,335
Options: Our tester was a fully equipped model and included no options.
EPA rating: 35 combined/31 city/35 highway
Regular unleaded fuel specified
---
---