Don Adair: 4Runner proves its mettle in daunting conditions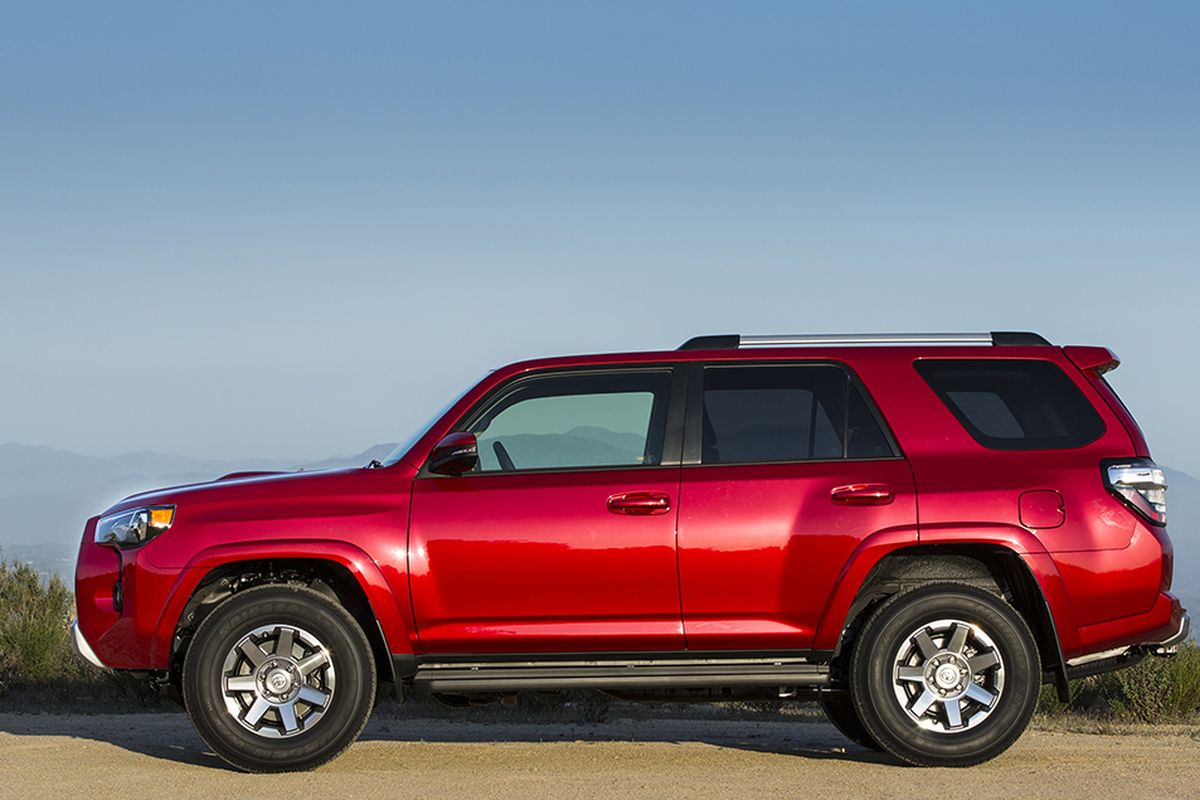 If I could pick a vehicle that would take me wherever I wanted to go for the rest of my life, it would likely be Toyota's 4Runner.
The 4Runner is a mid-size sport-utility vehicle. It's a hold-out, a vestige of the SUV's glory days, before they were replaced by crossovers in the public's fancy. Its body-on-frame construction and authentic four-wheel-drive systems endow it with off-road chops crossovers can't equal.
Buyers switched their allegiances for good reasons. Crossovers are lighter, less complex and more efficient than SUVs which, by definition, are built on truck chassises. My trail-ready TRD Pro 4x4 was rated at 18 mpg combined/17 mpg city/21 mpg highway.
Crossovers are more refined, too. They are usually quieter, more comfortable and better-handling. But none can go where the 4Runner goes.
4Runner is available in SR5, Trail, TRD Pro and Limited trims. SR5 and Limited are rear-wheel-drive by default, with available 4WD. Trail and TRD Pro are 4WD-only.
All trims but Limited run a part-time 4WD system with three driver-selectable gear ranges — RWD-high, 4WD-high and 4WD-low. Trail and TRD Pro models also employ a locking rear differential and a pair of computer-driven systems (crawl control and terrain modes) that allow spectacular feats of off-road dexterity.
The Limited's optional full-time 4WD system includes low-range gearing and a locking center differential. The system requires no driver intervention and is less capable off-road.
Powering all 4Runners is a 4.0-liter V-6 producing 270 horsepower and 278 pound-feet of torque. It's paired with a five-speed automatic. Properly equipped the 4Runner has a 5,000-pound tow rating.
Serendipitously, my tester arrived in time for the season's first serious snowfall. The 4x4 proved its worth on the winding and hilly dirt road that takes me home.
The 4-low range is invaluable on slippery downhill slopes, where tapping the brakes can induce a slide. I used 4-low on our icy hill and allowed engine compression to slow the truck to a failsafe crawl.
All 4WD models include an off-road traction control system called A-Trac. In slippery conditions, it sends engine torque to the wheel(s) with traction.
Inside, Toyota does little to doll up the 4Runner. Knobs and grab handles are large and easily grasped by gloved hands. Materials quality favors durability over fashion.
All 2016 4Runners are equipped with a touchscreen interface that provides access to Toyota's Entune suite of smartphone-enabled audio services. The 4Runner's Bluetooth system didn't recognize my phone, but I've used Entune in other Toyotas and, aside from my usual touchscreen misgivings, have it found it to work as well as most similar systems.
Seats are large and comfortable and the 4Runner accommodates as many as seven, though the optional third row is a kids-only zone. With the seats folded, the 4Runner's cargo compartment is massive, though a cargo-area light is sorely missed. An optional sliding cargo floor accepts loads of up to 400 pounds, easing the task of placing heavy objects forward.
The 4Runner won't answer everyone's dreams, but I'd let it take me as far as mine will allow.
Contact Don at don@dadair.com, or visit www.dadair.com.
2016 Toyota 4Runner TRD Pro
Vehicle base price: $33,510
Trim level base price: $41,550
As tested: $42,450
Options: The TRD Pro is a fully equipped trim; our tester had no optional equipment.
Tow rating: 5,000 pounds
EPA ratings: 18 combined/17 city/21 highway
---
---