Test Drive: 2016 Toyota Avalon Hybrid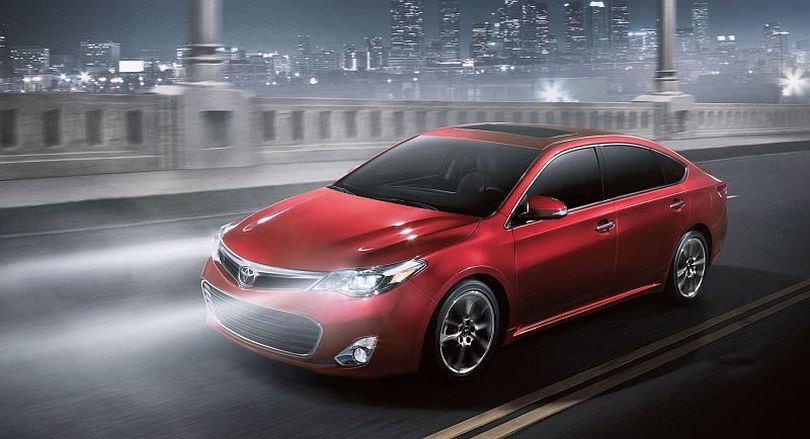 This week, we¹re driving the 2016 Toyota Avalon Hybrid that delivers 40-mpg average fuel economy. Considering Avalon¹s near full-size dimensions and its ³as close to Lexus luxury that Toyota allows, this car may be one of the best buys out there for those seeking a more discreet affluence statement
Three Hybrid models are available for 2016 including XLE Plus at $36,650; the XLE Premium at $37,250; or top line Hybrid Limited, which starts at $41,950.
Avalon consumers know well that the car is way more than just a more bells and whistles Camry. Specifically, Avalon is a distinct Toyota statement that rides on a near 1.7-inch longer wheelbase than Camry and offers a high degree of material comfort and special Avalon badges. Clearly, Avalon and Lexus have much in common, except the latter¹s higher price.
I also again emphasize the completeness of Avalon¹s Hybrid model, where from luxury to looks to economy, it is still one of the better cars I've driven in my 28 years of reviewing automobiles.
Avalon¹s exterior is tweaked for 2016 featuring more sculpted lines and a new grille. The cabin is filled with rich leather appointments, two-tone art, ambient lighting, heated seats and technology that years ago would have cost thousands more.
Most significant is Avalon's Hybrid core that allows EPA numbers of 40-mpg city and 39 highway, which are outstanding for a car of this size and weight. We took our tester on a 400-mile trip and averaged 39.2 overall, which included city and freeway driving and numerous passing and merging situations under heavier throttle.
As for return on investment, Avalon¹s price includes many of the same amenities of the Lexus ES (Hybrid), including the same platform mechanicals that feature the Atkinson Cycle 2.5-liter four-cylinder engine, the electric motor system and its CVT automatic transmission. The result is a peppy 200 horsepower and aforementioned excellent fuel economy. Notable is the fact that both Avalon and Lexus models are built by an American workforce in Georgetown, Ky.
Thus, Avalon's aesthetic statement in regard to Lexus is best put this way: Lexus is ³formal black tie² while Avalon is ³three-piece business suit.² Regardless, you¹ll be looking good.
Behind the wheel, drivers can choose from ECO, EV and Sport drive modes that allow more or less power based on driver preference. The Sport mode offers more dynamic CVT control and throttle response, but also the most demand on the electric motor and gas engine for quicker acceleration. Notable is a modified suspension for 2016, resulting in a more comfortable yet still sporty ride with excellent handling characteristics.
Our Avalon Premium Hybrid front-drive came with just one option, a $500 Toyota Safety Sense system featuring pre-collision and pedestrian detection, lane departure with steering correction assist, auto high beams and dynamic radar cruise control. It¹s worth every penny. This option plus $835 delivery pushed the final tally from a $41,950 base to $43,285 retail.
Safety standards include Toyota¹s Star Safety system that packages all vehicle stability and traction assists along with rear backup camera, electronic ABS four wheel discs, smart stop technology and more. Other standard features include power tilt/slide moon roof, 17-inch alloys on Michelin all-season tires, blind spot monitor side mirrors, and a seven-inch touch screen with high-end 11-speaker JBL stereo system. You'll also enjoy Toyota's Entune Premium suite as standard fare, featuring everything from wireless Bluetooth, advanced voice recognition NAV, HD radio, iTunes, MP3, SiriusXM, and much more. Your Toyota dealer is waiting explain all and also any incentives currently awaiting buyers.
Important numbers include a wheelbase of 111-inches, 5.5-inches of ground clearance, 3,638 lb. curb weight, 17 gallon fuel tank, and 14 cu. ft. of cargo space.
Avalon debuted in 1995 and carried gold badges and a few extra luxury items to distinguish it from 'normal' Camrys. Here we are 20 years later, and Toyota¹s Avalon is now the next best thing to pricier Lexus for thousands less. Avalon also boasts a reliability and satisfaction record that is near perfect. Granted, the Lexus categorization may be missing, but that¹s about all.
2016 Toyota Avalon Hybrid
Entry Price: $36,650
Price As tested: $43,285
Likes: Hybrid economy, build quality, quiet ride, price.
Dislikes: Not crazy about the CVT, but is gives better fuel mileage.
---
---