Collector Car Corner: The 1966 Mustang that didn¹t get away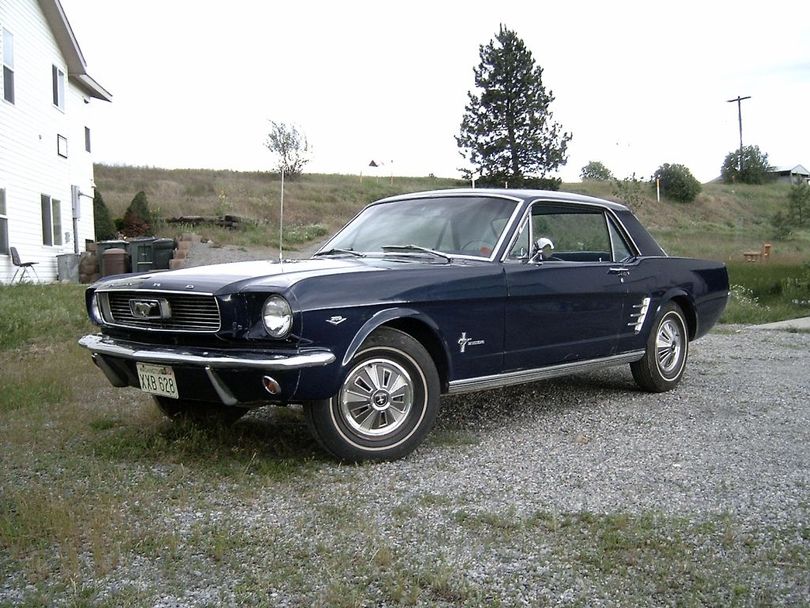 Q: During the spring of 1964 I was an Army National Guard enlistee doing my active duty at Ft. Ord, Calif. In April 1964 Ford introduced the Mustang, and one of my buddies and I were on a three-day pass and drove to Los Angeles in my old 1953 VW to see the new Mustang.
We went to a Ford dealer in San Fernando and while my friend John checked out the Mustangs I was more interested in the 1930 Ford Model A coupe they had on display as I don¹t recall being particularly impressed by the Mustangs.
Fast forward a year and a half. I am living in Chicago on my first 'real' job after graduating from college. I had a girlfriend who had a 1965 Mustang coupe and she let me drive it when we went out on dates. I was getting tired of the old VW and was thinking along the lines of how it would be neat to have a really nice car for once in my life. I was catching Mustang fever! About this time I was transferred to Des Moines, Iowa, and also Mason City, Iowa, for a National Guard training period.
One weekend I took the train to St. Louis where I rented a 1966 Mustang coupe, sort of to solidify the decision that I had generally already made. My father, always a loyal Chrysler buyer, thought I should look at the Plymouth Barracuda.
Earlier I had taken a long road trip in a 1965 Barracuda to National Guard summer camp at Ft. Lewis, Wash., in 1965 and I had not been overly impressed with that car. So this is one item of fatherly advice that I am glad I chose to ignore.
The next weekend I took the train to Minneapolis where I walked into Market Ford Sales and announced to first salesman I encountered that I wanted to buy a Mustang. I was a month short of my 26th birthday and this was going to be my birthday present to myself. The young salesman replied that I had come to the right place.
The car cost me $2,487.15 including tax and license. I took delivery on Friday of Memorial Day weekend ­ May 27, 1966. As I was going to Chicago for the weekend I decided to see how many states I could drive in within the first 24 hours. I went south from Minneapolis, (1) to Mason City, (2), then east on US 20 to Dubuque where I made a short side trip through the southwest corner of Wisconsin (3) before returning to Illinois (4). The next morning I drove to Indiana (5) to make a total of FIVE STATES in the first 24 hours!
I remember thinking, when the 1967 Mustangs came out, how happy I was that I had purchased a 1966. I have always thought that the 1966 Mustang was the best looking model year of the early Mustangs.
Always garaged, never abused, but not babied either; this car was my primary transportation until 1987, logging 142,000 miles. Today, almost 50 years later, I still have this car! This is one that didn¹t get away!
Driven very little since 1987, it is garaged and under a car cover. It is all original, except for a couple of minor fender benders which were carefully repaired. The interior is like new. I have all the original papers and the original Minnesota license plates.
I read your "Collector Car Corner" column every week. Yours truly, Bruce Butler, Spokane Valley, Washington.
A: Thank you Bruce for a most enjoyable letter, proving that there are indeed car owners out there who seized the opportunity to own a classic well before they actually became classics or knew what was coming in the future. You will be rewarded someday when you finally decide to sell your beautiful, all original 1966 Mustang 289-V8. Thank you much for your pictures, which show how well you have taken care of your Mustang.
As we¹re soliciting stories from readers for those cars that got away, we'll also welcome similar stories from owners who have kept their dream machines and share them with our readers intermittently throughout the New Year.
(Greg Zyla is a syndicated auto columnist who welcomes reader input on old cars, auto nostalgia or old time motorsports at 303 Roosevelt St., Sayre, Pa. 18840 or email at extramile_2000@yahoo.com).
---
---