Don Adair: The littlest Audi shines brightly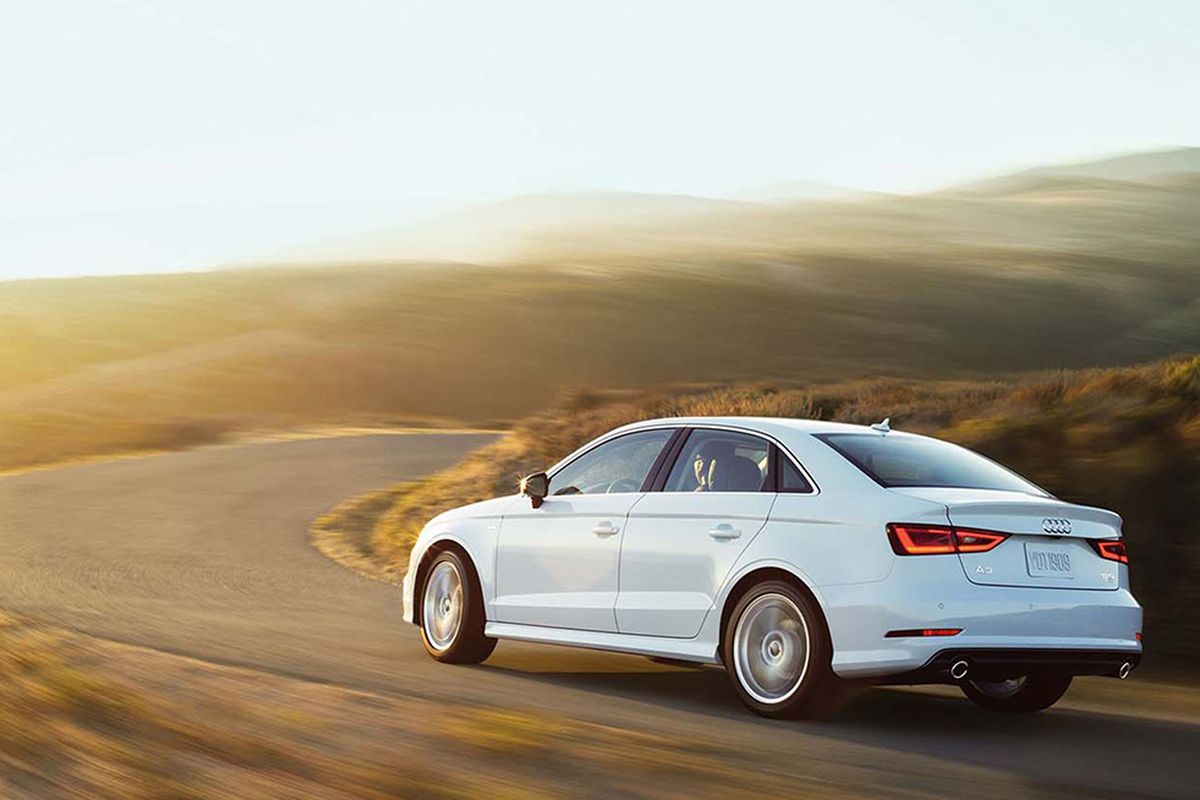 We humans seem to be wired to believe bigger is better. Boats, burgers, diamond rings … size matters in countless ways.
When it comes to personal transportation, the compulsion makes some sense; the bigger the vehicle, the larger its potential payload.
Historically, size also has inferred quality. Aside from sports car owners and other iconoclasts, buyers traditionally have equated big with better.
But in these post-recessionary buyers have become receptive to a new kind of car; small cars with big-car features and comforts.
Today's tester, Audi's subcompact A3, is one of the best. A small jewel, the A3 distills all things Audi. Rich in design and materials, its cabin boasts excellent seats and the latest version of Audi's MMI infotainment system. In the German fashion, its ride is firm yet compliant. Handling is top-notch, steering is sharp and accurate and powertrains are responsive and economical.
I can vouch for the quality of quattro, Audi's AWD system. The A3 and I faced a week of treacherous driving, from glare ice on the highway to hard-packed snow on the hilly road leading home. With quattro proactively distributing power between the axles and, with 35-series Dunlop SP Winter Sports wrapping the 19-inch alloys, the A3 stuck stubbornly to the road
The low-profile tires provided scant cushion against the jarring blow of a pothole, but sometimes that's the price of a great ride.
Naturally, a car this size exacts other tolls, as well. Rear-seat legroom is tight (though a pair of adults can get comfortable back there) and the trunk is tiny.
Moreover, the littlest Audi bears an Audi-like price tag. Front-wheel-drive trims sticker at around $31,000, AWD at $37,00 and change. The A3 is available in sedan and convertible body styles.
The distinctions between FWD and AWD trims go deeper here than usual. FWD models are powered by a turbocharged 1.8-liter four that makes 170 horsepower. AWD trims run a turbocharged 220-hp 2.0-liter four. The sole transmission is a six-speed automated manual.
The A3 is quick enough to be fun and a judicious throttle foot can produce attractive EPA ratings. The 1.8T sedan is rated at 27 mpg combined/23 city/33 highway, the 2.0-liter sedan at 27/24/33. The convertibles are a bit thirstier.
Countering concerns that small cars are less safe than big ones, the A3 aces every one of the government and insurance-industry crash tests.
Cabin design and quality fall into line with the baby Audi's larger siblings. Audi's familiar, aircraft-inspired vents look cool and allow precise manipulation of airflow. Switchgear works with well-engineered heft and fluidity.
Like a little bit of magic, the MMI display screen rises automatically at ignition from a slot in the top of the dashboard. Like all modern input systems, MMI requires a learning curve but, with that hurdle crossed, it's one of the most user-friendly controllers on the market.
One small misstep here, though: Audi equips the A3 with a dedicated iPod interface, though most of the industry has moved on to USB.
Nits aside, should you wonder whether big things come in small packages, you'll find your answer at the nearest Audi store.
Contact Don at don@dadair.com, or visit www.dadair.com.
2016 Audi A3 2.0T quattro
Vehicle base price: $30,900
Trim level base price: $34,200
As tested: $45,600
Options: metallic paint; sport suspension; 19-inch titanium wheels; heated front seats with 4-way lumbar support; LED interior lighting; Bang & Olufsen audio; navigation; adaptive cruise control; active lane-assist; blind-spot alert; pre-collision prep; more.
EPA rating: 27 combined/ 24 city/33 highway
Regular unleaded fuel specified
---
---