Don Adair: Lifted Volvo brings off-road competence to luxury sedan market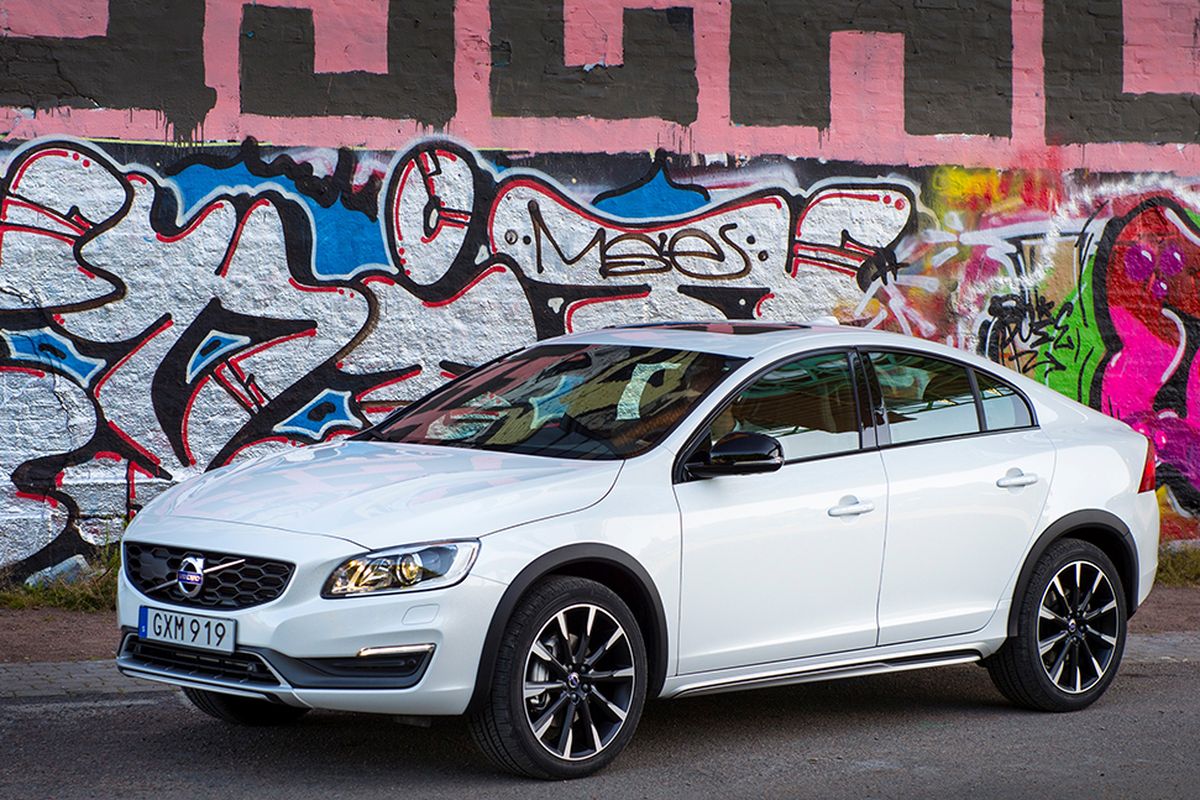 Volvo makes history this year with a long-wheelbase version of its compact S60 sedan. The 2016 S60 Signature is the first car to be built in China and sold in the U.S.
The S60 Insignia was designed for the Chinese market, where affluent buyers shelter themselves in the back seats while the help drives. (And not for nothing; traffic in Chinese cities is beyond chaotic.) With its extra 2.9 inches of rear legroom, the Signature appears to translate well into the upper end of the American mainstream.
We are here today not to consider global trade, though, but to check out another surprising S60 variant, one built in Belgium and of clear interest to snow-country drivers.
The S60 Cross Country T5 AWD is a "lifted" all-wheel-drive sedan that integrates many of the features and function's of the brand's popular line of Cross Country wagons. It has the elevated seating position many drivers like and its 7.9 inches of ground clearance rivals the typical crossover's.
And it's not just show. Front and rear skid plates protect vulnerable under-body bits. Scuff plates defend lower body sills. Wheel wells are trimmed in rugged composite cladding and unique Cross Country alloy wheels resist abuse from boulders and curbs.
Design cues unique to the Cross Country include a honeycomb grille and glossy black window trim and mirror covers.
Off-road and on, the Cross Country's torque-vectoring AWD system instantaneously reduces power to wheels that are slipping and transfers it to those with better traction. In corners on dry pavement, the system "overdrives" outer wheels to reduce understeer. In the snow, it instantly checks skids without killing momentum.
The Cross Country is offered in a single, well-equipped up-level trim and with a single powertrain. Its 250-horsepower turbocharged five-cylinder engine is mated to a driver-adaptive six-speed automatic transmission with Sport Mode.
The Cross Country is deeply equipped with safety and driver-assist technologies. Volvo's hill-descent control and dynamic-stability and traction-control systems are uniquely capable. Its City Safety technology virtually eliminates the chances of clobbering another car from behind.
Volvo's Pedestrian and Cyclist Detection system detects pedestrians ahead and warns the driver should one stray into its path. If the driver doesn't react quickly enough, the system will hit the brakes.
The Cross Country's five-passenger cabin casts a durable northern-clime vibe. Subtly applied brightwork and wood trim accents complement heavily textured soft-touch surfaces and top-shelf materials. An air of unaffected Scandinavian elegance prevails.
Rather than employing touchscreen technology, Volvo surrounds a 7-inch central display screen with an array of hard buttons. The setup is busy and initially confusing, but the controls ultimately sort themselves out in the driver's mind.
Volvo seats are among the industry's best. Rear-seat legroom is scant, but the standard — and very good — Harman Kardon stereo should sooth the savage beasts.
Designed for comfort, the Cross Country suspension tunes out the road's rough edges. Even so, body control is very good and the tall sedan feels solid and planted at speed.
Even Volvo questions the market strength of its off-road sedan. Beyond question, though, is the Cross Country's daring blend of competencies.
Email Don at don@dadair.com, or visit www.dadair.com.
2016 Volvo S60 Cross Country T5 AWD
Vehicle base price: $35,450
Trim level base price: $43,500
As tested: $48,390
Options included heated front and rear seats, windshield, steering wheel and windshield washer nozzles; interior air quality system; blind-spot information system; cross-traffic alert; park assist; lane-change merge aid; speed-sensitive steering; wood inlays; 19-inch matte black wheels.
EPA ratings: 23 combined/20 city/28 highway
Regular unleaded fuel specified
---
---