Don Adair: Mazda CX-9 drops weight, gains room and sophistication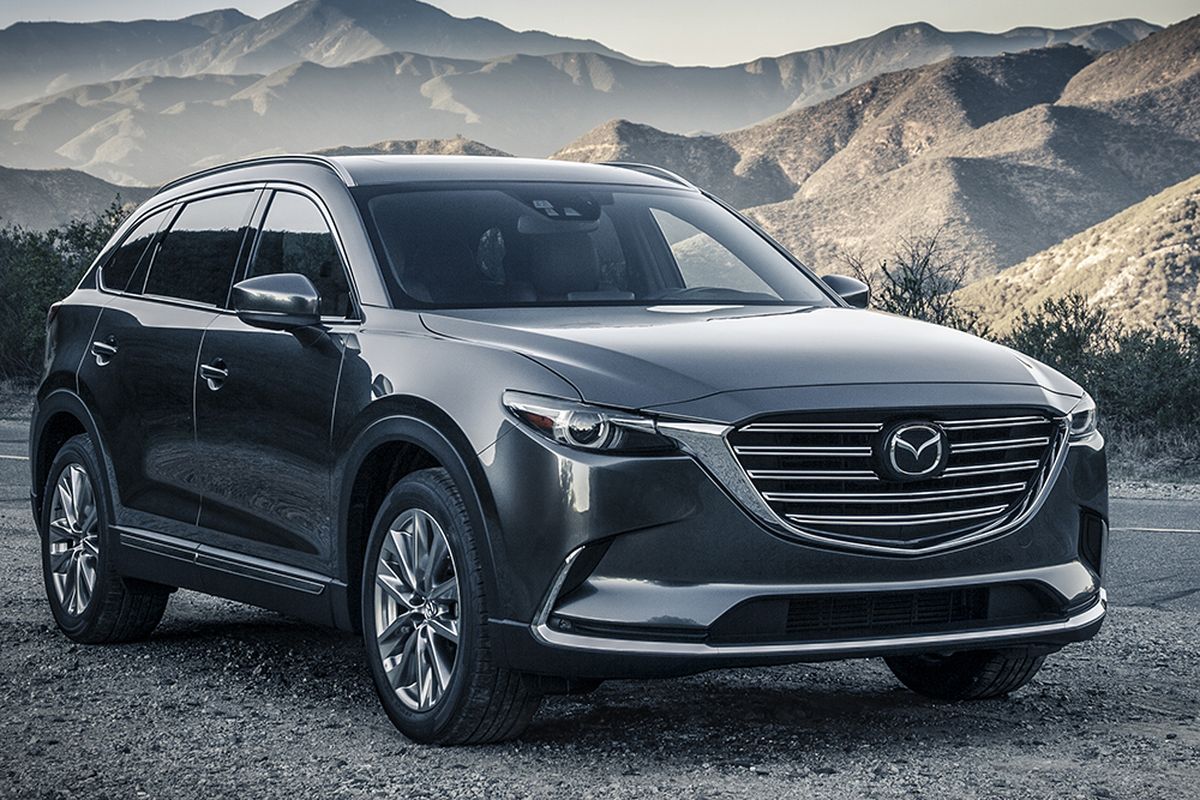 Since 2011, every car and crossover in Mazda's lineup has submitted itself to a scalpel called SkyActiv.
SkyActiv is Mazda's efficiency initiative. It targets excess weight, parasitic mechanical losses and other built-in inefficiencies. Ambitious and far-reaching, it's largely responsible for the company's engaging and thrifty fleet, which ranges from the MX-5 Miata roadster to the midsize CX-5 crossover.
Now arrives the final installment of the SkyActiv transition, the 2016 CX-9, a 7-passenger crossover. Since shoppers in the segment tend not to prioritize performance, what should we expect from Mazda's remade flagship?
For starters, the second-gen three-row CX-9 is roomier than before, despite having lost an inch of overall length. It's quieter and better equipped, more dynamic and less thirsty.
It is, says Mazda, the most fuel-efficient three-row crossover.
It's also one of the quietest. Mazda trimmed enough weight from the CX-9 — FWD models drop almost 200 pounds and AWD models lose nearly 290 pounds — that it could add 53 pounds of insulation mats and thicker window glass, without impacting performance or economy.
At highway speeds, interior sound levels drop 12 percent.
Cabin comfort is first-rate. Soft-touch surfaces abound and layout and design are ergonomic and attractive. With its rotary controller, Mazda's Connect system is among the most user-friendly infotainment systems. Its Head Up display minimizes distraction by placing key information in the driver's line of sight.
The Active Driving Display — projected on the windshield ahead of the driver — displays navigation directions, lane guidance, street names, prevailing speed limits, blind spot monitoring, adaptive cruise control and braking warnings.
First and second-row seats are comfortable and supportive, while the third row is best suited for children.
In the way-back, a flat load floor maximizes cargo space. Both passenger space and cargo room trail the class leaders, though.
Mazda built a new engine to power the CX-9. The 2.5-liter turbocharged four makes 227 horsepower on regular gasoline and 250 hp on premium. Torque is the same either way — a class-leading 310 pound-feet.
To reduce turbo lag, Mazda reimagined the turbocharger. The industry's only turbo to be responsive to engine speed, its Dynamic Pressure Turbo routes exhaust gases at low rpm through small ports, creating gobs of boost (up to 17 psi) on demand.
By producing abundant power at low engine speeds, Mazda sharpens the CX-9's responses in traffic. The big crossover also achieves highway speeds without fuss and makes quick passes. The six-speed automatic shifts quickly and smooth and eagerly kicks down to lower gears.
Steering is well weighted and has good on-center feel. Compliant suspension settings allow for more body lean than is typical for Mazda, a trade-off that produces excellent ride quality.
Mazda's i-ACTIV AWD system is updated this year. grows more sophisticated this year, as it harvests information originally intended for other purposes. Ambient temperature, steering wheel angle, longitudinal grip, brake fluid pressure, windshield wiper action and other factors now inform calculations that predict traction loss.
Every automaker has some version of Mazda's SkyActiv scalpel, but few have wielded it as organically or convincingly. Consider the CX-9 the Mazda of three-row crossovers.
Contact Don at don@dadair.com, or visit www.dadair.com.
2016 Mazda CX-9 Signature AWD
Vehicle base price: $29,833
Trim level base price: $44,015
As tested: $45,215
Options: the CX-9 Signature is a fully loaded trim; the test vehicle's only option was Machine Gray paint.
Tow rating: 3,500 pounds
EPA ratings: 23 combined/21 city/27 highway
---
---