Don Adair: Ford Fusion Energi a comfortable way to go green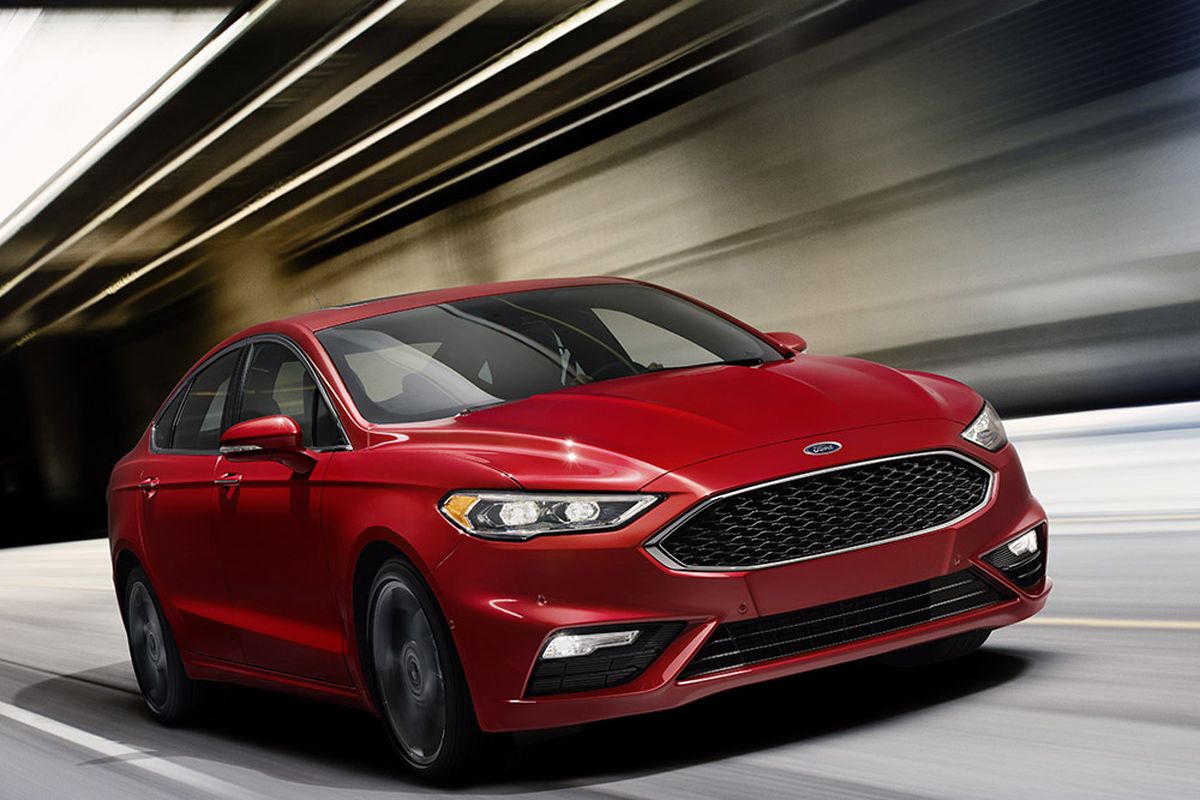 We live in anxious times. We're anxious about politics, errant space rocks and the doneness of the bird we'll cook for Thanksgiving.
Why add range anxiety to that mix?
For many, the anticipation of driving an electric car beyond its battery-powered range is a show-stopper. But plug-in hybrids, such as Ford's Fusion Energi, banish the fear by augmenting battery power with the security of an internal-combustion engine.
Based on the midsize Fusion sedan, the Fusion Energi ($33,995) shares that car's handsome styling and well-designed cockpit; its family sedan ride-and-handling package; and its cutting-edge cabin tech and abundant safety and driver-assist features.
The Energi adds to Ford's gas-electric hybrid system a battery pack large enough to cover 22 miles on EV juice alone. That's all most urban drivers need for a normal day's commute.
And, when the 7.6-kWh lithium-ion battery pack surrenders its last ion, no fear; the Energi defaults to Ford's standard hybrid system, extending its range to 610 miles. In hybrid mode, the Energi earns an EPA rating of 38 mpg combined (40 city/36 highway).
The Energi's 118-horsepower, 2.0-liter four-cylinder engine is mated to two electric motors. Total system output is 195 hp, which is routed to the front wheels via a continuously variable transmission.
Three drive modes include EV Now, the fully electric mode; EV Later, which prioritizes the gas engine, saving the battery for those conditions, such as city traffic, when it will be used to best effect; and EV Auto, which lets the system choose the optimal setting.
Though capable of hitting 85 mph on battery power alone, the Energi takes its sweet time getting there, as zero-to-60 rolls around in 14.6 seconds. Normal hybrid operation yields a more-agreeable 7-second sprint.
The system switches smoothly between power modes and, aside from some grabbiness in the brake-pedal action, is essentially transparent.
For 2017, the entire Fusion family gets a facelift and a new infotainment system, as the long-awaited Sync 3 arrives to replace the cumbersome MyFord Touch.
Exterior updates include new LED headlights and tail lamps; a new front fascia with a wider and more angular grille, chrome details and LED fog lamps; and a new rear fascia and lower decklid.
Inside, the redesigned center console gets a rotary-style gear selector, a longer armrest and improved casual storage. Speaking of storage, Ford locates the battery pack behind the rear seats, where it claims a lion's of the trunk.
Standard tech includes Sync 3 with voice controls, an 8-inch touchscreen and two configurable driver-information screens in the instrument cluster. There's also a rearview camera, Bluetooth connectivity and an 11-speaker sound system.
A new-for-'17 Platinum trim ($41,995) is designed for "those seeking even greater levels of refinement and craftsmanship," says Ford. Its instrument and door trim panels are wrapped in antiqued Cocoa leather, and the hand-wrapped steering wheel is swathed in Venetian leather.
This is not the hair-shirt experience we once expected from our green cars. Nor must range anxiety accompany the greening of the automobile. Go ahead and worry about the turkey; the car can take care of itself.

Contact Don at don@dadair.com, or visit www.dadair.com.
2017 Ford Fusion Energi Titanium
Vehicle base price: $33,995
Trim level base price: $34,120
As tested: $37,690
Options included Burgundy Velvet paint; enhanced active park assist; adaptive cruise control; voice-activated touchscreen navigation; driver-assist package.
EPA ratings: 97 MPGe/42 mpg combined (gas only)
Regular unleaded fuel specified
---
---