Don Adair: Mitsubishi Mirage G4 defines basic transportation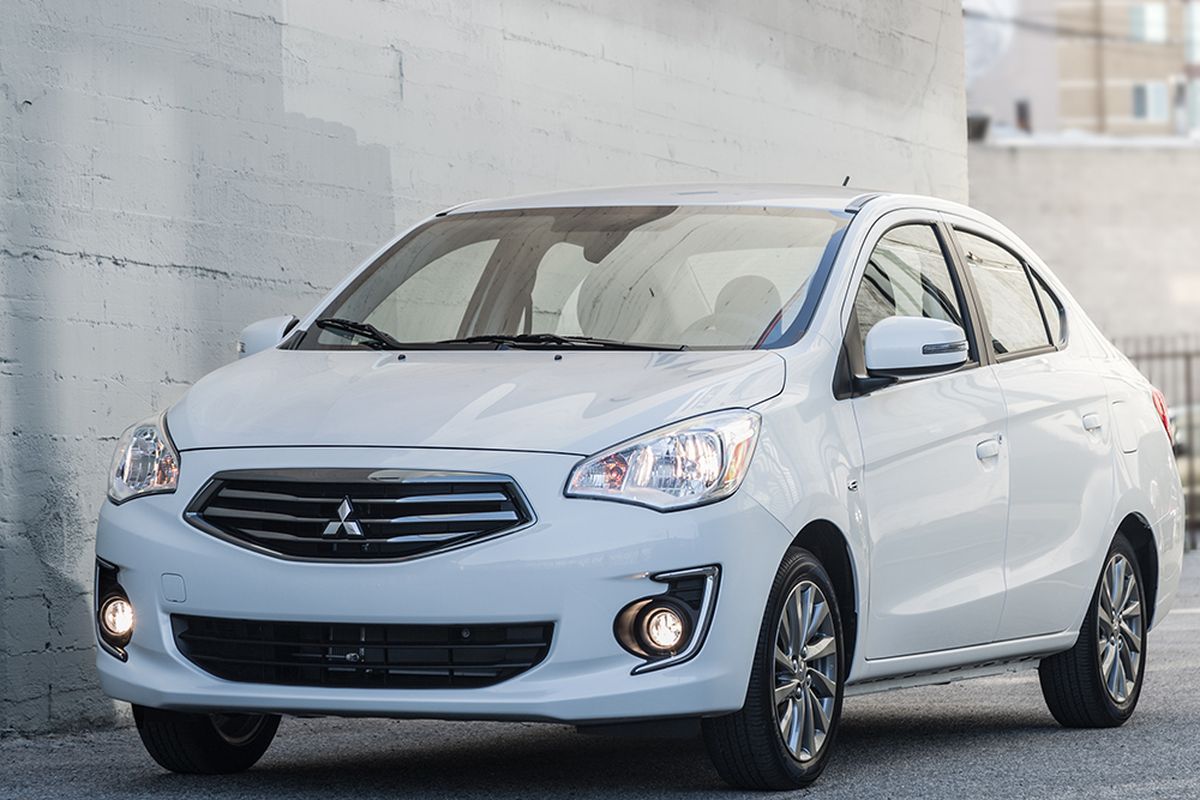 Several years ago, a young couple hit me up for some car advice.
Following a long decline, their car had finally expired. Now they longed for the security of a new car and its warranty. They were living off what they could squeeze out of their small startup. Would it be wise, they wondered, to buy an entry-level car from a Korean builder with a sketchy reputation?
Said maker had invested billions in improving its products, so I urged them to go ahead.
The new car was no Bentley, but the heater heated, the wipers wiped and the car demanded nothing more than routine service.
Years earlier, my wife and I had employed the same strategy. Our new car — our first new car — kept us warm and dry and always ran. Yes, we'd acquired a car payment, but we'd jettisoned unexpected repair costs and, with them, the anxiety of having to relying on an unreliable car.
Consider this a celebration of basic transportation.
The all-new 2017 Mitsubishi Mirage G4 ($14,830, including destination) is one of the least expensive sedans available in the U.S. It's the four-door version of the Mirage hatchback ($13,830).
The Mirage defines basic transportation. It is underpowered but terrifically efficient. Its cabin is awash in hard plastics but, overall, interior materials pass muster; ride quality is decent; NVH (noise, vibration and harshness) are acceptable.
Front-seat legroom and headroom are quite good but the lack of a telescoping steering wheel may prevent you, as it did me, from finding a comfortable driving position. Back seats are best suited for kids. Teens and small adults are likely to find leg- and headroom tight, bottom cushions flat and inadequately cushioned.
A 10-year/100,000-mile warranty covers the Mirage powertrain, and the G4 earns reassuring safety ratings: In government tests, it receives four stars out of a possible five for frontal-impact safety, five stars for side-impact safety and four stars for overall crash protection.
Both Mirages are powered by a 78-horsepower, 1.2-liter three-cylinder engine. The base ES is available with a five-speed manual transmission or a continuously variable transmission (CVT). The SE trim ($15,680) can be had only with the CVT.
Either way, the G4 is a) very slow and b) very efficient. Floor the throttle from a standstill and 11-plus seconds later the speedo can be expected to at least be approaching the 60-mph neighborhood.
But, oh, those efficiency numbers: With the stick, estimated fuel economy is 35 mpg combined (33 city/40 highway), the CVT returns 37/35/42.
The standard-features roster includes automatic headlights, full power accessories and a four-speaker sound system with a CD player, a USB port and an auxiliary audio input.
The SE adds keyless entry and ignition; automatic climate control; a rearview camera; a leather-wrapped steering wheel with redundant audio controls; foglights; heated front seats and height-adjustable driver's seat.
A navigation system is not available, but the Smart Phone Display package (a $210 ES option, standard on SE) adds Bluetooth, a 6.5-inch touchscreen and Apple CarPlay and Android Auto, both of which include mapping functionality.
It's not fancy, but the G4 will get you where you're going. The heater heats, the wipers wipe and the miles roll by.
Contact Don at don@dadair.com, or visit www.dadair.com.
2017 Mitsubishi Mirage G4 SE
Vehicle base price: $13,995
Trim level base price: $16,995
As tested: $17,380
Options: Our tester included no options.
EPA ratings: 37 combined/35 city/42 highway
Regular unleaded fuel specified
---
---