Don Adair: Audi A4 reminds us that driving is its own reward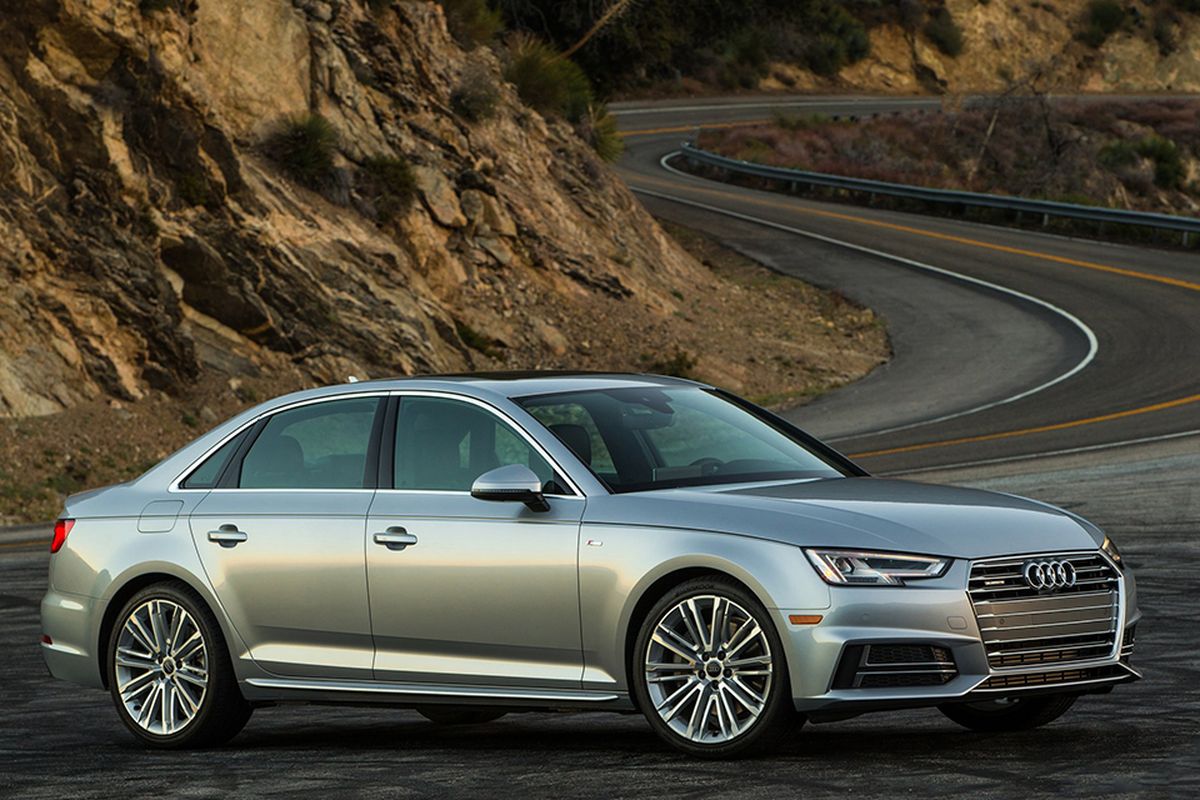 If the sedan is truly dead, no one bothered to tell Audi.
Even as America's crush on crossovers deepens, Audi's sedan sales soar, led by the redesigned 2017 A4.
The reason why is no mystery. The compact A4 is the complete package. Its $38,250 base price is admittedly a bit stout for the average buyer but this is no average sedan. The A4 cabin exudes the kind of elegance Audi seems to spins off without effort, and its mechanicals draw heavily on the company's performance heritage.

The A4 is available in three well-equipped trims and with a choice of two engines. Most models are powered by a turbocharged 2.0-liter four that makes 252 horsepower. A detuned version of the same engine makes 190 hp and appears in an efficiency-minded (31 combined/27 city/37 highway), special-order FWD trim called Ultra ($35,850).
The new A4 grows longer, lower and wider, attributes underscored by its strongly horizontal exterior presence. The theme continues inside, where a narrow band of A/C vents rims the dashboard's silver-toned matte-finish lower half. A horizontally oriented display juts skyward from the dash and is easily scanned at a glance.
Audi's knob and button-based MMI infotainment interface falls so easily to hand that, once mastered, it can be operated by feel.
A 12.3-inch LCD screen located ahead of the steering wheel optionally houses Audi's beyond-cool Google Earth-based Virtual Cockpit.
Contoured and leather-wrapped seats coddle passengers and, if there's a quieter compact sedan, we haven't driven it; at highway speeds, the A4 is as tranquil as a Mercedes S-class.
Audi reasserts itself as a builder of driver-centric cars this year, with the addition of a six-speed manual transmission. It's a no-cost alternative to the base gearbox, a quick and responsive double-clutch automated manual that replaces last year's conventional eight-speed automatic.
The stick is available only when paired with Audi's always-on quattro all-wheel-drive system. It will appeal to performance-oriented buyers who may also be drawn to one of a pair of suspension options:
An adaptive-damping suspension that lowers ride height by 0.4 inch and adds electronically adjustable dampers; or the stand-alone Sport package that drops ground clearance 0.9 inches and firms up suspension settings.
Add the manual transmission to the Sport package and you're ready for some track time.
Our tester included the adaptive suspension, which includes three drive modes, though by my lights only the Auto mode is essential. It self-adjusts on the fly in response to the driver's style and to external conditions.
On the daily commute, the A4 is a creamy pussycat. Head it into the twisties and it morphs into lively plaything. With fingertips triggering the steering-wheel shift-pulls, the manumatic clicks rapid-fire through the ratios, each shift landing the engine in the muscular heart of its power band.
The adaptive, electronically assisted steering system is quick, accurate and nicely weighted. Though numb and uncommunicative in normal conditions, it comes to life when pushed.
In a world crawling with practical but too often forgettable crossovers, it's a pleasure to encounter a sedan that reminds us that driving is its own reward.
Contact Don at don@dadair.com or visit www.dadair.com.
2017 Audi A4 2.0T quattro S tronic
Vehicle base price: $34,900
Trim level base price: $39,400
As tested: $54,275
Options included metallic paint; Bang & Olufsen surround sound audio; LED headlights; Audi virtual cockpit; MMI navigation w MMI touch; adaptive cruise control; active lane assist; high-beam assist; traffic sign recognition; adaptive damping suspension; heated rear seats; heated steering wheel.
EPA ratings: 27 combined/24 city/31 highway
Premium fuel required
---
---