Don Adair: BMW's X1 shuns rear-drive orthodoxy, remains delightful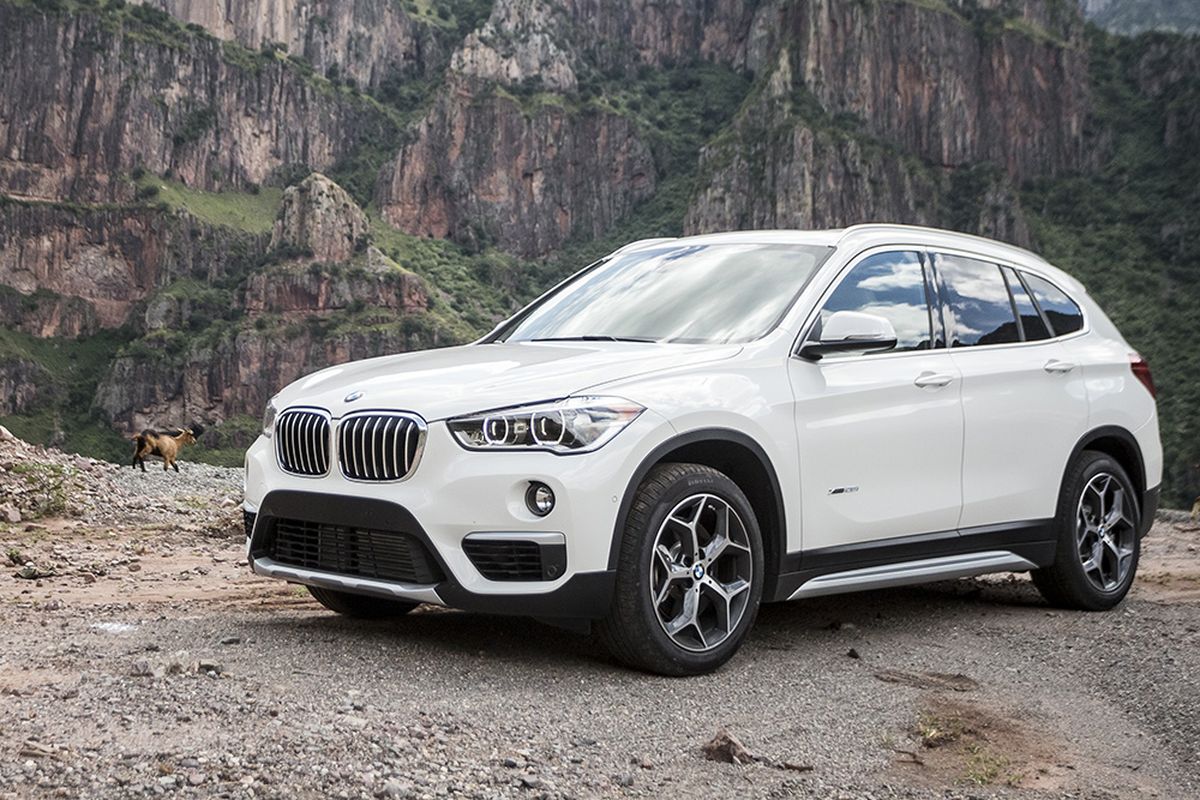 Whether you call it kismet or good timing, the 2018 BMW X1 arrived just in time for a cross-border jaunt into Canada.
I consider that a worthy match. Canada is the next best thing to an Old World outpost, after all, and the X1 is European to its bones.
Like most of our favorite Europeans, the small luxury crossover is an entertaining drive. Like them, it packs abundant space into a small footprint.
Best, we'd be logging serious miles on winding two-lanes through mountainous terrain. A trip custom made for a Bimmer.
Not your standard Bimmer
But the X1 isn't your standard BMW. In its second-generation iteration, it shuns decades of rear-wheel-drive BMW orthodoxy for the utility of front-wheel-drive, with the availability of all-wheel-drive.
The front-wheel-drive format eliminates space-hogging rear-drive mechanicals, freeing up space inside for humans and their cargo.
Indeed, the X1 easily accommodates four regulation-size adults, with best-in-class rear-seat legroom and plenty of headroom. Its 59 cubic feet of cargo space equals the capacity of crossovers a size larger.
But there are tradeoffs. Moving all the mechanicals to the front disrupts a car's front-to-rear weight balance, making FWD cars inherently nose-heavy. And, because the front wheels are tasked with powering the car as well as steering it, steering feel and precision generally suffer.
Real-world test
Our trip would give us a real-world opportunity to weigh the virtues of the X1's real estate gains against the loss of the rear-drive dynamics of its first-generation precursor.
We knew for certain that we'd be traveling in style. The X1's cabin is elegant in design and execution. Materials quality is first rate and the dashboard layout is deceptively simple; BMW warrants bonus points for valuing functionality over frippery.
Its iDrive infotainment interface has a user-friendly menu structure that's accessed via buttons and knobs rather than a more conventional — and necessarily more complex —touchscreen system. The tablet-style display screen sits atop the dashboard and cants toward the driver for quick, at-a-glance viewing.
X1 standard gear includes intelligent cruise control; keyless entry and ignition; dual-zone climate control; foglights; a hands-free power liftgate; power seats and exterior mirrors, with memory; and a windshield-wiper rain sensor that turns on the headlights when the rain starts. Wheels are 18-inch alloys.
Sport seats recommended
The standard audio system is a 7-speaker setup but our tester included the very good Harman Kardon 360-watt, 12-speaker system ($875).
It also included a pair of supportive and well-contoured sport seats ($400). Other reviewers generally dismiss the standard seats as too narrow for most people.
The X1 is powered by a 228-horsepower turbocharged 2.0-liter four-cylinder engine paired with an eight-speed automatic transmission. The peak torque of 258 lb-ft is available between 1,250 rpm and 4,500 rpm.
Acceleration is swift and smooth, and the X1 runs the 0-60 sprint in 6.5 seconds.
Three distinct drive modes
The X1's Driving Dynamic Control (DCC) system lets drivers choose from Comfort, Sport and ECO PRO drive modes. The differences between them are sharply defined.
In Sport mode, throttle, steering and transmission responses are sharp and immediate. It's the "fun" mode and is useful in any situation calling for acute responses.
ECO PRO is interesting. Besides blunting overall responses, it disengages the drivetrain when the driver removes her foot from the throttle. The impacts on efficiency are dramatic; using the X1's driver-information system, I easily tracked significant real-world mileage gains.
Despite suspension tuning that favors handling, ride quality is smooth and compliant. Wind and road noise are never intrusive.
The new X1 is not as athletic as the first-gen car. But there's little real-world gain in powering an upright little people-hauler into an apex. And whatever declines in performance exist, the X1 will easily satisfy all but the most demanding driver.
And demanding drivers know they need look no further than BMW's lusty 2 Series for their kicks. In fact, a 335-hp rear-drive M240i could be just the ticket for our next drive north.
Contact Don at don@dadair.com.
2018 BMW X1 iDrive28i
Vehicle base price: $33,900
Trim level base price: $35,100
As tested: $45,120 (includes destination and handling)
Options included heated front seats; rear-view camera; park-distance control; power-folding mirrors; keyless entry/ignition; panoramic moonroof; lumbar support; LED headlights with cornering lamps; slide-and-recline rear seats; sport seats; premium audio; enhanced smartphone functionality.
EPA ratings: 25 combined/22 city/31 highway
Premium unleaded fuel required
---
---