Don Adair: Buyers respond enthusiastically to all-new Chevy Equinox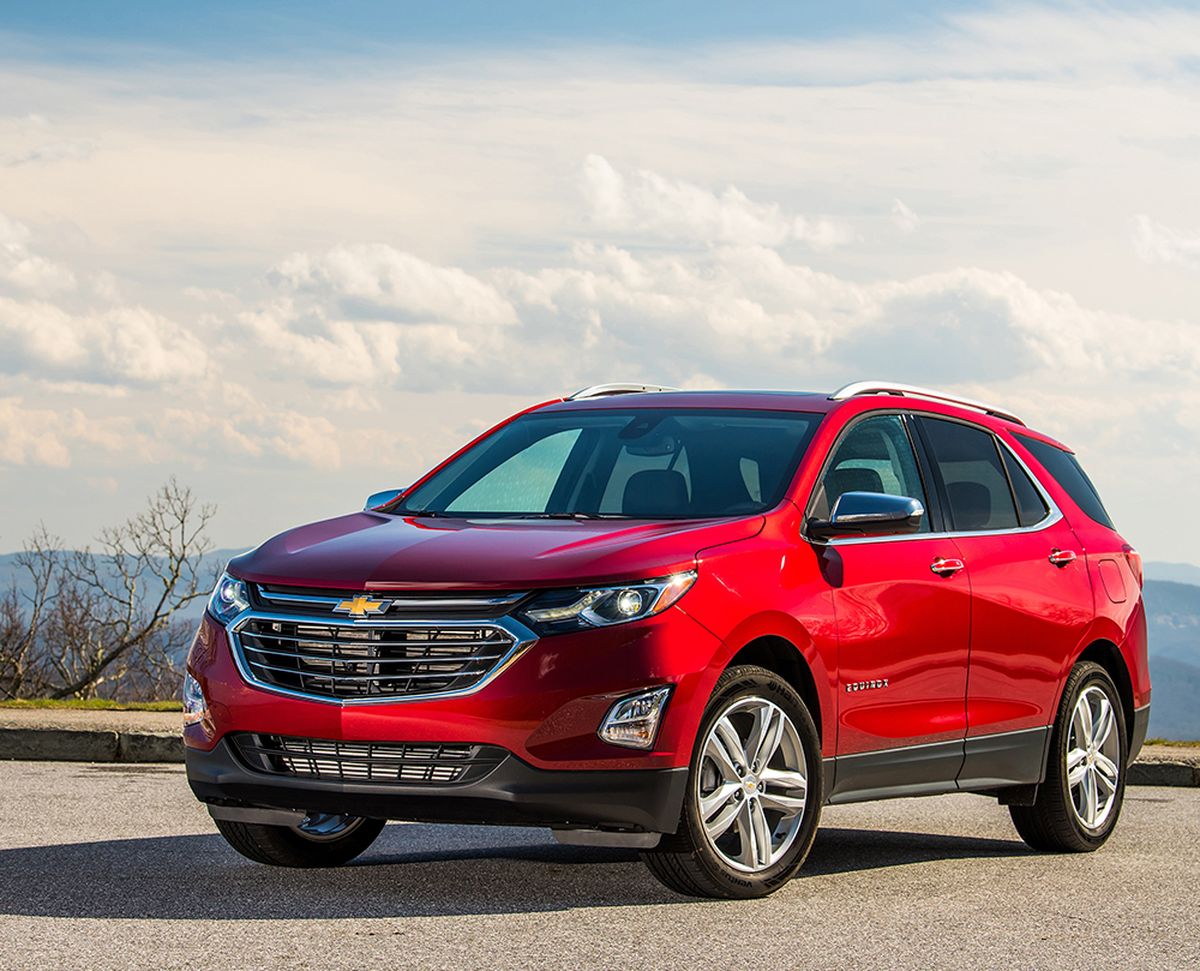 For automakers, the compact crossover class is the land of opportunity.
Take Chevrolet. Its five-passenger Equinox is its second-best seller, behind only the Silverado pickup.
In 2016, the Equinox was the country's 15th best-selling vehicle. But then, for 2018, Chevy launched the third-generation Equinox.
The new Equinox is fully redesigned, inside and out. It's smaller, lighter and more efficient. Both ride quality and handling see significant gains. Despite the downsizing, four adults ride comfortably inside a cabin that has grown quieter and more comfortable.
Additional safety items join the standard-features list, and a fresh set of driver-assist functions are available.
Buyers have spoken
Chevy stretches its powertrain offerings to three turbocharged four-cylinder engines, including a diesel that returns an estimated 39 highway mpg.
Buyers have voted with their pocketbooks. The makeover has boosted Equinox sales 20 percent, lifting it three spots, to 12th, on the U.S. sales charts.
Chevy plants the new Equinox on a rigid platform built of lightweight, high-strength steels.
A cascade of benefits follows. The new Equinox is as much as 400 pounds lighter than last year's model, increasing its agility and boosting efficiency.
The stiff new platform allowed suspension engineers to fine-tune ride and handling. The '18 Equinox better absorbs potholes and railroad crossings and is less inclined to lean in corners. It's nimbler, more responsive and more entertaining than its predecessors.
A rigid body structure also helps curb the dread NVH — noise, vibration and harshness — and Chevy was to curb cabin noise while cutting the amount of weighty sound-absorbing materials.
Curves dress up cabin
The Equinox cabin has a familiar feel, though new curves and softly rounded corners dress up the dashboard. Last year's trapezoidal touchscreen is replaced by a 7-inch tablet-style display flanked by a pair of teardrop-shaped vents.
A set of redundant audio and HVAC knobs provide a simple and user-friendly alternative to the touchscreen controls.
Standard features include remote keyless entry, push-button start, a rearview camera and top-down parking camera system, active noise-cancellation and built-in Wi-Fi hotspot. Apple CarPlay and Android Auto are included.
All Equinoxes are equipped with Teen Driver technology and Chevy's MyLink Radio. Lane-departure warning and intervention are standard, while newly available safety features include low-speed automatic braking and Surround Vision.
Heavy A-pillars impede vision and tall drivers may find the bottom seat cushions too short to provide proper thigh support.
Three-powertrain strategy
Buyers now can choose from among three turbocharged four-cylinder powerplants, including a new 137-horsepower turbo-diesel. A diesel-powered front-wheel-drive Equinox returns a gaudy 39 highway mpg (32 combined/28 city).
With AWD, the highway number drops to 38, the others are unchanged.
The standard engine is a turbocharged, 170-horsepower 1.5-liter four-cylinder paired with a six-speed automatic transmission (28 combined/26 city/32 highway). One step up, a turbocharged 2.0-liter engine makes 252 hp and is mated to a nine-speed automatic (25/22/29).
The 137-hp 1.6-liter diesel is the family mileage champ but the 2.0-liter gas engine is its workhorse. The base engine and the diesel are tow-rated to 1,500 pounds; the 2.0-liter has a 3,500-pound capacity.
Diesel challenges assumptions
The diesel, which we tested, will challenge your expectations of diesel. Diesel clatter is non-existent, either at ignition or at cruising speed. It announces itself only when the transmission is shifted into gear, but quickly dissipates as engine speed grows.
Unfortunately, the diesel powerplant is as slow as it is efficient. Initial throttle tip-in is immediate and robust enough — at least in our FWD tester — to chirp the front tires from a dead stop. But, soon enough, the power curve flattens and the diesel labors to build speed.
Steering is nicely weighted, with good heft. Despite a somewhat vague on-center groove, the Equinox tracks well and requires minimal course corrections at freeway speeds.
With the Equinox, Chevy establishes solid bona fides in the ultra-competitive compact crossover segment. Its success can only be seen as a harbinger of good things to come from Detroit.
Contact Don at don@dadair.com.
2018 Chevrolet Equinox FWD LT Diesel
Vehicle base price: $24,575
Trim level base price: $30,490
As tested: $33,880 (includes destination)
Options included: sunroof; luggage rack with side rails; 8-inch touchscreen; color driver-information display; 120-volt outlet; two USB ports; two charging ports; auxiliary input jack.
Tow rating: 1500-3500 pounds
EPA ratings: 32 combined/28 city/39 highway
Diesel fuel specified
---
---