Don Adair: Kia Sorento — so many options, you might need a spreadsheet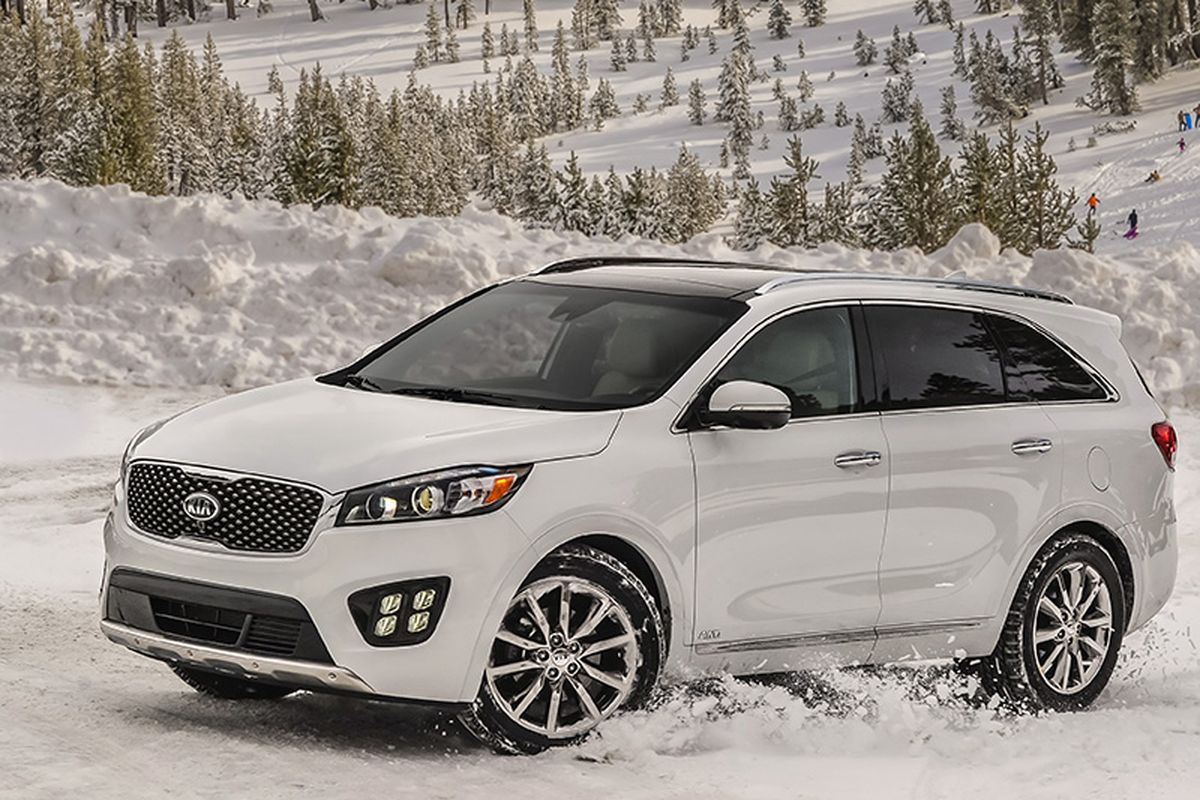 Should your crossover shopping lead you to the 2017 Kia Sorento, I'd advise taking along a spreadsheet.
The midsize Sorento is available in a dizzying array of configurations. The $20,000 spread that separates the base L trim ($26,295) and the topmost SX Limited ($46,595) merely suggests the range it aims to cover.
We tested a full-zoot SX Limited (also designated SXL) on a holiday visit to the Midwest, where the chill wind blows and the roads lie straight and true. Redolent of fine Nappa leather, our tester bore such finery as a leather-and-wood-trimmed steering wheel, heated outboard second-row seats and a bundle of driver-assist features (adaptive cruise, with automatic emergency braking; lane-departure alert; blind-spot monitor, with rear cross-traffic alert).
Its 360-degree surround-view camera helped me ease into and out of tight parking spots. Its heated steering wheel earned its keep when the wind-chill slid beyond zero. With its adjustable lumbar support and extendable thigh cushion, the driver's seat offered all the comfort I needed.
Sound-deadening measures turn upper-trim cabins into sanctums of serenity — all the better, we discovered, to appreciate the SXL's Infinity surround-sound audio system.
Certainly, our tester teased the ambiguous divide that separates conventional high-end rigs from those bearing luxury nameplates.
Not every Sorento is so lavishly outfitted, of course, but all are built atop the same rigid, lightweight platform that debuted last year. At highway speeds, the Sorento feels stable and planted. Not even the winds that buffeted southern Wisconsin during our visit could upset its steady demeanor.
You can order your Sorento with one of three engine choices: a naturally aspirated 185-hp four powers L, LX ($27,595) and EX ($32,395) trims; the same four, but turbocharged and rated at 240 hp, is optional on LX and EX); a 290-hp V-6 is optional on LX and EX and standard on SX and SXL.
All employ the same six-speed automatic transmission — there's not a CVT in the bunch — and all but the front-drive L can be had in front- or all-wheel-drive configurations. Four-cylinder trims seat five; six-cylinder trims seat seven.
Leather seating surfaces are standard or optional on all trims but the fabric-seated L. The SXL gets Nappa leather standard.
Lower trims are outfitted with a full range of basic safety gear (antilock brakes, traction and stability control, front side airbags, and front- and second-row side curtain airbags). All but the L and LX are equipped with a rearview camera.
The nifty surround-view camera is only available on the SXL, where it is standard.
Soft-touch surfaces dominate in Sorento's attractively designed cabin. Its touchscreen control system is build around large virtual buttons and easily navigated menus. Aspects of the optional navigation system could use refinement, but it flawlessly helped us negotiate unfamiliar territory.
Others in its class offer somewhat more cargo space, but first- and second-row passengers enjoy abundant legroom and headroom. Second row seats slide, recline and fold flat. Predictably, third-row seating is best reserved for children.
You could see all the choices Sorento presents as a challenge. Or as a great way to find the exactly right rig. You choose.
Contact Don at don@dadair.com, or visit www.dadair.com.
2017 Kia Sorento SXL AWD
Vehicle base price: $25,400
Trim level base price: $45,700
As tested: $46,990
Options: The AWD SX Limited is a fully loaded trim; our tester's only option was its Snow White Pearl paint.
Maximum tow rating: 3,000 pounds
EPA rating: 19 combined/17 city/23 highway
Regular unleaded fuel specified
---
---