Don Adair: Acura MDX tackles winter with world-class AWD system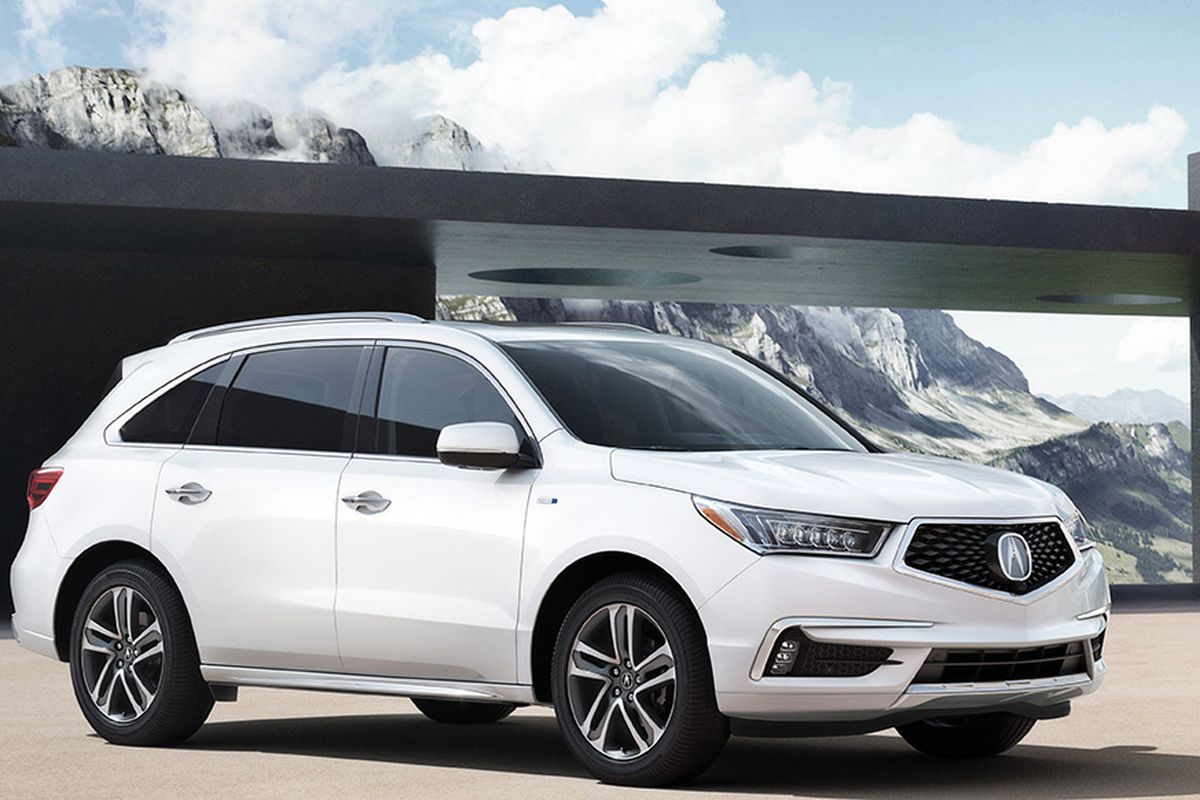 I first experienced Acura's Super Handling All-Wheel-Drive (SH-AWD) system piloting an MDX across Snoqualmie Pass in a blinding snowstorm.
The torque-vectoring system transformed a white-knuckle drive into a revelation. As snow deepened and other drivers slowed, I fought the urge to speed up. The faster I drove, it seemed, the more tenacious the MDX grew.
Even the best tires have adhesion limits and driving quickly on snow-covered roads is not recommended. Still, SH-AWD works so well — not only in responding to traction loss, but also in anticipating it — that a driver might be forgiven for thinking he's invincible.
Torque-vectoring is car-speak for directing engine power to a specific wheel(s). SH-AWD is a front-wheel-drive system by default, but it can send up to 70 percent of the engine's 267 pound-feet of torque to the rear wheels — and as much of that as needed to the wheel that needs it most.
A network of sensors feeds a flow of information — vehicle speed, steering-wheel angle, throttle declination and more — to the system's control unit, enabling it to be proactive. In normal conditions, SH-AWD improves handling by defeating understeer; in snow, it can keep both ends of the rig heading in the same direction.
It's been a staple on the three-row, midsize MDX crossover since 2001.
This spring, more AWD innovation comes to MDX. The company's new Sport Hybrid SH-AWD system incorporates three electric motors. One functions like a conventional hybrid engine, boosting power output and fuel efficiency, while the other two power each of the rear wheels.
Sport Hybrid SH-AWD debuted last year on the RLX sedan and is the world's first all-electric AWD system.
A 290-horsepower, 3.5-liter V-6 powers the conventional MDX. It's mated to a nine-speed automatic whose 2016 debut was marred by drivability issues that seem common to nine-speed boxes. Firmware updates have resolved the concerns and our tester's gearbox never stumbled.
The Sport Hybrid makes 325 hp and employs a seven-speed, dual-clutch automated manual transmission.
At 4,400 pounds, the MDX is a lightweight among midsize crossovers and feels svelte and nimble underway. It's quick, too, running the 0-60 sprint in 6.5 seconds
The MDX sails into 2017 as Acura's best-selling car. A facelift this year brings a new grille and new headlights. New standard features include a capless fuel-filler port, an electronic parking brake and automatic high beams.
The AcuraWatch driver-assistance suite — it includes forward-collision warning, with automatic emergency braking; lane- and road-departure warning and mitigation; and adaptive cruise control — is now standard.
Though less elegant than some others, the MDX cabin is quiet and comfortable. Seat comfort, materials quality and fit-and-finish are first-rate. The third-row bench seat is more accommodating than most.
Acura's twin-screen touchscreen control interface can be managed via a rotary knob mounted in the center console, but the system is too complicated and its graphics are dated.
I drove the MDX over the mountains again last week. The roads were bare and dry but I drove with the confidence of a guy with access to one of the world's great AWD systems.
Contact Don at don@dadair.com, or visit www.dadair.com.
2017 Acura MDX AWD Advance
Vehicle base price: $43,950
Trim level base price: $56,400
As tested: $57,340
Options: the MDX AWD Advance is fully equipped; our tester included no options
EPA ratings: 22 combined/19 city/26 highway
Regular unleaded fuel specified
---
---