Don Adair: Call it crossover or wagon, Kia's roomy Soul embraces audacity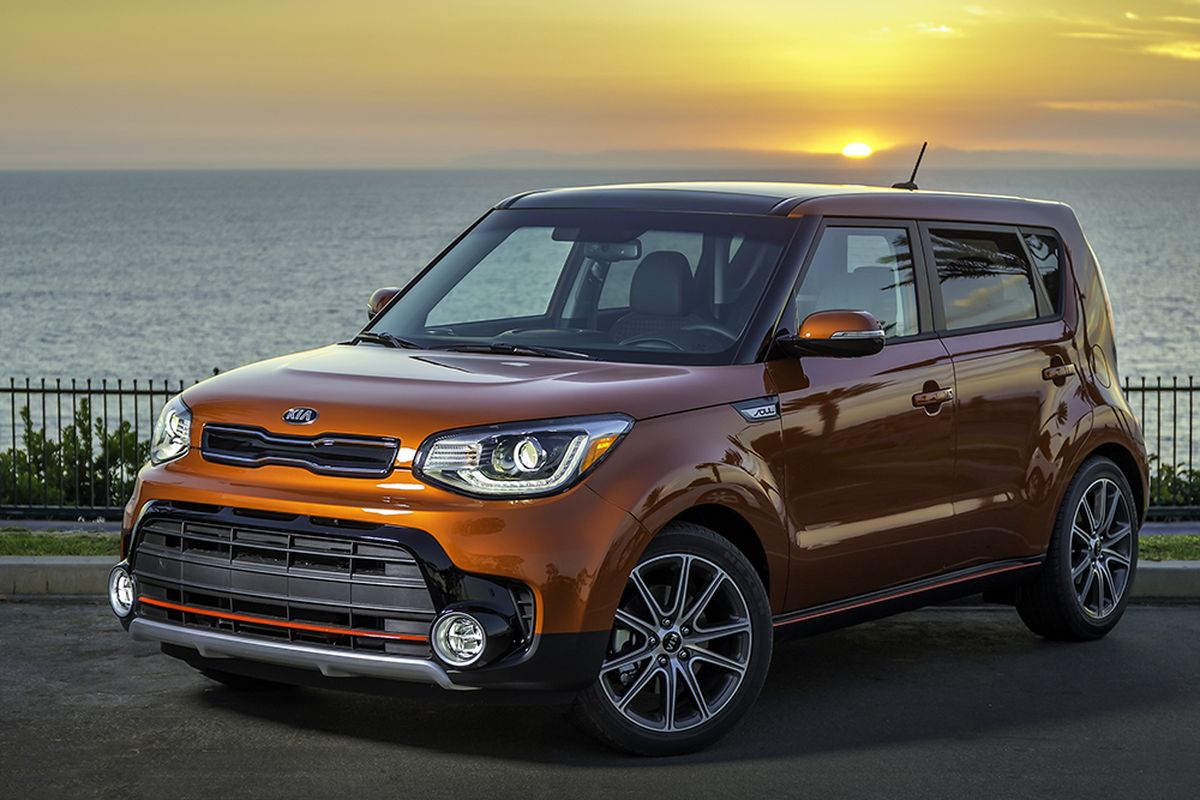 Automakers are so often punished for making bold moves it's worth cheering their successes.
By those lights, Kia's Soul is a car to cheer. While its boxy, upright stance evokes both praise and ridicule, it also produces generous amounts of passenger and cargo space.
There's some debate about whether the Soul should be considered a wagon or a crossover. It's only available with front-wheel-drive, which argues for station-wagon status, but its dimensions and oversized cargo hold come down on the crossover side.
Kia dodges the issue, proclaiming Soul a "funky urban runabout."
Whatever you call it, Soul ($16,995, including transportation) has been a big hit for Kia. It's the company's third best-selling vehicle in the U.S. Drive one for a week and you quickly become aware that you've been surrounded by Souls all along.
Maintaining a strong sales profile requires ongoing refinements. For 2017, Kia updates the Soul in a big way by introducing a new, more potent drivetrain for the top-tier ! (Exclaim) ($23,695).
The 201-horsepower 1.6-liter turbocharged engine is mated with a seven-speed dual-clutch automated manual transmission. This team powers the Soul from zero-to-60 in a quick 6.5 seconds and delivers acceptable EPA ratings.
It joins the 1.6-liter, 130-hp four-cylinder engine that powers the Base trim and the 161-hp 2.0-liter four under the hood of the Plus ($20,695).
The new gearbox is for the most part quick and unobtrusive, though it can grow lazy at low speeds and occasionally stumbles while looking for the right gear
This new powertrain brings out the Soul's playful side. A touch of turbo-lag at low speeds gives way as the direct-injected four slips into its power band. The Soul holds its own in the curves, too, though its upright stance provokes some busy-ness. I found myself cycling between Sport and Normal drive modes in a mostly fruitless effort to subdue transient body motions.
Sport mode also alters engine, transmission and steering-system mapping for more aggressive performance.
Shift paddles are not available but the console-mounted shift lever has a manual-shift function.
Steering effort is light a low speeds and gains heft with velocity. A strong on-center groove keeps Soul tracking straight on the open road.
Soul's spacious five-person cabin accommodates occupants of all sizes. Seats are firm and supportive and even power-forward-size drivers should be able to find a comfortable driving position.
The seating position is higher than a sedan's, but less high than a crossovers'. Visibility is excellent.
Plastics are scattered throughout the cabin, but they're attractively textured and of uniformly high quality. Infotainment and A/C systems deftly blend touchscreen inputs with clearly labeled buttons and knobs. Excellent ergonomics contribute to Soul's easygoing demeanor.
Kia devoted somewhat less creativity when developing casual cabin storage. But if there's scant room for your phone, there's plenty for your gear; there are 19 cubic feet of cargo space behind the rear seats and 61 cf with the rear seatbacks folded. A removable storage bin beneath the cargo floor conceals small objects.
Buyers' desires tend to concentrate themselves around a common set of needs and expectations. Automakers answer by moving toward a safe middle ground. Kia earns bonus points for rejecting timidity and embracing audacity.
Contact Don at don@dadair.com, or visit www.dadair.com.
2017 Kia Soul ! (Exclaim)
Vehicle base price: $16,100
Trim level base price: $22,650
As tested: $27,620
Options included panoramic sunroof; navigation; Harman Kardon premium audio; speaker lights; projector low-beam headlights; LED fog lights, tail lights and positioning lights; power folding outside mirrors; heated front seats; heated rear outboard seats; heated steering wheel; blind-spot detection; center console USB chargers; carpeted floor mats.
EPA ratings: 28 combined/26 city/31 highway
Regular unleaded fuel
---
---