Don Adair: Mitsubishi Outlander Sport delivers value for budget-conscious buyers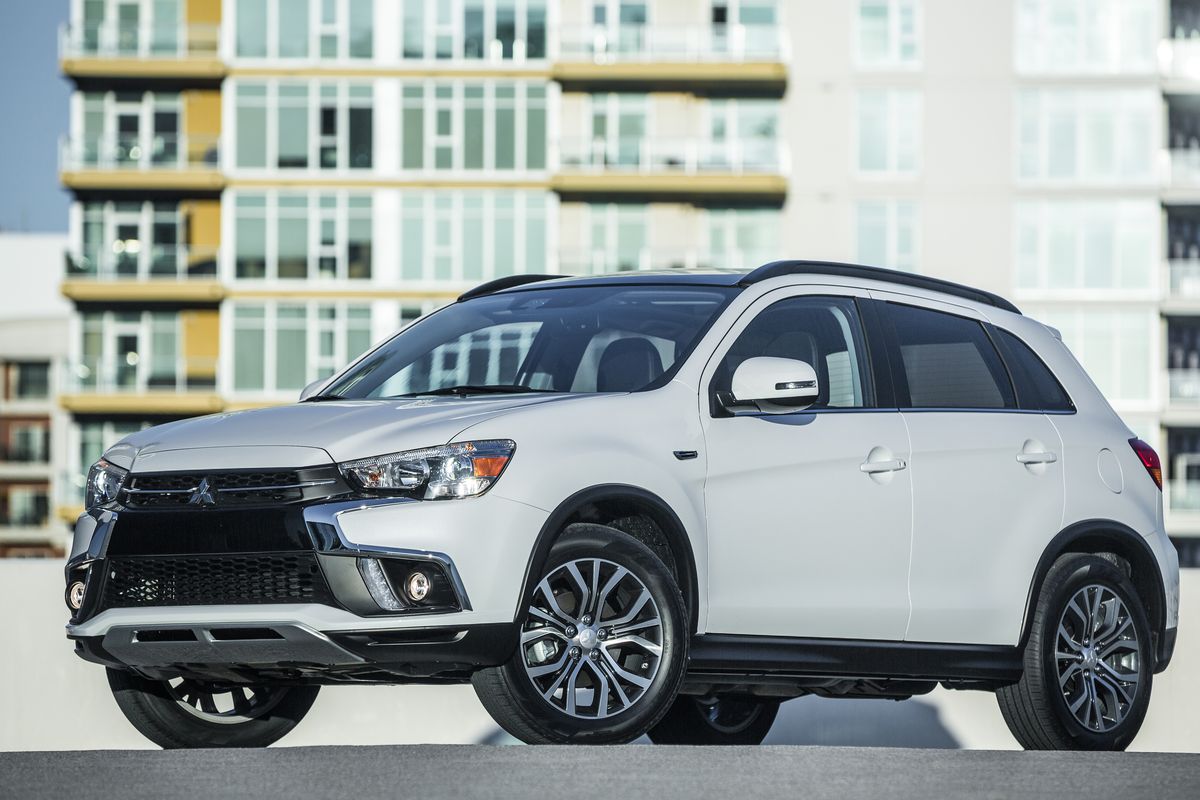 We were young, underemployed and new parents. We'd survived a string of iffy used cars and needed to get serious about transportation.
Under those conditions, my wife and i bought the least expensive car then available in America. It wasn't fancy but it had a warranty and a working heater. It was our little slice of heaven.
Most important, it allowed us to escape the soul-sucking, good-money-after-bad grind that comes with owning unreliable cars.
In today's market, Mitsubishi offers budget-conscious buyers the same baseline virtues. They may be less finely crafted than others — they may lack the creature comforts, fancy electronics and advanced safety systems of their competitors — but they are inexpensive, reliable and attractive.
Add to the mix Mitsu's 5-year/60,000-mile comprehensive warranty, with five years of roadside assistance, and their appeal is obvious.
And, while we were lucky that our first new car had a (barely) functional radio, Mitsubishi equips even its base vehicles with a healthy standard-features list.
Today's tester, the 2017 Outlander Sport compact crossover carries a $20,690 sticker price. With that come automatic climate control, cruise control, heated mirrors, remote locking and unlocking, a leather-wrapped tilt-and-telescoping steering wheel, a height-adjustable driver seat, a multicolor driver information display and 18-inch alloy wheels.
The four-speaker Fuse Hands-Free audio system brings Bluetooth connectivity, redundant steering-wheel controls and a USB port.
The base transmission is a 5-speed manual. An available continuously variable transmission (CVT) bumps the asking price to $21,890. All-wheel-drive (available with the CVT) adds another $2,700.
Power on the base ES is provided by a 2.0-liter 148-horsepower four-cylinder engine. All Outlander Sports boast a lofty 8.5 inches of ground clearance and the AWD system can be locked for additional low-speed traction.
Mitsu doesn't penalize base-model buyers by locking them out of options opportunities. ES owners can add extras like navigation ($1,625), rear park-assist sensors ($345) and LED foglights ($289).
Higher trims, beginning with the SE ($23,590) get a new 2.4-liter four that makes 168 hp and is paired with the CVT. SE models also add keyless entry and ignition, heated front seats, a rearview camera, foglights, a 6.1-inch touchscreen and a six-speaker audio system, with satellite radio.
Upper-trim models include — or can be ordered with — heated leather seats, automatic headlights and rain-sensing windshield wipers. The AWD-only GT ($28,950) adds a panoramic sunroof, high intensity-discharge headlights and a powerful nine-speaker Rockford Fosgate audio system.
So, with all this love, where are the shortcomings? Most fall into the creature-comfort category, and buyers aching for that new-car security will look right past them. Plastics prevail throughout the cabin and materials quality trails the competition.
Outward visibility is generally good, though a beefy C pillar underscores the need for good mirror skills.
The cabin and cargo hold are smaller than the norm and tall drivers may not be able to get comfortable. The rear seats have 60/40 split-folding seatbacks and offer plenty of legroom, but the thinly padded cushions sit low to the floor.
Ride quality suffers over rough surfaces, though handling and steering-feel are adequate.
With the larger engine, our SEL tester accelerated quickly enough for anxiety-free freeway merging, but passing on two-lane roads required caution.
Value is an eye-of-the-beholder metric; buyers on limited budgets seeking escape from the shaky-transportation hellhole will find much to like about the Outlander Sport.
Starting with, but not limited to, that terrific warranty and a heater that works.
Contact Don at don@dadair.com, or visit www.dadair.com.
2017 Mitsubishi Outlander Sport 2.4 SEL AWD
Vehicle base price: $20,695, including transportation
Trim level base price: $26,950 As tested: $26,590
Options: Our SEL AWD tester included no options
Tow capacity: 1,500 lb
EPA ratings: 24 combined/22 city/27 highway
Regular unleaded fuel specified
---
---