Don Adair: Mazda6 a driver's car among family sedans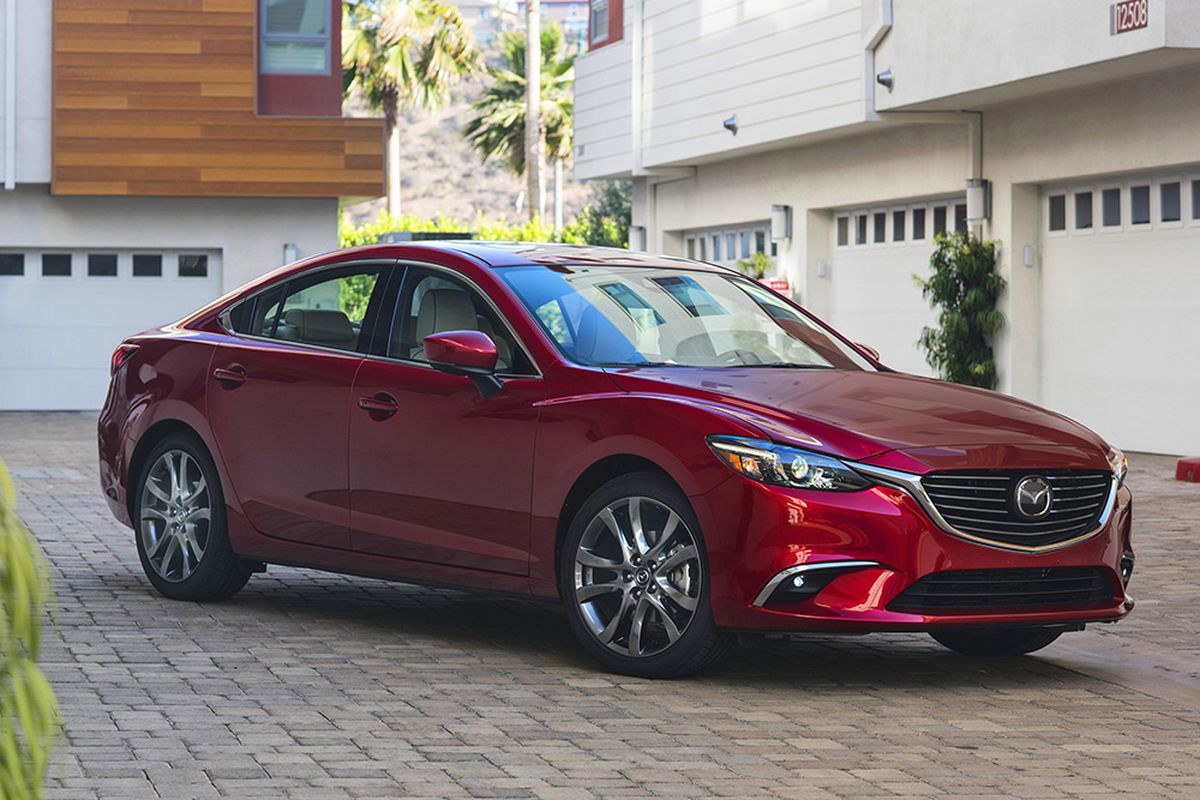 Mazda just spent eight years developing a fascinating technology you'll never notice.
Not much more than a few lines of computer code — Mazda calls it a "software control system" — the new G Vectoring Control (GVC) system exerts a powerful influence on a car's handling.
It debuts this year on today's tester, the Mazda6 family sedan, and on selected Mazda3s.
GVC may seem like a bit of lily-gilding, as both cars already deliver above-class handling. But building responsive cars is a competitive strategy at Mazda, and one it doesn't plan to lightly surrender.
The strategy plays out in the Mazda6's rigid and lightweight chassis, deft suspension tuning and enthusiastic powertrain.
The current, third-generation 6 ($22,820) debuted in 2014 and each year since has been tweaked in sometimes subtle, sometimes obvious, ways.
For 2017, GVC is one of a handful of significant, but largely invisible, updates. Exterior styling remains largely untouched, but the cabin, and its associated electronics, receive attention.
Mazda's i-Activsense driver-assist suite gets a new camera that enables it to detect pedestrians at city speeds and automatically apply the brakes to prevent or reduce impact. The system also now recognizes traffic signs.
A new steering wheel has an available heating element; a full-color driver-information display replaces the old monochromatic unit; and the available — and now full-color — head-up display is adjustable over a wider range to accommodate larger drivers.
Last year, Mazda implemented measures to cut cabin noise and follows up this year with another round of noise-abatement strategies.
The Mazda6 cabin is bright, open and attractively designed. Materials quality and fit-and-finish are among the segment's best. Factor in the wholesale reduction of noise, and the cabin approaches near-luxury status.
A new Premium package for the top-level Grand Touring ($31,570) trim brings nappa leather seats in black or almond tones, with titanium-gray piping and stitching. The outboard rear seats are now heatable, LED map lights produce a warmer glow than the standard bulbs and cabin accent tones are darkened for a more upscale ambience.
A 184-horsepower 2.5-liter four-cylinder engine powers all Mazda6s. A six-speed manual transmission is standard on lower trims. The available six-speed automatic is standard on the Grand Touring.
The automatic delivers the 0-60 sprint in a quick-for-the-class 7.6 seconds; the stick needs roughly another half-second. In our Grand Touring tester, the automatic clicked quickly and unobtrusively through its ratios. Even downshifts are executed summarily, without the hesitation typical of modern efficiency-oriented transmissions.
Which makes the 6's efficiency ratings especially noteworthy. Our Grand Touring tester, with Premium GT package, delivers EPA ratings of 30 mpg combined (27 city/35 highway).
Plus-size drivers may find the front seats too narrow, but most will appreciate their firm and supportive contours. With abundant leg- and headroom, the rear seating area readily accommodates adult passengers.
Underway, the 6 reacts eagerly to driver inputs. The steering system is nicely weighted and delivers crisp, direct responses. GVC plays its role by reading outputs from the steering and throttle systems and instantaneously — and transparently — reducing engine power as the car enters a turn.
This action settles the car on its chassis and reduces the load exerted on the front wheels. The outcome is sharper turn-in and a more stable stance through the turn.
It requires no additional hardware, so GVC imposes neither weight nor complexity. A piece of engineering brilliance, it secures the Mazda6's status as the driver's car among family sedans.
Contact Don at don@dadair.com, or visit www.dadair.com.
2017 Mazda6 Grand Touring
Vehicle base price: $21,945
Trim level base price: $30,695
As tested: $35,530
Options included nappa leather interior trim; leather-wrapped and heated steering wheel; heated rear seats; black headliner; bright-finish interior trim; door-sill trim plates; cargo mat; regenerative engine-braking; active grille shutters; shifter LED accent lighting.
EPA rating: 30 combined/27 city/35 highway
Regular unleaded fuel specified
---
---