Don Adair: Acura MDX: Old tagline restores Acura's sense self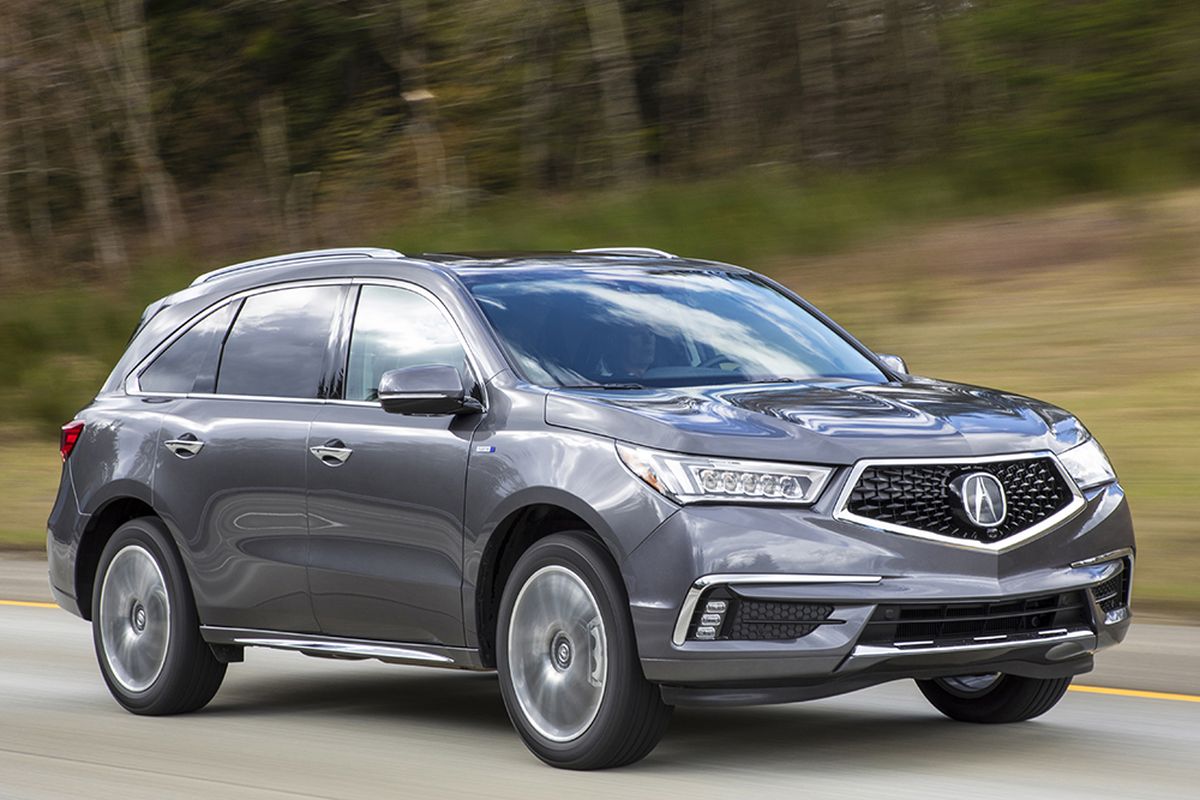 As Acura knows, it's not hard to lose your footing in an industry as fluid as the car game.
Honda's premium brand burst onto the scene in then late 1980s with a stable of cars that were innovative, well engineered and fun to drive. Those days, Acura salespeople lived the good life.
But for reasons no one fully understands, Acura's mojo faded. Its sedans, though still well-crafted and often interesting, lost their hold on the public's imagination.
In recent years, Acura's brightest lights have been a pair of crossovers, the compact RDX and the three-row MDX.
2014 found the Acura braintrust searching for a new path. Serendipitously, it landed on an old tagline that still seemed to resonate. In 1990, Acura had debuted its NSX supercar under the banner of Precision Crafted Engineering.
Because it reflects Acura's twin passions for engineering and racing, the company adopted it as its polestar.
That strategy leads in a direct line to the new-for-2017 MDX Sport Hybrid.
New twist on old formula
The Sport Hybrid is a fresh twist on the crossover formula. And it headlines a year of change for MDX.
All Acuras (from $44,030) get a fully redesigned front end this year, along with a pile of new standard features that include the AcuraWatch suite of safety and driver-assist features. In every trim, it's a better equipped and more capable vehicle.
But it's the Sport Hybrid ($48,763) that gives Acura a chance to flex its rediscovered muscle. Like most hybrids, the AWD-only trim, is more powerful and more efficient than its naturally aspirated peers.
But there's something else going on here; the Sport Hybrid is a terrific car to drive. It's balanced, strong and grippy as all get out.
Out of the box, Acura's Super Handling All-Wheel-Drive (SH-AWD) is one of the most surefooted AWD systems built. In this application, its capabilities are enhanced by Acura's elaborate Integrated Dynamics System (IDS). IDS uses active suspension dampers that quell body roll without impacting ride quality and boosts the torque vectoring action that drives more power to the outside wheels during cornering.
Its four drive modes (Comfort, Normal, Sport and Sport+) give the driver control over steering feel and throttle response.
Powertrain the heart of the matter
At the heart of the matter is Acura's new twin-motor hybrid system. It starts with a transversely mounted 3.0-liter 257-horsepower V-6 that powers the front wheels via a seven-speed dual-clutch automatic.
A 47-hp electric motor/generator cranks the engine, charges the lithium-ion battery pack (it's locate under the front seats) and throws in a little extra juice when acceleration demands.
Out back lives a 72-hp Twin Motor Unit (TMU). Set between the rear wheels, its paired motors can drive the rear wheels during light acceleration and can split torque between the rear wheels for improved handling.
In a right-hand turn, the right-side motor sends additional power to the outside wheel as its left-side mate powers down the inside wheel.
Sport sedan handling
When roads are dry and bare, the Sport Hybrid behaves like an honest-to-goodness sport sedan. When the weather turns bad, it only grips harder.
I'll spare you the deep-geek discussion of the rig's advanced braking system. Tightly integrated into the hybrid system, it captures energy from the electric motors and either feeds it back into the battery/generator system or uses it to slow the vehicle without relying on the disc brakes.
This MDX Sport Hybrid hustles from 0-60 in 5.7 seconds and returns an EPA-estimated 26 mpg combined/27 city/27 highway.
Despite its eye-watering levels of technology, the Sport Hybrid is first-rate family transportation. Its cabin is quiet and comfortable and there are cupholders and USB ports for all aboard.
Over the years, the market shifted around Acura, but its return to old verities inserts it firmly into the new reality. Sometimes a new corporate mantra us nothing more than empty sloganeering; sometimes it's a pathway to the future.
Contact Don at don@donadair.com or visit www.dadair.com.
2017 Acura MDX Sport Hybrid Advanced
Vehicle base price: $44,030
Trim level base price: $58,000
As tested: $60,975 (includes destination)
Options: The Sport Hybrid is a fully equipped trim. Our tester included available 20-in Berlina Black Alloy Wheels.
EPA rating: 26 combined/26 city/27 highway
Premium unleaded fuel specified
---
---