2018 updates sharpen focus of Lexus NX 300 compact crossover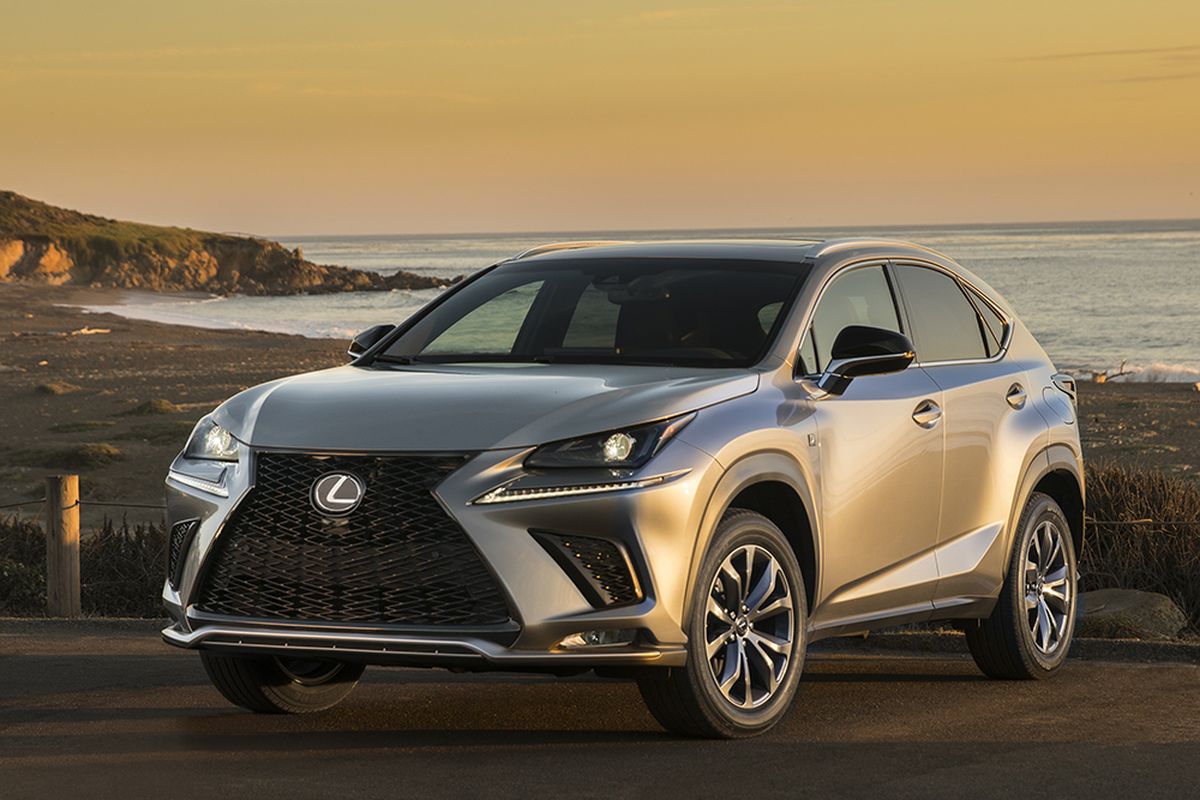 When an automotive segment catches fire, buyers win big.
Take the superheated — and super-profitable — subcompact luxury crossover segment, where a batch of high-profile players are duking it out. Inevitably, the segment has become a hotbed of innovation.
Lexus joined the fray in 2015 with the NX 200t, a five-passenger subcompact whose dramatic styling reflected a company-wide effort to refresh an image that had grown stodgy. The company's new corporate "spindle" grille set the tone. Its hard-edged hourglass shape swept away decades of Lexus design.
Larger, roomier than prime rivals
Now, three years in, a round of mid-cycle updates freshens the 2018 NX ($35,985). It gets a name change (it's now the NX 300), a mild but effective facelift and an expanded roster of standard features. Options packages grow more expansive and a handful of new free-standing options come aboard.
For 2018, the grille retains its hourglass profile but the Lexus logo now floats on a mesh insert. The grille anchors a protuberant and multi-faceted front fascia that includes a sweep of headlights (LED low beams; halogen highs), a swoop of LED driving lights and an outsized air dam packed with assorted planes, curves and folds.
The NX is a bit larger than most of its prime rivals. And its upright, SUV-like stance distinguishes it from sleeker competitors and imbues it with a roomier cabin and larger cargo hold.
Excellent ergonomics; high-end flourishes
The thoughtfully designed cabin boasts excellent ergonomics and plenty of casual storage. High-end touches include leather seating surfaces and door panels with contrasting stitching. Padding on either side of the console cushions the knees of long-legged occupants.
Onboard Wi-Fi becomes standard this year and the console-mounted touchpad infotainment controller grows larger, simplifying the tricky task of guiding a cursor to specific spots on the display screen.
It's better, but still clumsy.
Infotainment displays grow larger this year and a new GPS-based clock nestles into a spot just below the dash-mounted display. Switchgear takes on a crisp, metallic feel.
Driver-assist suite now standard
For 2018, the Lexus Safety System+ driver-assist suite is standard across the NX line. It includes automated emergency braking, forward-collision warning, lane-departure warning, lane-keeping assist, automatic high-beam headlamps and adaptive cruise control.
A foot-activated rear power liftgate is now available.
Under the hood, a turbocharged 235-horsepower four powers the NX from 0-60 in 6.9 seconds while returning excellent fuel efficiency numbers.
Power delivery is smooth and linear, if not overwhelming — the NX is among the pokier high-end subcompacts — and the six-speed automatic transmission makes shifts that are sure and smooth. In the interest of efficiency, though, they can be sluggish.
The NX's 2000-pound towing capacity ranks high in the segment.
An NX Hybrid ($39,350) is offered separately.
Comfort is the default
Racy looks aside, the NX's ride-and-handling package defaults to comfort. A sensical choice; three drive modes include the obligatory Sport setting but, really, who goes corner-carving in an upright little crossover?
This year's suspension tweaks reduce body lean without doing serious damage to ride quality. In normal conditions, the NX ride is smooth and quiet, though nastier sections of broken road surfaces can impart small tremors into the cabin.
Steering feel is light and responses are precise and accurate. A solid on-center groove minimizes the need for constant course corrections. However, the system provides little road-surface-to-driver communication, even with the Sport mode activated.
Buyers seeking a more aggressive drive can move up to the F Sport trim ($38,375), with its sharper steering and chassis responses. Exclusive to F Sport, a newly available adaptive suspension adjusts in real-time to driver inputs and road conditions.
The F Sport package also includes aggressive styling add-ons, unique gauges and grippy sport seats. An Active Sound Control system allows the driver to alter the amount of engine noise drawn into the cabin through the speakers.
When the heat is on, successful automakers respond with a sharpened focus and improved products. As the 2018 NX illustrates, the buyer always wins.
Contact Don at don@dadair.com.
2018 Lexus NX 300 FWD
Vehicle base price: $35,985
Trim level base price: $35,985
As tested: $48,102 (includes destination and handling)
Options included: heated and ventilated front seats; rain-sensing wipers; heated leather-wrapped steering wheel; panoramic back-up monitor; 60/40-split power folding rear seats; triple-beam adaptable LED headlights; power tailgate; blind spot monitor with rear cross-traffic alert; navigation; premium audio system; intuitive park assist.
Tow rating: 2000 pounds
EPA rating: 25 combined/22 city/28 highway
Premium unleaded fuel required

---
---