Mitsubishi Outlander Sport: Holding the fort until help arrives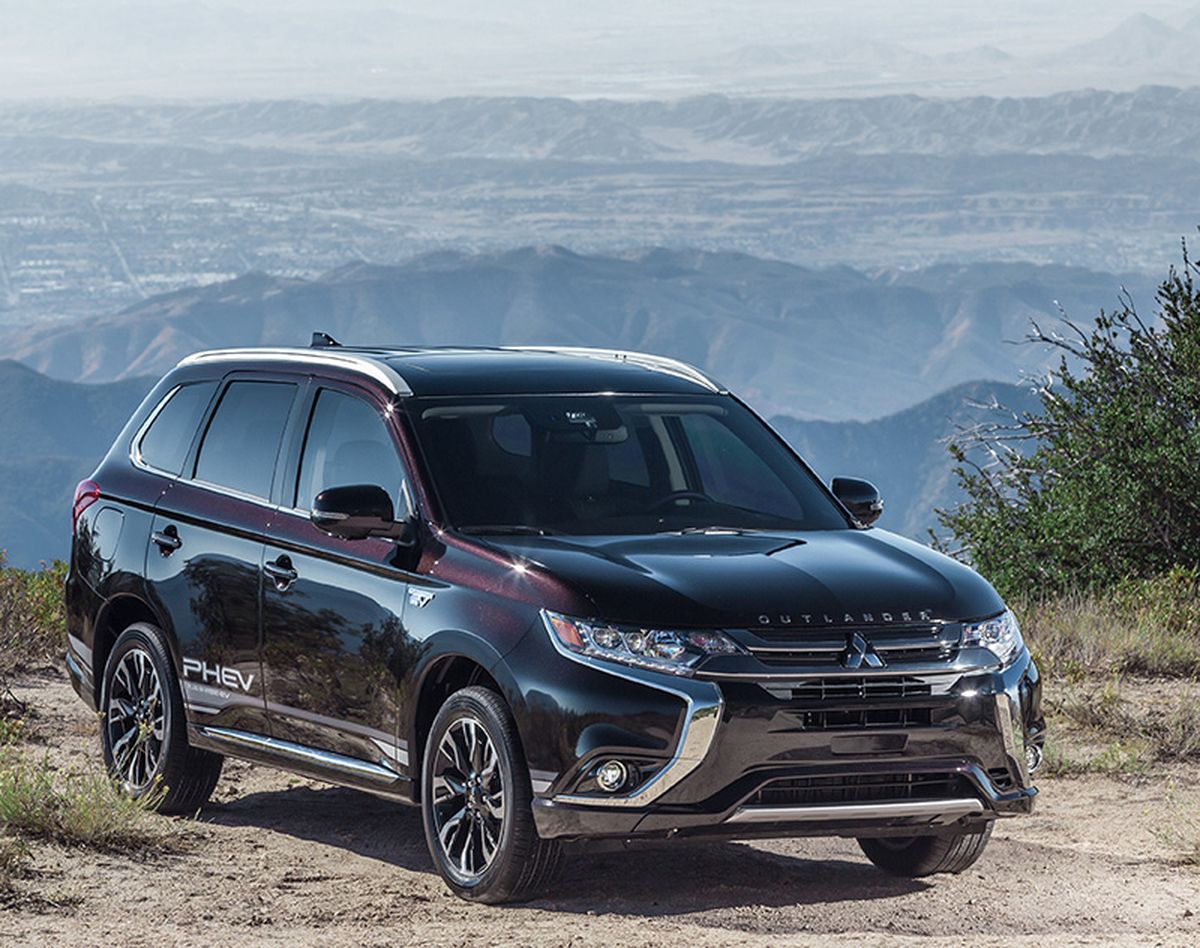 Like the first crocus after a long winter, signs of new life are appearing at Mitsubishi.
There isn't room — or reason — to detail here Mitsubishi's recent woes. In a nutshell, though, it has weathered a string of bad years.
Mitsu is one of Japan's legacy automakers. In 1917, it built the country's first production-line car. In the years following World War II, it was Japan's third-largest builder .
The company's fortunes foundered in the 1990s when the economies of Southeast Asia slipped into a decade-long period of malaise.
Late to the U.S.
Its earlier reluctance to enter the U.S. market — it didn't arrive here until 1982 — cost it dearly when home market sales dried up.
Several years of wrongheaded decisions followed. Missteps included a defective-vehicle cover-up, a fuel-mileage scandal and assorted instances of fiscal mismanagement.
Global sales and production strolled off the cliff, hand-in-hand.
In 2015, Mitsu crushed enthusiasts when it discontinued its brilliant Lancer Evolution sport sedan. By late last year, it had pruned its U.S. portfolio to three vehicles.
Glimmers of a renaissance first appeared in 2016, when the company was drawn into the Renault-Nissan Alliance, with the promise of shared platforms and other efficiencies.
Sales doubled in 2017
A revitalization plan doubled sales in 2017 and November saw the debut of a promising plug-in hybrid version of the three-row Outlander CUV.
Which brings us to today and the 2018 Outlander Sport (not to be confused with the larger Outlander). The little rig had been scheduled for a makeover this year but that date has slipped, perhaps due to fresh opportunities presented by the new alliance.
Last refreshed in 2010, the Outlander Sport ($20,295) is surrounded by younger and more sophisticated competitors. Although its age shows in numerous ways, it remains a viable and value-priced alternative with an industry-leading warranty.
Scattered updates inside and out
The 2018 Outlander Sport receives a freshened grille and an updated rear fascia. A redesigned center console incorporates a new shift lever and USB port.
The two lower trims get a larger 7-inch (up from 6.1 inch) audio display, along with Bluetooth connectivity. The two upper trims now fetch Apple CarPlay and Android Auto but paradoxically make do with a 6.1-inch screen.
Standard features on the base ES include heated mirrors, remote locking and unlocking, cruise control, automatic climate control, a leather-wrapped steering wheel that tilts and telescopes, a height-adjustable driver's seat, a driver information display, 60/40-split folding rear seatbacks and a backup camera.
The top SEL trim ($24,395) qualifies for a new $2,000 Touring Package that adds forward-collision mitigation, lane-departure warning, automatic high beams, a 710-watt, 10-speaker Rockford Fosgate audio system and a panoramic sunroof.
Dated dashboard design
No matter the trim, the Outlander Sport's dated dashboard design and abundant hard plastics betray its age and price point. Switchgear falls easily to hand but lacks heft and substance. Wind and road noise make their presence known.
And, while the front seats are comfortable and supportive enough for daily duty, they may be less agreeable on long drives. Limited rear-seat legroom means large teens and full-size adults won't be content for long stretches.
A new turn-signal audio tone sounds like a video-game cue and is so annoying it may cause drivers to forsake signaling altogether.
A 148-horsepower 2.0-liter four-cylinder engine motivates the ES and LE trims. The SE ($22,895) and SEL are powered by a 168-hp, 2.4-liter four.
A five-speed manual transmission is standard on the ES and a continuously variable automatic transmission (CVT) is optional. The CVT is the only choice on the other trims.
Quick, if not sporty
The larger engine motivates the Outlander Sport from 0-60 in a quick-for-the-segment 8.5 seconds.
Still, there's nothing sporty about the Outback Sport. Its chassis and steering respond sluggishly to driver inputs. Steering is imprecise and non-communicative and the lack of a solid on-center groove forces the driver to make small but constant course corrections.
Substantial body roll manifests during cornering and the Outlander Sport feels unsettled at highway speeds.
Mitsubishi now has the resources — and, apparently, the will — to emerge from its long winter of decline. Despite its age and other shortcomings, its little top-seller will dutifully hold the fort until help arrives.
Contact Don at don@dadair.com, or visit www.facebook.com/donadair.inc/.
2018 Mitsubishi Outlander Sport SEL AWC
Vehicle base price: $20,295
Trim level base price: $24,395
As tested: $29,110 (includes destination and handling)
Options included forward-collision mitigation, lane-departure warning, automatic high beams, 710W Rockford Fosgate premium audio system, panoramic glass sunroof, cargo area tonneau cover
EPA ratings: 25 combined/23 city/28 highway
Regular unleaded fuel specified
---
---